Latest Articles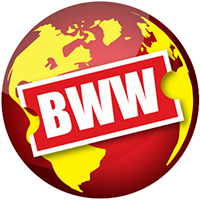 Bandsintown Celebrates Success On The Pollstar Charts With Launch Of New Americana/Country Channel, OUTSKIRTS
by BWW News Desk - June 26, 2020
Last week programming on Bandsintown LIVE, the livestreaming channel of streaming and live music discovery hub Bandsintown, scored an unprecedented 4 slots in the Top 10 of Pollstar's Live Stream Chart and three other days ranked in the Top 40....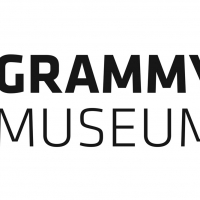 GRAMMY Museum Selects Students And Announces Guest Artists For 2020 Virtual GRAMMY Camp
by TV News Desk - June 11, 2020
The GRAMMY Museum® announced today that 84 talented high school students from 63 U.S. cities across 19 states have been selected as participants in the 16th annual GRAMMY Camp® program....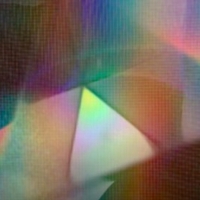 The Soft Pink Truth Shares the New Video for 'We'
by TV News Desk - April 28, 2020
Ahead of the release of new album Shall We Go On Sinning So That Grace May Increase? this Friday, The Soft Pink Truth, aka Drew Daniel, has shared the hypnagogic new video for 'We'....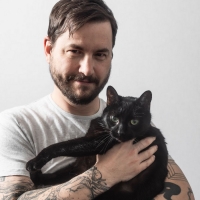 The Soft Pink Truth Shares New Single 'On'
by TV News Desk - April 07, 2020
The Soft Pink Truth, aka Drew Daniel of Matmos, has shared the single 'On' from his upcoming album Shall We Go On Sinning So That Grace May Increase?, out May 1st. Capturing the album's emphasis on beauty in the face of adversity and oppression, the track intermingles gently sliding melodic loops wi...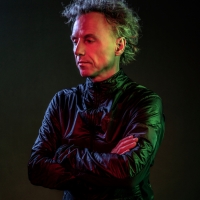 NHOAH Performs Live Set During Storm Atop Wall-Less Vienna Skyscraper
by BWW News Desk - April 03, 2020
Staged on the twelfth floor of a wall-less skyscraper within Vienna, NHOAH held an 80-minute live show....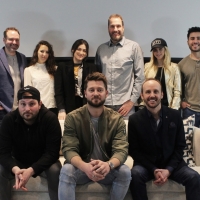 Adam Doleac Re-Ups With Sony/ATV
by TV News Desk - March 17, 2020
Arista Nashville's Adam Doleac has re-upped his contract, signing a new global publishing deal with Sony/ATV. Under Doleac's first agreement with SATV, the Harrisburg, MS native received songwriter cuts with Hootie & The Blowfish, Kane Brown, Gabby Barrett and Darius Rucker....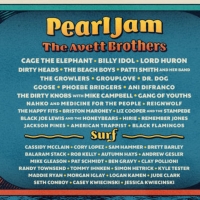 Sea.Hear.Now Announces Music And Surf Lineup, Featuring Pearl Jam, The Avett Brothers, & More!
by TV News Desk - March 09, 2020
The third-annual Sea.Hear.Now Festival announces its music and surf lineup including headliners Pearl Jam and The Avett Brothers along with Cage The Elephant, Billy Idol, Lord Huron, Dirty Heads, The Beach Boys, Patti Smith, The Growlers, Grouplove, Dr. Dog and more. Fans will be treated to over 25 ...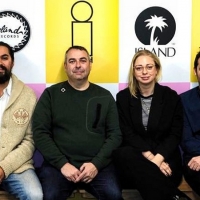 Island Records Forms Dance Music Partnership With The Cross Records
by TV News Desk - March 05, 2020
Sergio Bienati and Kevin Harris, two of dance music's biggest operators whose management roster includes Meduza, James Hype, Chuckie, Goodboys and Josh Good, have formed a brand new label The Cross, and entered into a partnership with the legendary Island Records label in the UK and Virgin Records G...
Maren Morris, Thomas Rhett Lead Nominations for the ACADEMY OF COUNTRY MUSIC AWARDS - See Full List!
by TV News Desk - February 27, 2020
The Academy of Country Music® announced today the nominations for the 55TH ACADEMY OF COUNTRY MUSIC AWARDS, Country Music's Party of the Year®, honoring the biggest names and emerging talent in the Country Music industry. Reigning ACM® Entertainer of the Year and 15-time ACM Award®-winner Keith Urba...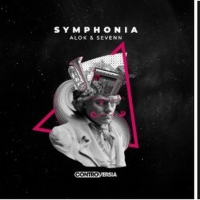 Alok Releases Double Single 'Symphonia' and 'Free My Mind'
by TV News Desk - February 21, 2020
Ensuring that 2020 is prolific as ever, Brazilian dance music star Alok has dropped two new singles—'Symphonia', an epic track with frequent collaborator Sevenn followed by 'Free My Mind', featuring fellow Brazilians Rooftime and Dubdogz, out now via Alok's CONTROVERSIA label....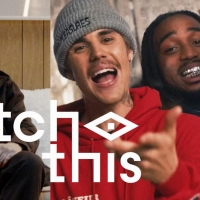 Vevo Announces New 'Watch This' Series; Debuts with Justin Bieber's 'Intentions' Video
by TV News Desk - February 13, 2020
Vevo announces the premiere of a new original series titled Watch This, with the first episode featuring Justin Bieber's music video for his latest track, "Intentions." Watch This brings a camera to the "comments" section of a music video. The show will feature a cast of music fans dropping some ent...