| | |
| --- | --- |
| BIO: Ryan Scott, 31, zeroed in on his desire to be a chef at the early age of nine when the "toys" at the top of his Christmas list included kitchen utensils, a wok and food dehydrator. Growing up in Modesto, California, he developed a passion for the culinary arts and, at the same time, shaped his well-honed competitive side as a star player on the Los Banos High School varsity basketball team. Seeking to be the best at any early age, he entered the prestigious California Culinary Academy (CCA) in San Francisco in 1999. Ryan's professional career began with a one-year internship at the acclaimed Bistro Roxy in Reno, Nevada. In 2001 the enchantment of Hawaii and its array of opportunity compelled him to move out of the landlocked Central Valley to the island of Maui, where he leaped head-first into Polynesian cuisine and took full advantage of his surroundings, eventually staged under two of Hawaii's finest chefs, Peter Merriman and Alan Wong. A 2001 graduate of the California Culinary Academy, Scott has cooked and learned in the kitchens of many of the country's best chefs. He was a line cook at Restaurant Gary Danko, and staged with Daniel Boulud at Daniel in New York, Charlie Trotter at Trotter's in Chicago, and Suzanne Goin at Luques and A.O.C. in Los Angeles. In late 2005, he joined the Myth restaurant group and launched its successor, Myth Café two months later. Myth Café became an ultimate hot spot for foodies and the lunch crowd in San Francisco and was named one of the top dining destinations for California cuisine by San Francisco Magazine, within the its first three months of opening. In late 2007 Scott was cast as one of 16 contestants on Bravo television's national, top-rated reality cooking show, "Top Chef." Shot in Chicago and judged by some of the country's most famous chefs, the show was an exhilarating, highly educational and singular experience for Scott and his fellow contestants. Ryan joined Mission Beach Café in June 2008. During his stint at Mission Beach Café, it was recognized as a top brunch destination by 7x7 Magazine. In addition, his efforts at Mission Beach Café were noticed by USA Today and Zagat Ryan works extensively with many community organizations, donating time and cuisine, such as Meals On Wheels of San Francisco, Inc., and Make-A-Wish Foundation. The American Heart Association, the Guardsman Association and Ryan Scott's Annual Harvest of the Heart are just a few other notable contributions. Fall of 2009 marked Ryan's 3nd annual "Harvest of the Heart," where he and a team of volunteers created, from scratch, 3,000 bag lunches for people in need. Besides this event of his own creation, Ryan devotes time and cuisine to many local charities, including Meals on wheels in San Francisco, Inc., Make-A-Wish Foundation, the American Heart Association, Share Our Strength, and the Guardsman Association. | |
Latest Tweets
| | |
| --- | --- |
| 5/1 @ 1:01 PM | Rydog - Awwwww thanks for the birthday wishes everyone. ♥️ |
| | |
| --- | --- |
| 4/23 @ 4:51 PM | Rydog - The new Mortal Kombat movie is ridiculous in all the right ways. |
| | |
| --- | --- |
| 4/21 @ 2:56 PM | Rydog - Happy birthday to us! It's been a solid year of game consulting, and we are honored to have worked with some great… https://t.co/Hiv1eMUHDi |
MORE TWEETS
Latest Articles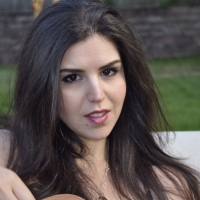 Acclaimed Singer-Songwriter Karen Bella's Self-Titled EP Enters The Top 40 Charts At #30
by BWW News Desk - April 21, 2021
Rising singer-songwriter Karen Bella, whose sound has been hailed as 'authentic, timeless, and dreamy' (Music Mecca), has announced that her latest, self-titled EP has entered the Top 40 charts, hitting #30 on the Folk Alliance International Folk DJ Radio Charts for the month of March. ...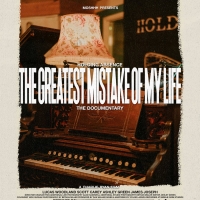 Holding Absence Premiere THE GREATEST MISTAKE OF MY LIFE Documentary
by TV News Desk - April 02, 2021
The film was directed by Charlie Ryan of MOSHHH Films, who shares "'It feels incredible to have been a fly on the wall for the intimate, heartfelt process of this album's creation, set on the cusp of the COVID-19 pandemic we follow the band as they build one of my favorite albums of all time brick b...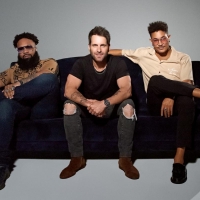 Bryce Vine Joins Parmalee & Blanco Brown on #1 Country Hit 'Just The Way'
by TV News Desk - April 02, 2021
About the collaboration, Bryce explains, "I was psyched to get the call to jump on this already amazing song with Parmalee and Blanco Brown. I've always loved dipping into different genres and styles, so this gave me a great excuse to put my cowboy hat on."...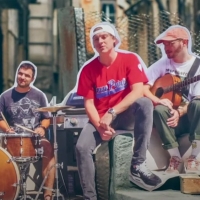 State Champs Share New Music Video for '10 AM'
by TV News Desk - March 24, 2021
State Champs released their latest EP State Champs Unplugged in the summer of 2020 via Pure Noise Records....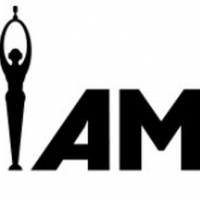 Podcast Academy Unveils Nominees for Inaugural Awards for Excellence in Audio
by TV News Desk - March 04, 2021
The ceremony will be streamed LIVE on YouTube, Twitch and other platforms on Sunday, May 16, 2021 from Los Angeles, CA at 5PM PT/8PM ET, with a pre-show starting at 4:30PM PT/7:30PM ET. ...