BIO:

Ryan Scott, 31, zeroed in on his desire to be a chef at the early age of nine when the "toys" at the top of his Christmas list included kitchen utensils, a wok and food dehydrator. Growing up in Modesto, California, he developed a passion for the culinary arts and, at the same time, shaped his well-honed competitive side as a star player on the Los Banos High School varsity basketball team. Seeking to be the best at any early age, he entered the prestigious California Culinary Academy (CCA) in San Francisco in 1999. Ryan's professional career began with a one-year internship at the acclaimed Bistro Roxy in Reno, Nevada. In 2001 the enchantment of Hawaii and its array of opportunity compelled him to move out of the landlocked Central Valley to the island of Maui, where he leaped head-first into Polynesian cuisine and took full advantage of his surroundings, eventually staged under two of Hawaii's finest chefs, Peter Merriman and Alan Wong. A 2001 graduate of the California Culinary Academy, Scott has cooked and learned in the kitchens of many of the country's best chefs. He was a line cook at Restaurant Gary Danko, and staged with Daniel Boulud at Daniel in New York, Charlie Trotter at Trotter's in Chicago, and Suzanne Goin at Luques and A.O.C. in Los Angeles. In late 2005, he joined the Myth restaurant group and launched its successor, Myth Café two months later. Myth Café became an ultimate hot spot for foodies and the lunch crowd in San Francisco and was named one of the top dining destinations for California cuisine by San Francisco Magazine, within the its first three months of opening. In late 2007 Scott was cast as one of 16 contestants on Bravo television's national, top-rated reality cooking show, "Top Chef." Shot in Chicago and judged by some of the country's most famous chefs, the show was an exhilarating, highly educational and singular experience for Scott and his fellow contestants. Ryan joined Mission Beach Café in June 2008. During his stint at Mission Beach Café, it was recognized as a top brunch destination by 7x7 Magazine. In addition, his efforts at Mission Beach Café were noticed by USA Today and Zagat Ryan works extensively with many community organizations, donating time and cuisine, such as Meals On Wheels of San Francisco, Inc., and Make-A-Wish Foundation. The American Heart Association, the Guardsman Association and Ryan Scott's Annual Harvest of the Heart are just a few other notable contributions. Fall of 2009 marked Ryan's 3nd annual "Harvest of the Heart," where he and a team of volunteers created, from scratch, 3,000 bag lunches for people in need. Besides this event of his own creation, Ryan devotes time and cuisine to many local charities, including Meals on wheels in San Francisco, Inc., Make-A-Wish Foundation, the American Heart Association, Share Our Strength, and the Guardsman Association.
Latest Tweets
| | |
| --- | --- |
| 5/18 @ 9:49 AM | Rydog - The world's most well-dressed trivia expert, @bradrutter, was NOT on last night's episode of The Chase (which you c… https://t.co/tYVjFVfO9l |
| | |
| --- | --- |
| 5/17 @ 4:32 PM | Rydog - Are you are a fan of The Chase or Jeopardy! or any other kind of trivia nerd-ery? Check out the new episode of The… https://t.co/YJMDMWL8KP |
| | |
| --- | --- |
| 4/29 @ 12:17 PM | Rydog - Happy Last Drive-In day! Oh, and just in case you were wondering about, uh, every single movie Joe Bob Briggs has h… https://t.co/rxpPz8S7YU |
MORE TWEETS
Latest Articles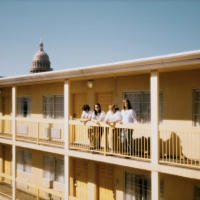 The Lathums Reveal Live Visuals for 'Sad Face Baby'
by Marissa Tomeo - May 01, 2022
As if the crashing waves of emotion contained within The Lathums newest cut of extraordinary, soul-reaching storytelling, Sad Face Baby, weren't enough, the band has released the single's official video filmed during their sweat-drenched, sing-a-long seaside outing at Blackpool's Empress Ballroom ju...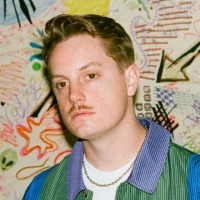 Yot Club Announces Debut Album 'off the grid'
by Michael Major - April 22, 2022
Yot Club has also released his new single "cant celebrate," an effervescent track that touches on a personal yet superstitious belief that you can't celebrate something until it's final. In the music video, directed by Sydney Ostrander (Chloe Moriondo, Meet Me @ The Altar, Beach Bunny), viewers are ...
Find Out Who Won at the 2022 GRAMMY Awards - All the Winners!
by Michael Major - April 21, 2022
The 64th Annual GRAMMY Awards featured a tribute to Stephen Sondheim, a win for Barlow and Bear's 'Unofficial Bridgerton Musical,' Lady Gaga and Tony Bennett for their 'Love For Sale' Cole Porter duets album, Olivia Rodrigo, and more. Check out the full list of winners now!...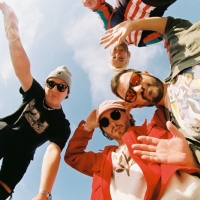 State Champs Drops New Single 'Eventually'
by Michael Major - April 13, 2022
Pop-punk powerhouses State Champs have shared their newest single and music video "Eventually.' Paired with a music video filled with behind-the-scenes footage, the dynamic track finds State Champs at the top of their game. Guest vocalists on their upcoming album include Ben Barlow, Chrissy Costanza...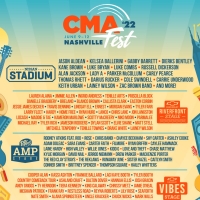 Country Music Association's CMA Fest Reveals Initial 2022 Lineup
by Michael Major - April 12, 2022
Taking the nightly Nissan Stadium stage this year are Country Music superstars Jason Aldean, Kelsea Ballerini, Gabby Barrett, Dierks Bentley, Kane Brown, Luke Bryan, Luke Combs, Russell Dickerson, Alan Jackson, Lady A, Parker McCollum, Carly Pearce, Thomas Rhett, Darius Rucker, Cole Swindell, Carrie...
Erin & The Wildfire Release Highly Anticipated Sophomore Record 'Touchy Feely'
by Michael Major - April 01, 2022
Touchy Feely was recorded in the Summer of 2021, after nearly a year and a half of virtual songwriting and collaboration during the global pandemic, and was produced by acclaimed songwriter and producer Matthew E. White (Natalie Prass). Listen to the new album now! Plus, check out upcoming tour date...