Latest Articles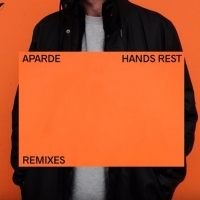 Aparde Releases 'Hands Rest - Remixes'
by BWW News Desk - March 04, 2020
In the summer of 2019, German musician Aparde released 'Hands Rest', an album that ingeniously navigated the tenuous line between electronic music and avant-garde pop, to great acclaim....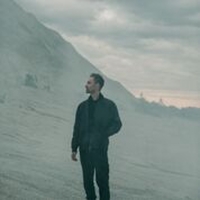 Robot Koch Releases New Single 'Liquid'
by BWW News Desk - February 19, 2020
The first single out of Robot Koch's upcoming album, The Next Billion Years is out now....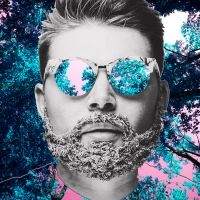 Neoclassical Infused Future Bass Producer Obylx Shares 'Flicker' Single
by BWW News Desk - December 10, 2019
Future-bass producer obylx has released his new single 'Flicker' on 1 December. The track is lifted from his upcoming album Twice, due on 13 December via Guise Records and was mastered by Coda Mastering's Mark Dobson (Mura Masa, Robot Koch, Christian Loeffler.) obylx has seen support from the likes ...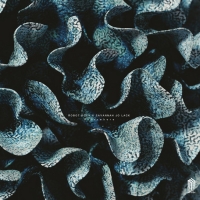 Robot Koch & Savannah Jo Lack Release New EP OTHERWHERE
by BWW News Desk - September 17, 2019
On September 20th German producer Robot Koch and Australian Violinist Savannah Jo Lack release their newest EP, 'Otherwhere'....

Robot Koch Announces 'Sphere' World Tour
by BWW News Desk - March 01, 2019
Robot Koch, German electronic music producer, living in Los Angeles, well known for his cinematic and emotional space-age beats, has confirmed the upcoming tour dates across Canada, North America and Europe, with stops including Montreal, San Francisco and Hamburg. Coming on the heels of sold-out pr...

Native Instruments Releases Two Exclusive Originals Packs From ROBOT KOCH And CATNAPP On Sounds.com
by BWW News Desk - November 13, 2018
NATIVE INSTRUMENTS has released two new Sounds Originals packs on SOUNDS.COM: one from award-winning composer and producer ROBOT KOCH, and another from producer and rapper CATNAPP. Robot Koch's pack features sounds from his new album, Sphere, and highlights the artist's unique blend of organic and e...

SOUNDS.COM From Native Instruments Introduces Sounds Original Series ft. DIPLO, RICHIE HAWTIN, JUNKIE XL & More
by BWW News Desk - October 11, 2018
Today (October 11), Native Instruments, the leading company for music production and DJing, announced a new digital residency series for itsSOUNDS.COM platform: Sounds Originals. Over the next year, trailblazing artists and producers Diplo, Richie Hawtin, Junkie XL, Robot Koch,Catnapp, and more will...

The 2018 Red Bull Music Festival Berlin Confirms Lineup Including Janelle Monae, Pusha T, & More
by TV News Desk - July 18, 2018
For five weeks in September and October, Red Bull Music Festival touches down in Berlin, bringing its acclaimed program of concerts, club nights and public talks to music and cultural venues across the city....

Evocative Pop Spotify Viral Artist Arielle Sitrick Releases New Single
by BWW News Desk - November 01, 2017
R E L is the stunning musical project of Los Angeles based singer-songwriter Arielle Sitrick. Her music radiates emotion, embodying what she calls ?EVOCA-?POP, etymologically derived from 'evocative' and pop ....