Latest Articles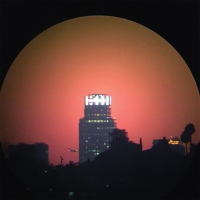 John Dwyer, Kyp Malone, Marcos Rodriguez and More Share Debut LP BENT ARCANA
by BWW News Desk - August 19, 2020
Ryan Sawyer, Peter Kerlin, Kyp Malone, Brad Caulkins, Tom Dolas, Marcos Rodriguez, Laena 'Geronimo' Myers-Ionita, Joce Soubiran, Andres Renteria and John Dwyer are set to release their debut album Bent Arcana this Friday on Castle Face Records, with Aquarium Drunkard exclusively premiering the album...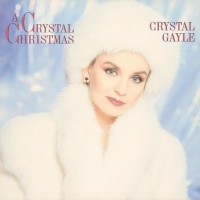 Crystal Gayle Digitally Reissues 'A Crystal Christmas'
by TV News Desk - December 13, 2019
Grammy®, AMA, ACM and CMA award winning country music singer and Grand Ole Opry member Crystal Gayle has digitally reissued her 1986 holiday album, A Crystal Christmas, for the first time ever. Like he did on You Don't Know Me, Crystal's son Christos Gatzimos, returned to the studio and remastered h...

Prettiest Eyes Announce New LP
by TV News Desk - May 10, 2019
Today Castle Face Records signee Prettiest Eyes have announced their new LP and shared the video for their single 'Nekrodisco' on BrooklynVegan. The band will spend this fall touring with Thee Oh Sees. Vol. 3 LP is out 6/24 on Castle Face....

Desert Daze 2018 Reveals Phase Four Transmission
by BWW News Desk - August 28, 2018
Amidst crackling static, cosmic bird calls and din of unfamiliar voices whispering in a strange tongue, a new transmission has been received from the source. With less than 7 weeks until festivities begin, Desert Daze 2018 announces new lineup additions, daily schedules and new program information w...

Austin's 2018 Levitation Music Festival Announces Additional Lineup
by TV News Desk - March 30, 2018
Today marks the one month countdown to Levitation 2018! Celebrating year 10, Levitation takes over downtown Austin's Red River District for another once-in-a-lifetime lineup with programming spanning continents and decades. The independent gathering has grown from a small word-of-mouth event to an i...