| | |
| --- | --- |
| BIO: Forget everything you think you know about PETER MURPHY. Tear it up and then tape it all back together with your eyes closed. From DUST comes re-invention. With his newest recorded offering DUST, PETER MURPHY has re-written his musical narrative. DUST is how you will know him for the only thing that matters; and the only thing that matters is now. The respective co-producers, PETER MURPHY and Mercan Dede, bridge the gap between east and west on DUST. DUST, Peter's eighth studio recording, is the combined effort of a man born in England and raised on Western traditions who a decade ago transferred his roots to that of Middle Eastern influenced Turkey. It is also of a man born in Turkey and raised on eastern traditions who transferred his roots to the Western influenced Canada. Between Montreal and Istanbul, from July to September 2001, this album was forged. DUST aesthetically breaks boundaries between cultural and musical stereotypes, reaching beyond mere musical performance. Part trance, part alternative prog-rock, part classical, part pop and so much more. DUST refuses to remain sequestered in a safe categorized box; for this is truly an unsurpassed and groundbreaking album if ever there was one. This is also an album created from what some may call chance or even destiny. PETER discovered Mercan Dede's work via a CD his wife had been reviewing for one of her acclaimed Modern Dance Turkey company pieces, and just as Peter had been wondering who and where this man was, the phone rang and it was Mercan himself. It was a figurative and literal instant connection. "My wife left the CD laying around, I pick it up, put it on and at last I hear a musician who transposes a genuine Turkish element with total western cool. As the album is playing and I'm thinking the above…ring ring…. I pick up the phone 'Hello', 'Hello this is Mercan Dede ' …Eureka! 'Where are you Mercan? ...'I'm in Istanbul.'… 'Right, I'm coming there right NOW, we've got some work to do.'…" Locating this fellow visionary to work with was a demanding task. Instinctually however Peter clearly perceived Mercan's role in the journey to realize DUST. " Mercan was obviously very smart in recognizing the coolness of Western aesthetic, in terms of alternative, progressive elements of music and integrating the Turkish element into that in the West. I thought Mercan would be the perfect person to understand what I was talking about in the sense of wanting those elements in my music." At once deeply spiritual yet crackling with relevance DUST is neither an album glaringly Western with pasted on bits of 'authentic world music', just as much as it is not a traditional or classical world music album, but nor is it straightforward rock or pop. It is however, a pure, authentic and heartfelt album that combines the influences of Peter's creative outpouring that serve to compliment his lyrical themes. It is in its entirety, the culmination of Peter's life and experiences straddling two cultures of both east and West. In 1992 the now legendary NME music journalist Paul Morley wrote: "I know that he's two or three albums away from making one that's as perfectly shaped and as mysterious as the shape of his head, and therefore he's as close as he's ever going to be to being the kind of pop star that pop music was invented for, a dangerous impulsive arrogant magician who only truly comes alive when thousands and thousands of people are paying attention all at the same time. I mean, fuck these agents of ( rock - pop ) mediocrity, middle of the road journeymen, if there's real life left in pop as a worldwide spectacle, then the Peter Murphy, who I know speaks softly and deliberately about the simple, complex act of writing songs and then performing them, is as good a hope as any. I know that I never thought I'd know that, but now I know." ...This is that album. Setting the tone for DUST, 'Things to Remember' begins by asking the listener to pay attention. Incorporating an ominous yet fragile introduction, interwoven with spoken-word and a driving beat it offers a complimentary mix of instruments and styles that highlights both performer and piece. The album continues to bring together new aspects to his work, as on 'Fake Sparkle or Golden Dust' that includes a cinematic composition that could have easily captured a scene in the Last Temptation of Christ. And much like on 'No Home Without It's Sire' it provides a unique melange of techniques that deftly exhibits an ability to use what is considered a traditional eastern structure coupled with purely western methods of production. Both mesmerize while daring the listener to go further, to hear more, to get beyond what they think they understand. Within DUST there is a deeper exploration into lyrical deftness coupled with THAT VOICE which brings the listener to a near mystical state. As on 'Your Face', a love song that is not a love song, Peter is at his most captivating. Sensitive and drawing, there is a yearning, a transformation, and an honest respect in this musical journey. A journey that is enhanced by an organic and fluent language textured with intuitive yet surprising elements of sound including the infinite guitar contribution of Michael Brook (who also appeared on Cascade). 'Just For Love' came about by mis-hearing the right thing at the right time, and triggered an entire tour. In conversation with Mercan Dede and mistaking his description of the 'Just For Laugh's ' Montreal comedy festival, hearing it as 'Just For Love', " I was thinking what a brilliant notion it was to create an event just for love of it. What that evoked in me was the idea of a pure performance, stripped of spectacle not unplugged but rather totally plugged in. " (This culminated at the end of that same year (2001) in a tour and double live album. Released in Sept 2001 on Metropolis records.) The song in its new studio version, a dizzying maelstrom of feeling and rhythm, reflects the joy of the spirit and the original inspiration of the message behind it and is highlighted by the unequivocal playing of tabla master Shankar. It is powerful trance in its purest form. Another new manner in singing for Peter is presented in 'Girl Child Aglow'; a lighter, airier phrasing that is complimented with a brilliant distorted electric violin by the extraordinary violinist Hugh Marsh. Lyrically, as it often happens for Peter, the song was written on the spot during the album session in Montreal. "I had just started approaching the songs and decided to write spontaneously at random occasions. On a quiet sun filled morning I was reminded of my relationship with my daughter when she was younger, and reminiscing, I described these impressions and went in and sang the song." Two unique and vibrant revisions are included on this album, 'My Last Two Weeks' and 'Subway' (with it's newly added 'epilogue' final verse). These songs are re-defined, reinterpreted in a way that display the depth and richness of their compositions and provide a backdrop with which to reflect, as history and present tense are cradled side by side. They both reveal what much of the album expresses, a sense of renewal, of regeneration and of spontaneity. It is nearly impossible to describe quite what DUST evokes, reflects and expresses, for mere words are inadequate. It is easier to discover and explore it on your own. Be drawn into DUST. Defy Logic Often. Love Anything. Dust. Performers on this album include violin virtuoso Hugh Marsh (who has collaborated and toured with Rod Stewart, Bruce Cockburn, and Soul Asylum among others). A return of the legendary guitarist Michael Brook (creator of the 'infinite guitar', has played, produced and toured with innumerable musicians the world over, including Brian Eno, Nusrat Fateh Ali Khan, and Bryan Ferry). The free funk jazz bassist Jamaaladeen Tacuma, Tabla musician Shankar, as well as several renowned Turkish artists, including: Ertan Tekin, Goksel Baktagir, Yurdal Tokcan, Yelda Ozgen and Neva Ozgen. The tour in support of DUST begins where DUST began in Montreal, Canada in early May and continues throughout North America. DUST Toursite: Official Dust Tour Information Peter Murphy History and Discography PETER MURPHY began his musical career as the front man and songwriter of the influential post-punk band Bauhaus. With their own particular mystique and stark brooding music, it was inevitable that Bauhaus would be classified as the vanguard of "Goth" fashion, a totally misleading confinement, ignoring their humor, experimentation and pure rock and roll energy. Much of their sound was indeed dark, distinct and intense, and they released a distinguished body of work in a brief career that managed to reflect an era that has now proved timeless. His debut solo album in 1986 'Should the World Fail to Fall Apart' propelled Peter into new territory and renewed his place in the forefront of innovative music. The album redefined not only what Peter Murphy was perceived to be but demonstrated that the days had gone by for dwelling in past success. 'Love Hysteria', released in 1988 was a mythical landscape in which evoked the bardic storytelling tradition. It included the sensational club single "All Night Long" and the follow up eastern influenced ballad 'Indigo Eyes', a vivid self-portrait of the man behind the music. Peter's 1989 recording 'Deep' was hailed by reviewers as his foremost work to date and the thought provoking, body pop single 'Cuts You Up' erupted him onto the charts world-wide. It was an inventive blend of edgy and combustible energy with flowing supernatural sound. The soul exposing, melodic 'Crystal Wrists', though never released as a single, still remains high on the list of audiences' live set list favorites. 'Holy Smoke' landed in the stores in 1992 and was a courageous departure from its more cryptic predecessors. It was rougher, cooler and in some ways unsettling, but no less engaging than his earlier work. The themes explored in this album were, in many cases, directly addressed though conscious contradiction, which offered a refreshing juxtaposition for the highly visual and symbolic nature of his lyrics. The first track 'Keep Me From Harm' exposed him as a romantic and the single 'The Sweetest Drop', with its pulsing beats and gritty vocals audibly challenged the audience head on. After a brief respite from the public eye, a change of geographical location (to Turkey for the curious types) and a pause to regain the artistic perspective, 1995 heralded in the release of generously textured and critically acclaimed album 'Cascade'. It was clear that in his removing himself from the tediousness of the music industry Peter was able to freely explore and transform within several musical styles without being impaired by current musical trends. The album is distinct in its diversity both vocally and rhythmically as 'Cascade' indicates a wellspring of strength and ability to balance between meaning, melody and rhyme. In 1998 Bauhaus reformed and the news of their first shows in Los Angeles spread like wild fire as fans began booking flights from as far away as Australia and London. In July of 1998, Bauhaus in 3 days played to over 10,000 people. And thus began the long hoped for but never thought possible Bauhaus Resurrection World Tour. After three continents and 50 cities, Bauhaus would end their highly praised tour in much the same manner as they began it. In Lisbon, Portugal at the Pavilhao Coliseum to a sold out audience of 10,000. Gotham, the live album from the Resurrection Tour, (released on Metropolis in Nov 1999) captures the electricity and talent of every band member and their individual progression as musicians. Since then Peter's endeavors include the release of the Recall EP (1999, with Sascha Konietzko and Tim Skold from KMFMD) that included 4 new studio tracks that gave an insight into what would be forthcoming and a 2 re-inventions; Indigo Eyes and Roll Call (entitled Roll Call - Recall). Wild Birds (Beggars Banquet), was released in 2000, a retrospective album and video, on his career then to date that was followed by a well received US tour, and were his first solo performances in five years. (Peter Distefano (Porno for Pyros) on guitar, Erik Avery (Jane's Addiction) on bass, Doug DeAngelis (Nine Inch Nails) on keyboards and former Bauhaus band-mate Kevin Haskins on drums). In 2001 he contributed to the Rambient CD (the first 5.1 CD ever released) by the famed film composer Harry Gregson Williams and Peter Distefano, and completed the 'Just for Love' tour. The double live album 'aLive Just for Love' which was a recording from start to finish of his performance at the El Ray Theatre in Los Angeles, California was released in September of last year. | |
Latest Tweets
| | |
| --- | --- |
| 6/14 @ 4:43 PM | petermurphyinfo - BAUHAUS Kings Theatre, Brooklyn NY November 2, 2021 ON SALE June 18 at 10 am https://t.co/xLjXDF5JwN |
| | |
| --- | --- |
| 6/8 @ 12:27 PM | petermurphyinfo - BAUHAUS at Cruel World Fest! May 14, 2022 in Pasadena, CA. Sign up for presale for early access to passes at: https://t.co/tkss1GaVXN |
| | |
| --- | --- |
| 5/29 @ 5:17 AM | |
MORE TWEETS
Latest Articles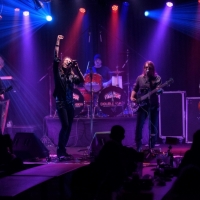 DOUBLE VISION - THE FOREIGNER EXPERIENCE Announces Outdoor Summer Tour Dates
by Alexa Criscitiello - June 02, 2021
On the heels of four sold out shows at premier indoor venues in the Northeastern U.S., Double Vision - The Foreigner Experience is bringing their high-energy recreation of a live Foreigner concert to outdoor stages beginning in June at the 10,000-person capacity Mentor Civic Amphitheater in Mentor, ...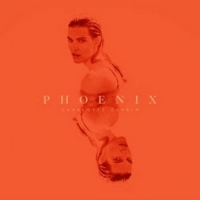 Charlotte Cardin Releases New Album 'Phoenix'
by Sarah Jae Leiber - April 23, 2021
A stunning body of work, Phoenix features Cardin's most recent single "Sad Girl" along with previously released tracks "Passive Aggressive," "Daddy" & "Meaningless" – all of which marked the first music in nearly two years from the Montreal-based artist....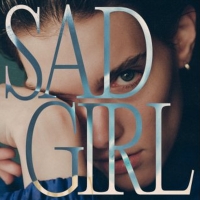 Charlotte Cardin Seeks Revenge With 'Sad Girl'
by Sarah Jae Leiber - April 09, 2021
To celebrate the release of Phoenix, Cardin has also announced "The Phoenix Experience" livestream performance available on April 29th (North + South America) and April 30th (France + Europe) via Moment House....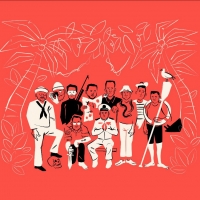 The Mighty Mighty BossToneS Sign With Hellcat Records
by Sarah Jae Leiber - January 25, 2021
Hellcat Records is pleased to welcome the progenitors of ska, The Mighty Mighty BossToneS to the family. ...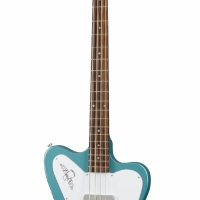 Gibson Reveals New 2021 Line-up And Virtual NAMM Experience
by Alexa Criscitiello - January 20, 2021
For the past 127 years, Gibson has been synonymous with creating and shaping sound. With instruments that inspire Gibson's legendary artists and nurture new players across every generation and genre of music, Gibson has emerged as the legitimate industry leader by offering award-winning, relevant gu...