Latest Articles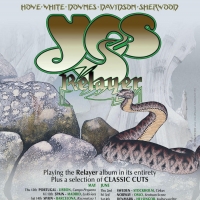 YES Announces Rescheduled Dates for Europe & UK for 2022
by TV News Desk - March 23, 2021
The tour line-up features Steve Howe (guitars), Alan White (drums), Geoff Downes (keyboards), Jon Davison (vocals), Billy Sherwood (bass guitar and backing vocals) and Jay Schellen (additional drums and percussion). ...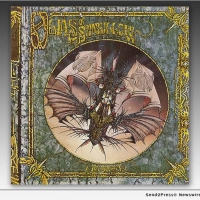 Jon Anderson's OLIAS OF SUNHILLOW 2 Disc Remastered & Expanded Edition Released
by BWW News Desk - February 17, 2021
Esoteric Recordings announced the release of a new expanded & remastered 2-disc edition of the classic debut solo album by YES vocalist JON ANDERSON, 'Olias of Sunhillow.' Released in July 1976, the album was a conceptual work recounting the story of an alien race on a journey to find a new world fo...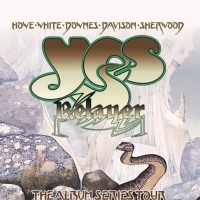 YES Announces Re-Scheduled UK & Eire Tour Dates for May 2021
by TV News Desk - May 12, 2020
YES announce re-scheduled UK dates, due to the coronavirus pandemic, for The Album Series 2021 Tour. The tour was originally scheduled to kick off this month in Liverpool – it will now begin on 16th May 2021 in Manchester....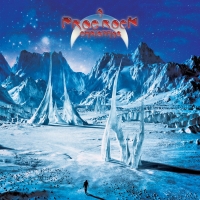 PROG ROCK CHRISTMAS Album Features Members of YES, Renaissance, Utopia, Focus, Curved Air, Hawkwind & More
by TV News Desk - November 21, 2019
Join producer Billy Sherwood (Yes, Circa) for an expansive musical journey through Christmas classics of yesterday and today, all performed by leading figures in Prog Rock music!...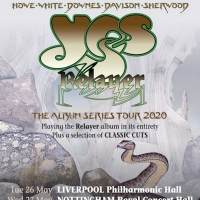 YES Announces UK Tour
by TV News Desk - October 09, 2019
YES, one of the most innovative of all prog-rock bands, and true legends of the genre, have announced a 8-date UK tour for May and June of 2020. The Album Series 2020 Tour will feature their 1974 Relayer album in its entirety together with a selection of other classic YES favourites. An extensive Eu...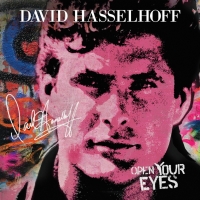 David Hasselhoff Asks the World to 'Open Your Eyes' in New Single
by TV News Desk - September 10, 2019
Although most recognizable for his starring turns in the hit TV shows Knight Rider and Baywatch along with numerous feature film appearances (Guardians Of The Galaxy Vol. 2, Kung Fury, Click, The SpongeBob SquarePants Movie, Dodgeball, and Marvel's original Nick Fury: Agent Of Shield, among others) ...

Purple Pyramid Records To Release A Life In YES: The Chris Squire Tribute
by BWW News Desk - November 08, 2018
Purple Pyramid Records is releasing A Life In YES: The Chris Squire Tribute; A heartfelt and masterful musical salute to the longtime bassist of prog rock legends YES, Chris Squire!...

YES Announces Former Member Trevor Horn To Join Band in Philadelphia July 20 and 21
by TV News Desk - June 29, 2018
Prog rock pioneers YES have revealed more exciting plans for their official 50th Anniversary celebration #YES50 by announcing that former member Trevor Horn will sit in with the band during their special two-night stand at The Fillmore in Philadelphia July 20 and 21. In addition, Horn is set to part...

YES Reveal Special Plans for 50th Anniversary
by TV News Desk - May 02, 2018
As YES gear up for their North American summer tour celebrating the band's landmark Golden Anniversary, the prog rock pioneers have started to reveal exciting plans in store for the year, including special tour guests, five-album vinyl set and a U.S. fan convention. Their 50th Anniversary not only c...

YES ft. ARW Announce Additional 50th Anniversary Shows
by TV News Desk - February 20, 2018
Kilimanjaro Live are proud to announce that the legendary YES, featuring Jon Anderson, Trevor Rabin and Rick Wakeman, will be preceding their headlining performance at this year's Stone Free Festival at The O2 in London with two additional UK shows, in celebration of their 50th Anniversary. ...

Chris Squire's FISH OUT OF WATER Limited Edition Boxed Set & 2CD Set To Be Released April 27
by TV News Desk - February 19, 2018
Esoteric Recordings are proud to announce the release of an official limited edition deluxe boxed set of Yes founder CHRIS SQUIRE's legendary 1975 solo album FISH OUT OF WATER. Recorded in the late Spring and Summer of 1975 whilst Yes was on hiatus as members recorded their respective solo albums, F...