Latest Articles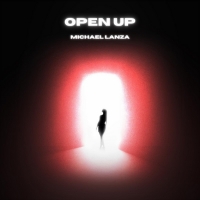 Michael Lanza Releases Uplifting Single 'Open Up'
by TV News Desk - February 12, 2021
The track serves as an anthem to tell others to take risks, push themselves forward and follow their dreams....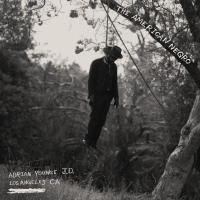 THE AMERICAN NEGRO Project Celebrates Black History Month with Album, Podcast & Short Film
by BWW News Desk - February 02, 2021
Today, Adrian Younge has announced his most ambitious and deeply personal project to-date. ...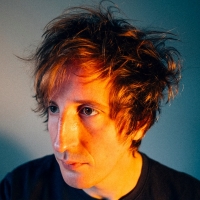 Christian Loffler Releases 'Parallels' Remixing App
by BWW News Desk - January 26, 2021
Inspired by his own creative process for his new album, Parallels, Christian Löffler releases a new app in collaboration with Deutsche Grammophon for music makers and lovers to enjoy. Parallels remixing app will contain pre-set sounds - from melody to bassline, strings to synth pads - from Löffler's...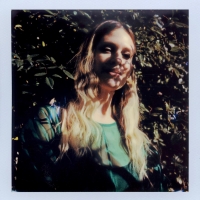 VIDEO: Lia Ices Shares New Video 'Earthy'
by Stage Tube - December 02, 2020
Lia Ices has shared a new single, "Earthy," off her upcoming LP Family Album, which is set for release January 29, 2021 (Natural Music)....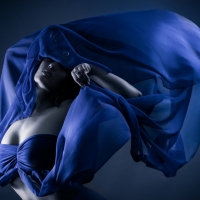 Atmospheric Indie-folk Songstress Marya Stark Shares 'Stargazer'
by BWW News Desk - November 13, 2020
California-based singer, composer, multi-instrumentalist, and performer Marya Stark has revealed her latest work of art, Sapphire via Rose Bard Arts....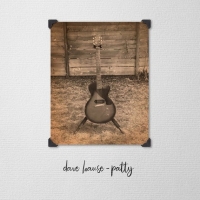 Dave Hause Releases Patty Griffin & Paddy Costello Covers EPs
by TV News Desk - October 26, 2020
Philly-bred singer-songwriter Dave Hause is excited to announce the release of his two brand new EPs, Patty and Paddy....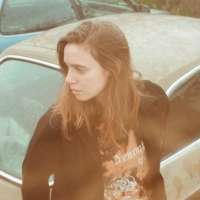 LISTEN: Julien Baker Shares New Single 'Faith Healer'
by TV News Desk - October 21, 2020
Julien Baker will release her third studio album, Little Oblivions, on February 26 via Matador Records....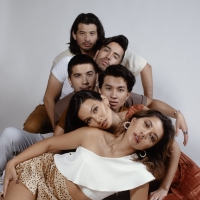 Crowned Radio Disney's 'Next Best Thing' Pop Sensation JAGMAC Releases New Single 'Motivation'
by BWW News Desk - October 08, 2020
The song's vocal call and response seamlessly combines melodic pop melodies with island-inflected raps. ...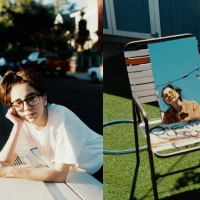 St. Panther Debuts EP THESE DAYS and Drops Accompanying Music Video for 'B.O.M.B.'
by BWW News Desk - September 04, 2020
After being dubbed a top pick on Michelle Obama's podcast playlist, SoCal vocalist, producer, and multi-instrumentalist St. Panther stakes her claim as an artist to watch with the release of These Days, her transformative debut EP under Ricky Reed's Nice Life Recording Company and Nate Mercereau's H...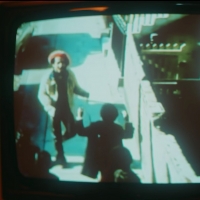 BOB MARLEY: LEGACY Documentary Series Continues Today
by TV News Desk - September 04, 2020
Today, episode six of Bob Marley's Legacy documentary series continues with Ride Natty Ride,' a visual celebration of what Bob Marley and his music means to the surf and skateboarding community worldwide....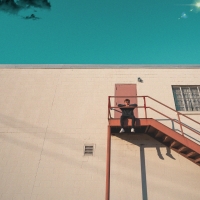 Alec Bailey Unveils New Single 'Chernobyl'
by BWW News Desk - August 21, 2020
After clocking nearly 10 million streams independently and inciting buzz, North Carolina-born and Nashville-based singer, songwriter, and multi-instrumentalist Alec Bailey unveils a new single entitled "Chernobyl" today. Get it HERE. ...
Roots And Tings Announces Debut Album
by BWW News Desk - August 18, 2020
Quannum and Solesides co-founder, and Grammy nominated MC, Lateef the Truth Speaker has joined forces with acclaimed Bay Area DJ and producer Jah Yzer and the multi-talented musician and reggae artist Winstrong. Together they have combined elements of dancehall, reggae, and hop-hop into their own br...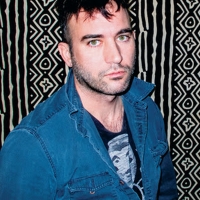 Sufjan Stevens Debuts New Song 'Video Game'
by TV News Desk - August 13, 2020
Sufjan Stevens debuts "Video Game," a new song from his forthcoming eighth studio album The Ascension, today....