Latest Articles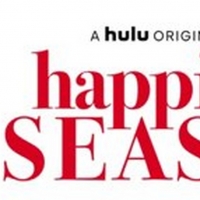 HAPPIEST SEASON Original Soundtrack Hits Physical Retailers Tomorrow
by TV News Desk - December 17, 2020
Just in time for Christmas, the critically acclaimed Happiest Season Soundtrack (Facet Records / Warner Records) will be available at physical retailers tomorrow....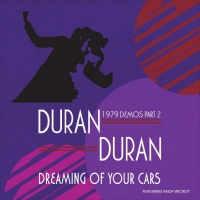 Former DURAN DURAN Frontman ANDY WICKETT Releases Second Set Of Early Demos
by TV News Desk - October 23, 2020
And now a second collection of demos has emerged, offering an even deeper look into the early workings of what would become one of rock music's most prestigious and productive bands from the '80s!...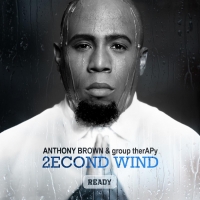 '2econd Wind: Ready' by Anthony Brown & group therAPy Now Available
by TV News Desk - October 18, 2019
Gold-selling gospel act, ANTHONY BROWN & group therAPy,have released their highly anticipated fourth album, 2econd Wind: Ready (Key of A / Tyscot / FairTrade). The 13-track set includes the go-go flavored track, "Blessings on Blessings," which spent three weeks at No. 1 on the Billboard Gospel Airpl...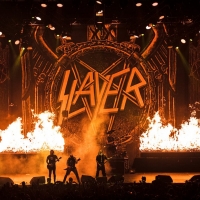 VIDEO: Trafalgar Releasing Unveils Trailer for SLAYER: THE REPENTLESS KILLOGY
by Stage Tube - October 09, 2019
Slayer - Tom Araya, Kerry King, Gary Holt and Paul Bostaph - along with Trafalgar Releasing, Nuclear Blast Records and Prime Zero Productions, are pleased to share the theatrical trailer for Slayer: The Repentless Killogy, coming to theaters worldwide for a one-night-only event on November 6. In ad...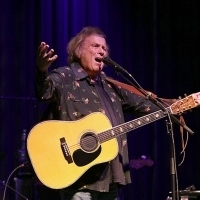 SiriusXM Elvis Radio To Premiere Don McLean Feature Interview This Saturday
by BWW News Desk - July 16, 2019
America's legendary singer and songwriter, Don McLean, will be featured on SiriusXM's Elvis Radio (Channel 19) this Saturday, July 20 at 12 noon ET/11am CT. McLean chats with life-long Memphian, and morning host of Elvis Radio, DJ Argo. The hour long interview special traces McLean's connection to t...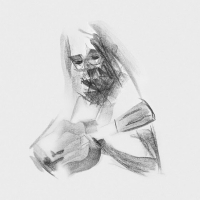 Charlie Parr Premieres Song From New Album via Billboard
by BWW News Desk - July 02, 2019
CHARLIE PARR is the eponymous new album by the Minnesota-based folk blues artist the same name. The album is a collection of new songs and new studio versions of classicsaudience favorites from throughout Parr's career and will be released September 27 on Red House Records. Recorded at Pachyderm Stu...

The Sweet Things Release LIQUOR LIGHTNING Music Video
by BWW News Desk - May 13, 2019
THE SWEET THINGS--NYC's buzzed-about, young, dirty rock n' roll band--have released a blazing new single and video 'Liquor Lightning' from their debut album IN BORROWED SHOES, ON BORROWED TIME, out Friday, May 24 via Wendigo Productions NYC/Spaghetty Town Records....

Ram Announces U.S. Tour Kicking Off 5/18 In New Orleans
by BWW News Desk - May 06, 2019
RAM is proud to announce their 2019 summer U.S. tour featuring over a dozen shows starting in New Orleans on May 18th and going up the east coast until June 1st. Full tour dates below. RAM has been producing quality music for over 25 years. Recently RAM released their 7th album, "August 1791", their...

Don McLean Announces U.S. & European Tour Dates
by TV News Desk - March 05, 2019
There is no slowing down for one of America's greatest singer-songwriters, Don McLean! Having recently honored the 60th anniversary of Buddy Holly's death and receiving Million-Air certifications from BMI for over 5 million certified airplays of 'American Pie' and 3 million certified airplays for 'V...

TG Sheppard and Kelly Lang Announce New National Television Series
by TV News Desk - November 06, 2018
Ever wanted to know what goes down when celebrities gather for dinner? Well, now you can. Later this month, country legend TG Sheppard and his better half, singer-songwriter Kelly Lang, are inviting everyone to dine at their table, giving fans the chance to see what happens, first-hand....