Latest Articles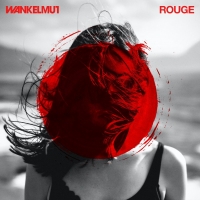 Wankelmut Releases Sultry French Track 'Rogue'
by TV News Desk - May 14, 2021
Finally, the beat blossoms into a gorgeous dance track as a light synth and the vocals play off one another while a powerful bassline underscores the affair. 'Rouge' is another milestone track for Wankelmut, and a single that he hopes will bring a smile to listeners' faces....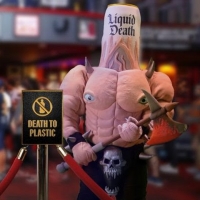 Live Nation Teams Up With Liquid Death Mountain Water To Bring Fans More Sustainable Water Options At Concerts & Festivals
by TV News Desk - May 13, 2021
As part of Live Nation's Green Nation sustainability charter launched in 2019, the company is aiming to phase out the sale of single-use plastics at all owned and operated venues and events....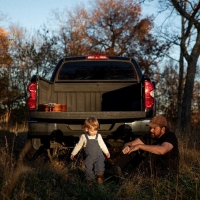 Rodney Atkins Celebrates 2 Billion Pandora Streams With May 25 Dreamstage Concert in Nashville
by TV News Desk - May 11, 2021
Atkins also shares, "A billion of anything is a lot, but 2 billion streams on Pandora is more than I can imagine! I am honored and thankful to Pandora for the support and to the fans out there who listen." ...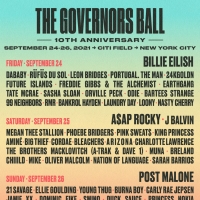 Governors Ball Music Festival Announces 2021 Lineup
by TV News Desk - May 04, 2021
A special presale for 3-day and 1-day GA and VIP tickets will be available exclusively for Citi® Cardmembers from Today, May 4th at 9:30 AM ET through Thursday, May 6th at 11:59 AM ET. ...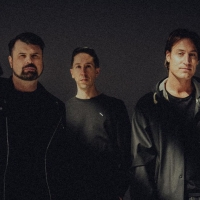 Silverstein Release New Single & Video 'Bankrupt'
by TV News Desk - April 15, 2021
As Silverstein set out on their official worldwide 20th Anniversary Tour to celebrate, the Covid-19 pandemic arrived, forcing them, along with so many others, to drop everything and take shelter back in their respective hometowns....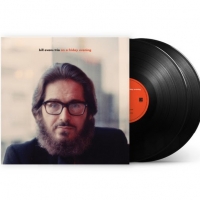 Craft Recordings Honors Bill Evans With First-Ever Career-Spanning Collection
by TV News Desk - April 12, 2021
This recently unearthed concert recording will also be issued as a standalone album, titled On a Friday Evening, which will be available on 2-LP, CD and digital formats, including hi-res 192/24 and 96/24. ...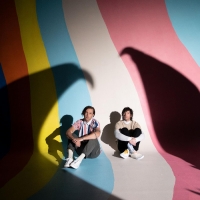 Twenty One Pilots Return With New Album 'Scaled and Icy'
by TV News Desk - April 07, 2021
In addition to the news of the forthcoming album, Twenty One Pilots have also announced their first-ever global streaming event, "Twenty One Pilots - Livestream Experience," which is scheduled to broadcast worldwide on Friday, May 21st at 8:00PM ET. ...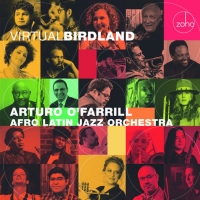 Afro Latin Jazz Alliance Reaches 1 Million People With 'ALJA Digital Village'
by BWW News Desk - April 02, 2021
Multi GRAMMY® Award-winning pianist/composer Arturo O'Farrill and nonprofit the Afro Latin Jazz Alliance announces today they have reached more than 1 million people in over 25 countries through their innovative 'ALJA Digital Village' programming since its launch one year ago in March 2020....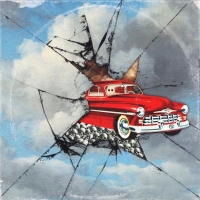 Felicity Signs to Adventure Cat Records, Shares New Single
by TV News Desk - April 02, 2021
About their label debut "Hit and Run," the band adds: "This is one of the more personal tracks for us because it was inspired by a near-death car crash we were in....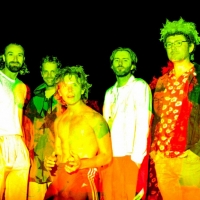 POND Return With New Track 'Pink Lunettes'
by TV News Desk - March 31, 2021
'Pink Lunettes' is a five minute, high energy speed mantra, a lock-jawed no-wave groove that shudders between analogue synths, drums, drum machines and yelped lyrics that read like a duct taped mosaic of an art school dropouts' shredded textbook....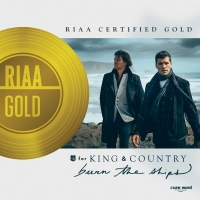 for KING & COUNTRY Celebrate Gold Certification for 'Burn the Ships'
by TV News Desk - March 30, 2021
To coincide with the announcement, the duo today released a special gold branded version of Burn The Ships (Deluxe Edition: Remixes & Collaborations) – the deluxe edition of the duo's newly certified album....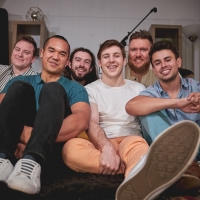 The 502s Release New Single 'Leading Lady'
by TV News Desk - March 26, 2021
Could It Get Better Than This is the follow up to their debut Because We Had Too, which earned them a dedicated and growing fanbase, and led No Depression to anoint the group "a charismatic indie folk band with enough energy to take on the world."...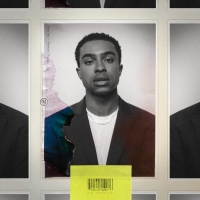 Bren Joy Releases New Single 'Insecure'
by TV News Desk - March 26, 2021
The songs on the deluxe version of Twenties stitch together the many sides of Bren's sound—showing off his smooth vocals, relatable lyrics, and stylish production choices in a variety of different moods....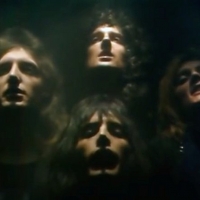 Queen's 'Bohemian Rhapsody' Reached Rare RIAA Diamond Status
by TV News Desk - March 25, 2021
The iconic song has been officially certified Diamond by the Recording Industry Association of America (RIAA), representing 10 million or more in sales and stream equivalents in the United States....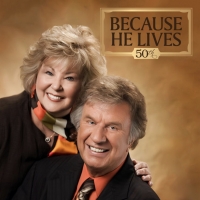 Gaither Gospel Classic 'Because He Lives' Celebrates Its 50th Anniversary
by TV News Desk - March 17, 2021
Fifty years later, "Because He Lives" has been recorded by a long list of artists, including Alabama, the Gaither Vocal Band, Matt Maher, Bradley Walker, David Osborne, Guy Penrod, Jimmy Fortune, Kristin Chenoweth, Órla Fallon, Rudy Pérez, Steven Curtis Chapman and many others....