Latest Articles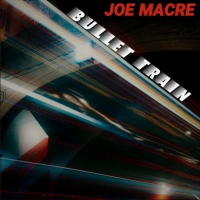 Joe Macre To Release New Album 'Bullet Train'
by TV News Desk - February 16, 2021
This album was written and recorded from 2019 to 2021. Many friends brought their talents to the garage and those shut in during the pandemic were recorded via the internet....
Alessia Cara, Tory Lanez & More Nominated for the 2020 JUNO Awards
by TV News Desk - January 28, 2020
The nominees for the 49th Annual JUNO Awards were announced today by The Canadian Academy of Recording Arts and Sciences (CARAS) at a press conference attended by media and industry notables at the Canadian Broadcasting Centre (CBC), in downtown Toronto. JUNO Week 2020, hosted in Saskatoon, SK, will...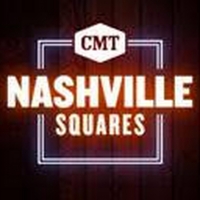 CMT'S NASHVILLE SQUARES Hosted by Bob Saget to Premiere on November 1
by TV News Desk - October 04, 2019
CMT today announced that its new gameshow series, a?oeCMT's Nashville Squares,a?? will kick off with a two-episode premiere on Friday, November 1st at 8p/7c. Hosted by comedian Bob Saget, the all-new series puts a country music twist on the classic game show a?oeHollywood Squares,a?? following in th...
Baillie & The Boys Celebrate 35th Anniversary As A Touring Group
by BWW News Desk - May 31, 2019
Baillie & the Boys, gained prominence in the late 1980s as the trio (Kathie Baillie, Michael Bonagura, and Alan LeBoeuf) first found work singing harmony vocals on singles for Ed Bruce, Dan Seals, and Randy Travis, and Bonagura co-wrote Marie Osmond's single 'There's No Stopping Your Heart'. In 1987...

California Native Annie Bosko Releases YOU BELONG TO THE SKY Dedicated to Hometown Tragedy Victims
by BWW News Desk - March 08, 2019
Thousand Oaks, CA native and accomplished musician, Annie Bosko, is lending her voice for good to benefit the 12 innocent lives lost at the Borderline shooting in her hometown. Following a performance alongside the likes of Jason Mraz, Colbie Callait & Rick Springfield at the recent Music Strong Ben...

Band of Merrymakers to Perform in Hollywood Christmas Parade
by TV News Desk - November 08, 2018
Holiday supergroup Band of Merrymakers will perform in the 87th annual Hollywood Christmas Parade, the largest Christmas event in America, on Sunday, November 25th, 2018 at 5 p.m PT. This is the fourth straight parade appearance for the beloved band, who made their parade debut in 2016. For informat...

Ashanti, Clare Dunn, and More To Perform at 87th Annual Hollywood Christmas Parade
by TV News Desk - November 05, 2018
The 87th Annual Hollywood Christmas Parade, the largest Christmas event in America, announces the 2018 talent lineup for its landmark anniversary celebration, which will take place on Hollywood Boulevard in Hollywood, California, on Sunday, November 25, 2018, at 5:00 p.m. PT. This year, the Hollywo...

Michael McDonald Celebrates the Season Of Peace with Holiday & Hits Tour
by BWW News Desk - September 25, 2018
With a career that encompasses five Grammy Awards, numerous chart successes and personal and professional accolades, as well as collaborations with some of the world's most prominent artists, Michael McDonald remains an enduring force in popular music. The singer brings his Season of Peace: Holiday ...