Latest Articles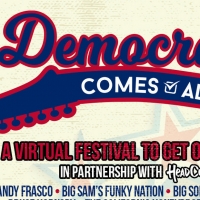 Democracy Comes Alive Announces 50+ Artists For Virtual Music Festival Promoting Participation In Democracy
by BWW News Desk - September 24, 2020
Live For Live Music, in partnership with HeadCount, will present Democracy Comes Alive, a one-day virtual music festival on Saturday, October 3rd aimed at promoting voter participation. ...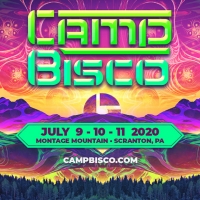 The Disco Biscuits Announce 2020 Camp Bisco Dates
by TV News Desk - December 06, 2019
Electronic jamband The Disco Biscuits announce Camp Bisco 2020 dates today. The festival is set to return to Montage Mountain in Scranton, PA from July 9th to July 11th. Early bird passes go on sale starting Friday, December 6th at 12PM ET. For more information visit the Camp Bisco website, HERE....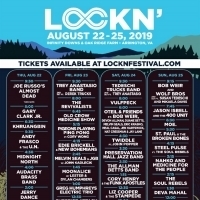 Lockn' Festival Announces New Artist Collaborations
by TV News Desk - July 19, 2019
LOCKN' is excited to unveil its annual assortment of unprecedented artist collaborations. In addition to its already remarkable 2019 lineup, this year's edition of the four-day multi-stage camping festival will boast an array of truly extraordinary onstage partnerships, once again affirming LOCKN' a...

Star Kitchen Adds Members of Soulive, The Disco Biscuits, Turkuaz & More To NOLA Lineup
by BWW News Desk - March 07, 2019
Star Kitchen, the exciting new outfit from bassist Marc Brownstein (The Disco Biscuits), has announced the special guests for their upcoming late-night show at The Maison during this year's New Orleans Jazz & Heritage Festival on Sunday, April 28th. For their NOLA late-night, the nascent band—which ...

Brooklyn Comes Alive Releases 2018 Schedule
by TV News Desk - September 19, 2018
The festivities for Brooklyn Comes Alive's fourth installment are right around the corner, and today, the festival is excited to release the daily schedule of events taking place at Brooklyn Bowl, Music Hall of Williamsburg and Rough Trade on September 29th....

Brooklyn Comes Alive Announces 2018 Band & Artist Lineup
by TV News Desk - June 20, 2018
Last week, the fourth annual Brooklyn Comes Alive announced their September 29th return to Brooklyn's beloved Williamsburg neighborhood for a music marathon takeover at Brooklyn Bowl, Music Hall of Williamsburg and the latest addition, Rough Trade. Today, the one-of-a-kind festival lineup was reveal...

Electric Forest Announces Over 40 Additional Artists to the 2018 Lineup and Launches Brand New "Tickets For Teachers" Program
by BWW News Desk - March 01, 2018
Today, Electric Forest (EF) announces over 40 additional artists to eighth annual music and camping festival in Rothbury, Michigan on June 21–June 24 and June 28–July 1, 2018. New to the already stellar EF2018 lineup - both weekends will host Mt. Joy, Dub Trio, CharlestheFirst, Kidswaste, ProbCause,...

Disco Biscuits, Lettuce, Brazilian Girls, & Break Science Members To Join Forces As J.E.D.I. During Jazz Fest
by TV News Desk - February 22, 2018
Aaron Johnston, drummer and founding member of Brazilian Girls and current member of David Byrne's touring band, is bringing his new project, J.E.D.I. (Jazz Electronic Dance Improvisation), to New Orleans for a very special Jazz Fest late-night performance. The new collaborative project, which featu...
Musicians Help Roll Out Technology to Register Voters by Text
by BWW News Desk - September 22, 2016
Today, the non-partisan voter registration organization HeadCount announced that hundreds of musicians will help roll out 'HelloVote,' a new technology that allows anyone to register to vote via text message or Facebook Messenger....