| | |
| --- | --- |
| BIO: Major League is a 1989 American comedy film written and directed by David S. Ward, starring Tom Berenger, Charlie Sheen, Wesley Snipes, James Gammon, and Corbin Bernsen. Wikipedia Release date: April 7, 1989 (initial release) Director: David S. Ward DVD release date: September 24, 2002 Sequel: Major League II Screenplay: David S. Ward | |
Latest Articles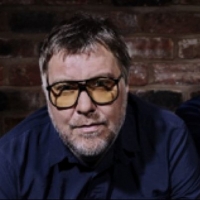 Doves Unleash 'Carousels' (The Comet Is Coming Remix)
by TV News Desk - July 27, 2020
Legendary UK trio, Doves will release their first new album in 11 years, The Universal Want, September 11 through IMPERIAL (US) + Virgin/EMI (UK)....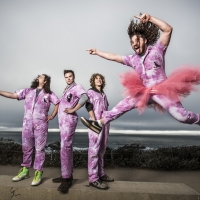 Funk Band Pigeons Playing Ping Pong Set To Perform Live At Yarmouth Drive-in On Cape Cod
by BWW News Desk - July 23, 2020
Psych-funk trailblazers Pigeons Playing Ping Pong are set to bring their unique high-energy performance to the Yarmouth Drive-in on Cape Cod live Thursday, August 13th at 8:00 PM. ...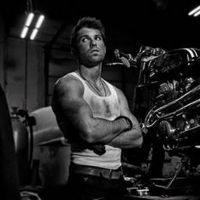 Skrizzly Adams To Release Video For His New Single 'Too Close To Fire' 6/26
by BWW News Desk - June 24, 2020
...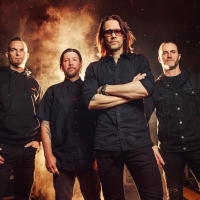 Alter Bridge Postpone May Headline Tour
by TV News Desk - April 22, 2020
As the world continues to battle the recent Covid-19 outbreak, recent changes across the United States and its impact on communities are causing Alter Bridge to postpone their upcoming headline tour with special guests Black Stone Cherry and Saint Asonia. ...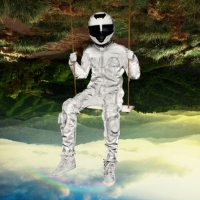 Whethan Features Grouplove in New Single 'Upside Down'
by TV News Desk - February 28, 2020
Today, acclaimed producer Whethan has released another irresistible new single "Upside Down" featuring alternative rock band Grouplove. The upbeat and infectious track showcases the musical chemistry between the critically acclaimed rock group - whose own album Healer arrives March 13 - with the pro...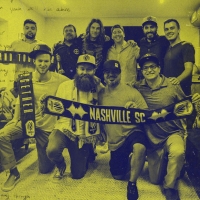 Nashville SC Collaborates with Judah & the Lion to Create Official Club Anthem
by TV News Desk - February 21, 2020
Nashville Soccer Club in conjunction with Judah & the Lion and The Backline, the club's Supporters' Collective, released today "Never Give Up On You," the official anthem for Nashville SC and its fans. ...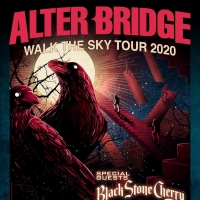 Alter Bridge Announce Spring Headline Tour
by TV News Desk - February 18, 2020
On the heels of their successful winter headline tour that wraps next week, Alter Bridge are announcing a spring run that is set to kickoff this May. The next headline run will include select festival appearances as well as headline shows with special guests Black Stone Cherry and Saint Asonia. The ...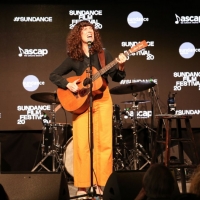 See Highlights From the 2020 Sundance ASCAP Music Cafe
by TV News Desk - January 30, 2020
The Sundance ASCAP Music Café headed into its first full week of the Sundance Film Festival with a wide array of performers representing many different musical flavors. Nashville writers included Joe Robinson, originally from Australia who is a guitar wizard and accomplished sideman for such artists...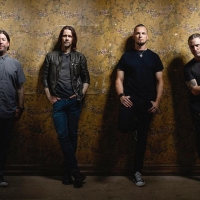 Alter Bridge Release Video For Latest Single 'Goodspeed'
by TV News Desk - January 22, 2020
As a new decade gets underway and New Year's resolutions are made and broken, Alter Bridge are back with a new single and video for the song "Godspeed." The song has become a fast favorite amongst fans and critics alike and is currently impacting at Active Rock radio. Written in memory of a friend o...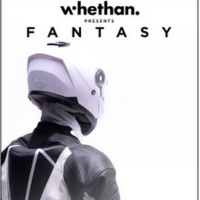 Whethan Presents FANTASY
by TV News Desk - January 03, 2020
Prodigious producer Whethan has announced plans for a North American headline tour. The Fantasy tour begins March 26th at Los Angeles, CA's The Novo and followed by headline stops in San Francisco, Chicago, and Brooklyn (see details below). The Fantasy tour will feature Chrome Sparks and Ramzoid as ...