| | |
| --- | --- |
| BIO: Lloyd Cole and the Commotions were a British pop band that formed in Glasgow, Scotland in 1982. Between 1984 and 1989, the band scored four Top 20 albums and five Top 40 singles in the UK. After breaking up in 1989, Cole embarked on a solo career but the band reformed briefly in 2004 to perform a 20th anniversary mini-tour of the UK and Ireland. | |
Latest Articles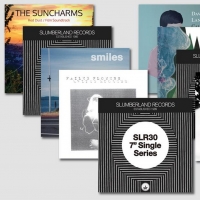 Pale Lights & Odd Hope Release New Singles for Slumberland's 30th Anniversary Singles Club
by TV News Desk - February 26, 2020
Today, Pale Lights & Odd Hope both share new singles ahead of their upcoming 7's for Slumberland's 30th Anniversary Singles Club. Check out both of the A-sides here via Brooklyn Vegan. Both singles are due out on 4/24.... (
more...
)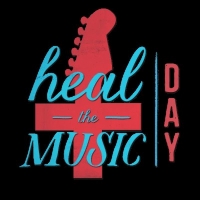 'Heal The Music Day' Raises More Than $400,000 For Music Health Alliance
by TV News Desk - November 19, 2019
Led by multi-platinum entertainer Dierks Bentley, 2019's 3rd annual a?oeHeal The Music Daya?? raised over $400,000 for Music Health Alliance (MHA). Entirely funded through grants and individual and corporate donations, a?oeHeal The Music Daya?? highlights the music community's efforts to provide fin... (
more...
)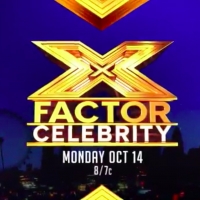 AXS TV Will Premiere THE X FACTOR: CELEBRITY on October 14
by TV News Desk - October 03, 2019
AXS TV is proud to serve as the stateside home of the hit singing competition THE X FACTOR: CELEBRITY for the sixth consecutive year, as the series makes its anticipated return with a celebrity spin on Monday, Oct. 14 at 8 p.m. ET/5 p.m. PT. The upcoming season puts a fresh spin on the long-standing... (
more...
)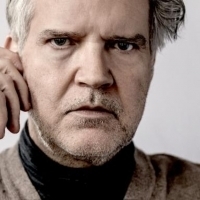 Lloyd Cole Reveals Video For VIOLINS
by BWW News Desk - July 08, 2019
Lloyd Cole will release his new album Guesswork on July 26 via earMUSIC. Today he reveals the video for his single "Violins." Looking for visual ideas for the video for the track, Lloyd stumbled upon The End of Civilisation by Douglas Gordon. Lloyd says: "It's perfect for the song. What could be wor... (
more...
)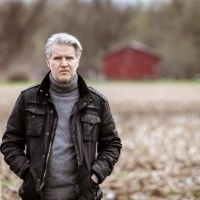 New Album From Lloyd Cole Coming This July
by BWW News Desk - June 17, 2019
As previously announced, Lloyd Cole will release his new album Guesswork on July 26 on the earMUSIC label. Recorded (mostly) in his attic studio in Massachusetts, Guesswork is produced by Lloyd and mixed by maverick German producer Olaf Opal, with executive production from Chris Hughes. The record w... (
more...
)

BWW Interview: James House & the Blues Cowboys Redefine Blues-Rock with New Release
by Tory Gates - February 18, 2019
'...there's 10,000 people trying to get through that door at one time, and one or two sneak through. It's always been that way...good stuff always rises, the cream rises; music finds its way."... (
more...
)

Marian Hill, Soul-Pop Duo Premieres Concert Tonight 6/15 on AT&T AUDIENCE Network
by BWW News Desk - June 15, 2018
Tune in Friday, June 15 at 9:00 pm ET/PT to watch the broadcast premiere of the concert special "Marian Hill" on AT&T* AUDIENCE Network via DIRECTV Ch 239, AT&T U-verse Ch 1114. The show will also be available streaming on-demand through DIRECTV NOW. ... (
more...
)

Apple Music Releases 2018 Songs of the Summer
by TV News Desk - May 24, 2018
Officially launching today, Apple Music's Song of the Summer highlight the very best Pop, dance, hip-hop, and R&B hits to soundtrack the perfect summer. Apple Music's editors around the world reviewed and vetted songs that are currently gaining momentum on the service platform, in culture and the wo... (
more...
)

SPC ECO's CALM LP Gear Up For Vinyl Release via Germany's Tapete Records
by BWW News Desk - November 30, 2017
Tapete Records has announced that SPC ECO has joined their roster and that they will be issuing the band's new album 'Calm' on vinyl. This release follows the band's 'Under My Skin' EP, released earlier this year.... (
more...
)