Latest Articles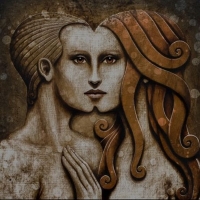 DEAD CAN DANCE Announce North American Tour March & April 2023
by Michael Major - June 07, 2022
Dead Can Dance have announced new tour dates in North America in March and April, 2023. The tour sees Brendan Perry, Lisa Gerrard and full backing band return to North America for the first time in a decade, last playing on the continent at Coachella Festival in April, 2013. Find out how to get tick...
Former Silverchair Frontman Daniel Johns Releases Solo Album 'Futurenever'
by Michael Major - April 22, 2022
Following the global success of his viral podcast 'Who Is Daniel Johns?', former Silverchair frontman, Grammy and Emmy winning composer, and one of the most decorated artists and songwriters of his generation, Daniel Johns releases his second solo album FutureNever. The highly-anticipated new album ...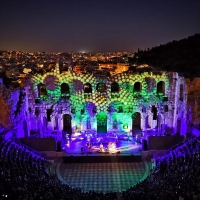 DEAD CAN DANCE Announce North and South America Tour in April & May 2020
by Sarah Jae Leiber - October 07, 2019
Dead Can Dance will be embarking on an extensive North and South American tour beginning in Philadelphia, PA on April 17, playing shows across the United States, Canada, Mexico, Columbia, Peru and ending with two shows in Santiago, Chile on May 24 and 26....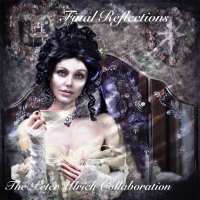 The Peter Ulrich Collaboration to Release FINAL REFLECTIONS
by Kaitlin Milligan - August 08, 2019
The Peter Ulrich Collaboration's "Final Reflections"; the final chapter in the well received The Painted Caravan Trilogy, will be available for streaming and purchase on all the major services starting December 3rd, 2019 with an expected single and video for the lead track "Artificial Man" set to dr...

Dead Can Dance Releases DIONYSUS Today
by Tori Hartshorn - November 02, 2018
Formed in Melbourne in 1981 by Lisa Gerrard and Brendan Perry, the style of DEAD CAN DANCE over eight previous studio albums can be described as compelling soundscapes of mesmerizing grandeur and solemn beauty that has incorporated African polyrhythms, Gaelic folk, Gregorian chant, Middle Eastern ma...

Dead Can Dance Share New Song 'The Mountain,' New Album Out Nov. 2
by Sarah Jae Leiber - September 20, 2018
Having previously announced details of their new album Dionysus, Australian duo DEAD CAN DANCE today share new recording ACT II - The Mountain which premieres via Pitchfork....

Maria Matveeva And Grammy-Award-Winning Electronic Music Pioneer Deep Forest Share 'Two'
by Stephi Wild - June 07, 2018
Soprano opera singer Maria Matveeva together with well-known French Grammy-award-winning composer and producer Eric Mouquet aka Deep Forest present a three-track EP titled 'Siberian Trilogy Project' inspired by the harmony and magic of Siberia, birthplace of the singer. In addition to her career as ...