| | |
| --- | --- |
| BIO: evin Patrick Smith (born August 2, 1970) is an American screenwriter, actor, film producer, and director, as well as a popular comic book writer, author, comedian/raconteur, and internet radio personality. He came to prominence with the low-budget comedy Clerks (1994), in which he appeared as the character Silent Bob. Smith's first several films were mostly set in his home state of New Jersey, and while not strictly sequential, they frequently feature crossover plot elements, character references, and a shared canon described by fans as the "View Askewniverse", named after his production company View Askew Productions, which he co-founded with Scott Mosier. Smith also directed and produced films such as the buddy cop action comedy Cop Out, as well as the horror film Red State. Smith is also the owner of Jay and Silent Bob's Secret Stash, a comic book and novelty store in Red Bank, New Jersey. He co-hosts several weekly podcasts that are recorded at various locations around the world and released on SModcast Internet Radio. Smith is well known for participating in long, humorous Q&A sessions that are often filmed for DVD release, beginning with An Evening with | |
Latest Tweets
| | |
| --- | --- |
| 3/6 @ 4:40 PM | ThatKevinSmith - SUNDAY NIGHT at 6pst / 9est! Watch while @marcbernardin & I recap the @wandavision series finale, complete with ou… https://t.co/MrHR01ck4o |
| | |
| --- | --- |
| 3/6 @ 9:46 AM | ThatKevinSmith - A FAREWELL TO WALLY. The world lost a singular, magical man this week when #WalterGretzky passed away. "Skate to wh… https://t.co/lKuMJ1iwSd |
| | |
| --- | --- |
| 3/5 @ 1:59 AM | ThatKevinSmith - Watched it 3 times. Loved it ALL. Show was everything I wanted it to be. For the folks who say I cry over movies/TV… https://t.co/ifT5gBegUr |
MORE TWEETS
Latest Articles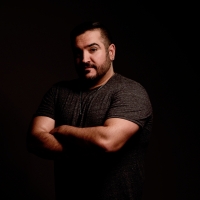 Art Mulcahy Unites The World With Power Anthem 'Together We Survive'
by BWW News Desk - February 09, 2021
Art Mulcahy, former Marine and multi-genre artist has written and recorded an incredibly powerful country rock inspired anthem that reminds we are so much greater when we can find common ground as people, a nation, and a world. ...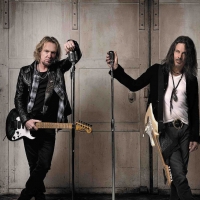 Smith / Kotzen Announce Debut Album & Release New Video
by TV News Desk - January 26, 2021
BMG are proud to announce the worldwide release of the debut album Smith/Kotzen by Adrian Smith and Richie Kotzen on March 26th....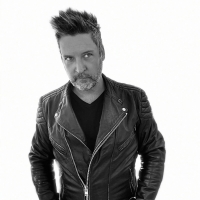 TheRealJonSmith Conjures Fire On EP For NO ONE
by BWW News Desk - December 17, 2020
Record Producer, Songwriter, Mixer, and Multi-Instrumentalist Jonathan Smith [a.k.a. TheRealJonSmith] leaned heavily on his skillset as he produced, engineered, mixed, played drums, bass, additional guitar, as well as synths and piano on the new NO ONE EP. Officially released everywhere on December ...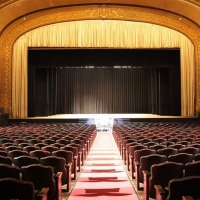 Newark Symphony Hall Creates Black-Led Investment Committee
by TV News Desk - October 22, 2020
Newark Symphony Hall, one of New Jersey's oldest and largest arts and entertainment venues....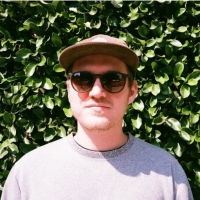 Same Side Releases New Single 'What a World'
by TV News Desk - October 21, 2020
The Story So Far and Elder Brother's Kevin Geyer has released a new single from his solo project, Same Side....
Travis Moser & Drew Wutke Will Release New Sondheim EP Oct. 23
by BWW News Desk - October 19, 2020
Cabaret, concert and recording artist Travis Moser will release his latest EP So Many People: The Sondheim Sessions on Friday, October 23rd....