Latest Articles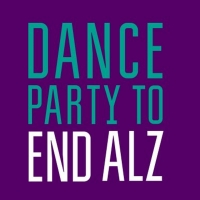 Third Annual '80s 'Dance Party to End Alz' Announces Lineup Featuring Brad Paisley, Hunter Hayes
by TV News Desk - September 04, 2019
The artist lineup for the third annual '80s 'Dance Party to End Alz' benefiting the Alzheimer's Association has been announced....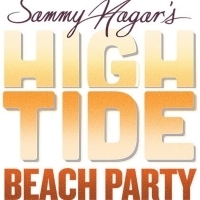 Sammy Hagar And AXS TV Take Viewers On A 'Rock & Roll Road Trip' 6/30, Featuring His Legendary High Tide Beach Party & Car Show
by BWW News Desk - June 27, 2019
Sammy Hagar swings into southern CA to headline his world-famous High Tide Beach Party & Car Show in an all-new episode of Rock & Roll Road Trip—airing Sunday, June 30 at 87c on AXS TV....

BESIDE BOWIE Official Soundtrack To Release via Universal Music on 6/8
by BWW News Desk - April 17, 2018
UMe is pleased to announce the release of Beside Bowie: The Mick Ronson Story, The Soundtrack on June 8. The album comes on the heels of the film's streaming debuts on Hulu and Amazon Prime following last year's successful theatrical run and the DVD/Blu-ray releases....

Legendary Rock Groups CHICAGO And REO SPEEDWAGON Join Forces For U.S. Summer Tour
by TV News Desk - February 05, 2018
Two of the most successful and critically acclaimed rock bands REO Speedwagon and Chicago - who have sold 140 million records combined - announced today a co-headline North American summer tour kicking off June 13, 2018 in Concord, CA. The 30+ date tour, promoted by Live Nation, will take the multi-...

Rock and Roll Fantasy Camp Now Accepting Bitcoin
by BWW News Desk - December 14, 2017
If you're looking for the ultimate gift for yourself, a musician or music lover in your life, nothing tops the experience of Rock and Roll Fantasy Camp, and best of all, they accept Bitcoin!...
SESAC Signs iconic Singer/Songwriter Rosanne Cash
by BWW News Desk - January 30, 2017
Iconic singer/songwriter, multiple award winner and Nashville Songwriters' Hall of Famer Rosanne Cash, known for a string of No. 1 hits, including 'Seven Year Ache,' 'I Don't Know Why You Don't Want Me,' and 'Blue Moon With Heartache' has signed with SESAC, the nation's most progressive PRO and the ...