Latest Articles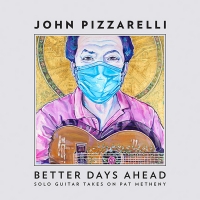 John Pizzarelli to Release BETTER DAYS AHEAD
by Chloe Rabinowitz - March 19, 2021
GHOSTLIGHT DELUXE, an imprint of Ghostlight Records, has announced that the new album from famed guitarist and recent Grammy Award winner John Pizzarelli, Better Days Ahead, will be available Friday, April 16 in digital and streaming platforms....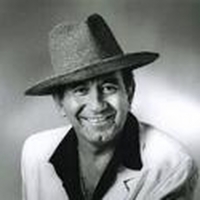 Actor and Singer Trini Lopez Passes Away at Age 83 from COVID-19
by Alexa Criscitiello - August 11, 2020
The RRazz Room, San Francisco's premier nightclub, will present the legendary Latin pop star 'Mr. La Bamba' TRINI LOPEZ from tonight, June 26 to July 1. Making his debut at the club, Mr. Lopez will perform his classic hits such as 'La Bamba,' 'If I Had A Hammer,' 'Lemon Tree,' and 'America,' in addi...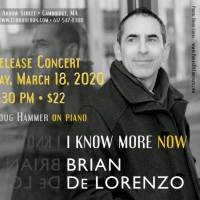 Brian De Lorenzo Debuts Second Solo Album with Concert in Cambridge
by Abigail Charpentier - February 24, 2020
Following the official release of his "I KNOW MORE NOW" CD on February 21, award-winning actor and cabaret singer BRIAN De LORENZO will dazzle Greater Boston audiences with music from his new album and some past favorites, at a concert on Wednesday, March 18 at Harvard Square's OBERON, 2 Arrow Stree...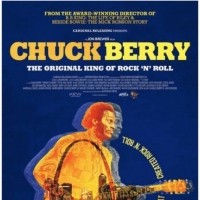 VIDEO: Watch the Trailer for the Upcoming CHUCK BERRY Documentary
by Stage Tube - February 21, 2020
Chuck Berry's 60th birthday concert and the drama surrounding it were captured in Hail! Hail! Rock 'n' Roll, but until now, Berry's life has never before been covered on screen. With CHUCK BERRY, Award-winning filmmaker Jon Brewer (BB King: The Life of Riley, Nat King Cole: Afraid of the Dark), lend...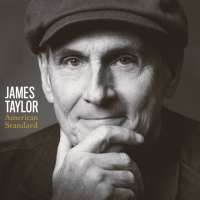 James Taylor Announces New Album AMERICAN STANDARD
by Kaitlin Milligan - January 23, 2020
Legendary singer-songwriter James Taylor releases his new album, American Standard on February 28TH, 2020 via Fantasy Records....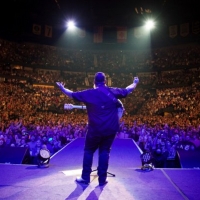 Luke Combs Wraps 2019 Tour with Two Sold-Out Shows at Nashville's Bridgestone Arena
by Sarah Jae Leiber - December 16, 2019
ACM, CMA and CMT Award-winning artist Luke Combs wrapped his massive "Beer Never Broke My Heart Tour" this past weekend with two sold-out shows at Nashville's Bridgestone Arena. Following the landmark performances, The Tennessean declared Combs "country music's newest giant," while The Boot asserted...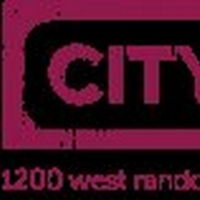 Fatoumata Diawara, Freddy Jones Band and More Will Perform at City Winery Chicago
by Sarah Jae Leiber - November 19, 2019
City Winery Chicago, 1200 W. Randolph Street, announces Grammy-nominated Malian singer-songwriter Fatoumata Diawara, roots rock group Freddy Jones Band and more. The following shows go on sale to the public on Friday, November 22 at noon. Tickets will be available at citywinery.com/chicago....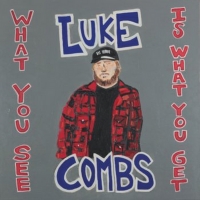 Luke Combs' 'What You See Is What You Get' Debuts at #1 on Billboard 200
by Sarah Jae Leiber - November 18, 2019
Luke Combs' What You See Is What You Get debuts this week at #1 on the all-genre Billboard 200 chart as well as Billboard's Top Country Albums chart with 172,000 equivalent units sold. It is also a global #1 album, topping charts in Canada, Australia and the U.K. Out now via River House Artists/Colu...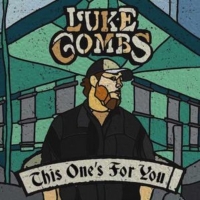 Luke Combs' 'This One's For You' Ties Record for Longest Reign at #1 on Billboard's Top Country Albums Chart
by Sarah Jae Leiber - October 28, 2019
Luke Combs' double Platinum debut album This One's For You is #1 on Billboard's Top Country Albums chart for the 50th non-consecutive week—tying the record for the longest reign atop the chart with Shania Twain's Come On Over in 1997. This One's For You is also the most-streamed country album of 201...