Latest Articles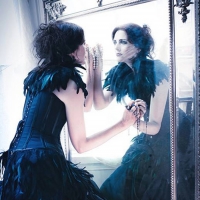 Caitríona O'Leary Presents UNACCOMPANIED' #10 On Facebook, July 11
by BWW News Desk - July 10, 2020
...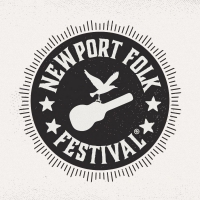 Newport Folk Festival Announces 'Folk On Revival Weekend'
by TV News Desk - July 09, 2020
This year's Newport Folk Festival - one of the oldest and longest running music festivals in the world, will not happen in person. Since fans can't be together at the Fort, Newport Folk is bringing the music to you with radio broadcasts from over 60 years of archived sets, webcast concerts, and a ve...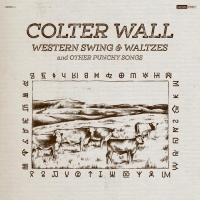 Colter Wall Announces WESTERN SWING & WALTZES AND OTHER PUNCHY SONGS
by TV News Desk - June 16, 2020
The music industry is no stranger to cowboys—but it's been a long while since any with an authentic affinity for the North American West came along and carried around a love for heroes like Ramblin' Jack Elliot and Ian Tyson....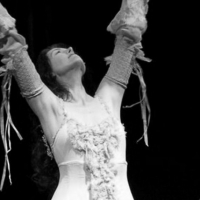 Irish Singer Caitríona O'leary Offers Live Stream Weekly Series
by BWW News Desk - May 14, 2020
Heresy Records' recording artist, Caitríona O'Leary, will perform a weekly online concert titled, Unaccompanied, which will be streamed live on Facebook every Saturday at 2:30 PM (Dublin Time). The inspiration for this series originated by a May 2nd concert she performed in response to the Covid-19 ...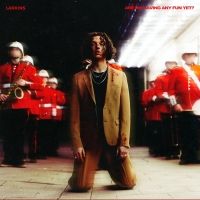 Larkins Releases the 'Are We Having Any Fun Yet?' Music Video
by TV News Desk - April 27, 2020
Following the release of their critically acclaimed EP Hit and Run in February, rising Manchester act Larkins burst back into the spotlight with their huge new offering "Are We Having Any Fun Yet?"....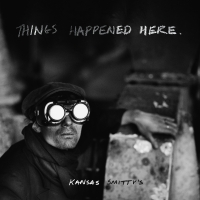 Ever Records Announce Kansas Smitty's THINGS HAPPENED HERE
by TV News Desk - March 04, 2020
Drawing influence from over one hundred years of jazz history, from Django Reinhardt to Ahmad Jamal, and the vivid musical landscapes of Debussy and even Brian Eno, British seven-piece and residents/owners of East London venue/bar of the same name, Kansas Smitty's combine journeying with cinematic t...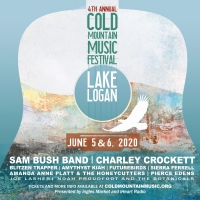 Cold Mountain Music Festival Announces 2020 Lineup
by TV News Desk - February 14, 2020
Cold Mountain Music Festival is proud to announce the lineup for its 4th annual event happening June 5-6, 2020 at the picturesque Lake Logan Conference Center in Canton, NC. GRAMMY-winning newgrass pioneer Sam Bush Band will headline the weekend-long retreat, with additional appearances by fast-risi...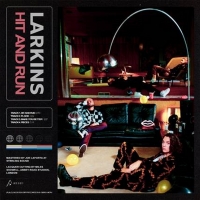 LARKINS Release New EP HIT AND RUN
by TV News Desk - February 14, 2020
Following the release of their recent track 'Flood', rising Manchester four-piece Larkins drop their highly-anticipated new EP Hit and Run....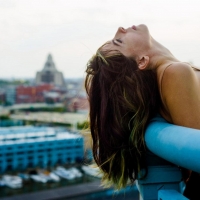 Frances Quinlan Announces East Coast Tour
by TV News Desk - February 12, 2020
On January 31st, Frances Quinlan of Hop Along released Likewise, her debut under her own name, via Saddle Creek to mass critical acclaim. Since then, she has played a sold-out NYC show, hosted her first-ever solo art exhibition, cracked the Top 10 at College Radio, and has topped the Billboard chart...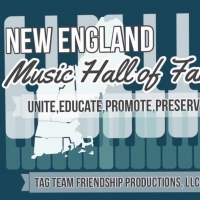 New England Music Hall of Fame Announces Inaugural Induction Event
by TV News Desk - February 11, 2020
Composer Henry Purcell once said, "If music be the food of love, play on." Music knows no race, or gender. It is one of the most powerful forces in the world, and can both inspire and heal. Owned by New England-based business Tag Team Friendship Productions LLC, the New England Music Hall of Fame wa...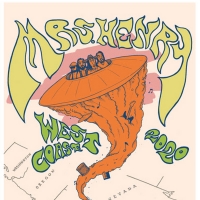 Mrs. Henry Announces Spring Tour
by TV News Desk - February 10, 2020
San Diego band Mrs. Henry is excited to announce their Spring Tour and Mrs. Henry Presents Music of the Band....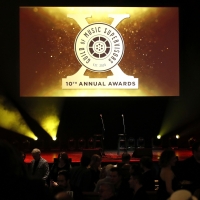 The Complete List of Winners from the 10th Annual Guild of Music Supervisors Awards
by TV News Desk - February 07, 2020
The Guild of Music Supervisors held its landmark 10th annual award ceremony this evening at The Wiltern in Los Angeles celebrating outstanding achievement in the craft of Music Supervision in movies, television, games, advertising, and trailers. Over 1,000 attendees joined the Guild to honor the 31 ...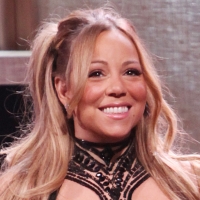 Mariah Carey, Annie Lennox, Pharrell & More Among 2020 Songwriters Hall of Fame Inductees
by TV News Desk - January 16, 2020
Musical legends Mariah Carey, Annie Lennox / Dave Stewart p/k/a Eurythmics, Ernie Isley / Marvin Isley / O'Kelly Isley / Ronald Isley / Rudolph Isley / Chris Jasper p/k/a The Isley Brothers, Steve Miller, Chad Hugo / Pharrell Williams p/k/a The Neptunes, Rick Nowels and William "Mickey" Stevenson wi...