Latest Articles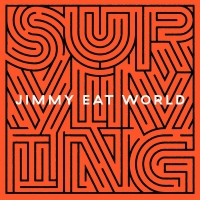 Jimmy Eat World Releases New Album SURVIVING
by TV News Desk - October 18, 2019
To celebrate release day, Jimmy Eat World have unveiled the Jim Adkins and Michael Gill co-directed video for "555" (watch below!). One of the most poignant, soul searching tracks on Surviving, the video provides a wry, fantastical counter-balance to the song's emotional heft, with a strong 80's sci... (
more...
)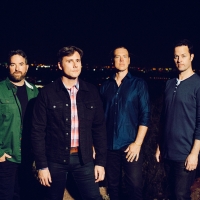 Jimmy Eat World Announce 10th Studio Album 'Surviving'
by TV News Desk - September 23, 2019
Jimmy Eat World today announce details of their 10th studio album Surviving, released on 18th October via The Orchard / RCA Records. The acclaimed Arizona four piece also reveal the first dates of Surviving, The Tour as well as a run of intimate UK shows for the week of album release.... (
more...
)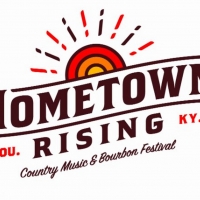 Hometown Rising Music Performance Times Announced
by TV News Desk - August 29, 2019
The schedule of music performances is now available for Hometown Rising, the first-ever Country Music & Bourbon Festival, debuting Saturday, September 14 and Sunday, September 15 at Highland Festival Grounds at KY Expo Center, combining two of Louisville's cultural cornerstones -- great music and in... (
more...
)

Steve Aoki Drops New Single WASTE IT ON ME With Global Megastars BTS
by BWW News Desk - October 26, 2018
Two-time Grammy-nominated DJ and Producer, Steve Aoki releases new single 'Waste It On Me' featuring BTS, along with the tracklist for his highly anticipated album, Neon Future III, set to release next month on Friday, 9 November via Liberator Music/Ultra Music.... (
more...
)

Cosmic Cowboys and Honky-Tonk Heroes Celebrate Outlaws & Armadillos Exhibit Opening Memorial Day Weekend
by TV News Desk - April 24, 2018
The Country Music Hall of Fame® and Museum will mark the opening of its new major exhibition, Outlaws & Armadillos: Country's Roaring '70s, with a lively concentration of programs highlighting the cultural and artistic explosion forged in the 1970s by two distinctly creative cities: Austin and Nashv... (
more...
)

Hard Rock Hotel & Casino Atlantic City Announces Grand Opening Date
by BWW News Desk - April 18, 2018
Today, Hard Rock International Chairman & CEO, Jim Allen, announced the Grand Opening date for the highly-anticipated Hard Rock Hotel & Casino Atlantic City. This announcement included a star-studded entertainment lineup with more than 50 shows and events that will go on sale Friday, April 20 th. Th... (
more...
)

Minnie's Food Pantry Raises $1.3 Million to Reduce Hunger During 10 Year Anniversary Gala Feat. Oprah Winfrey
by BWW News Desk - April 05, 2018
The Minnie's Food Pantry Feed Just One Gala 10th Annivesary celebration was nothing short of magical as global media leader and philanthropist Oprah Winfrey took the stage and inspired a sold-out room of 760 people to pledge a total of $1.3 million to support the organization in their mission to red... (
more...
)

Hit Singer-Songwriter Max T. Barnes Announces International STEAMBOAT TOUR
by BWW News Desk - January 25, 2018
Hit songwriter Max T. Barnes is hitting the road this spring with his All-American band for his 'Steamboat Tour.' Barnes embarks on the 27 date international tour which is largely focused in the UK and Ireland, with seven dates in North America.... (
more...
)

AMERIPOLITAN AWARDS Announce 2018 Awards Nominees
by BWW News Desk - November 07, 2017
The countdown is officially on to February as nominees are announced today for the 2018 AMERIPOLITAN AWARDS! The fifth annual event honoring rockabilly, honky-tonk, western swing and outlaw music will take place in Memphis for the first time at the Guest House at Graceland February 10-13.... (
more...
)
Ray Scott's New Album 'Guitar For Sale' Available Now
by BWW News Desk - June 09, 2017
Ray Scott's guitar may not actually be for sale, but fans can purchase his brand-new album, Guitar For Sale, today on iTunes, Amazon, Google Play and at RayScott.com. The project, already garnering praise from critics and fans, features 11 songs penned/co-penned by Scott including current single "Li... (
more...
)
Larry Cordle's Gospel Album 'Give Me Jesus' is Heavenly
by BWW News Desk - April 13, 2017
For fans of traditional Southern gospel music, it doesn't get any better than Larry Cordle's new album, "Give Me Jesus." The acclaimed bluegrass and country singer/songwriter shares 14 of his favorite spiritual songs, including a bonus track so special, it is not even listed on the back cover.... (
more...
)
INCUBUS with JIMMY EAT WORLD at The Hollywood Bowl 8/27
by BWW News Desk - February 16, 2017
Multi-platinum alt-rock icons Incubus, celebrating in 2017 the 20th anniversary of their major label album debut, are releasing the brand new single 'Nimble Bastard' just in time for their first headlining North American tour since 2015, the 8 Tour, announced today.... (
more...
)
Bloodshot Records Signs Al Scorch; Label Debut Out Spring 2016
by BWW News Desk - September 28, 2015
Bloodshot Records is thrilled to announce the signing of the Chicago bred, intrepid songwriter and lightning-fingered banjoist/guitarist, Al Scorch. Scorch's second full-length album, and label debut, will be released in the spring of 2016.... (
more...
)