| | |
| --- | --- |
| BIO: An antidote to modern day clubbing fatigue. In seven short years it has become one of the biggest events and movements of the music scene; "a putative global phenomenon" no less, as The Guardian described us. | |
Latest Articles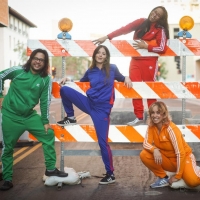 PRISM B!TCH Debut Full-Length Album 'Perla' Out Now
by Sarah Jae Leiber - March 05, 2021
Prism B!tch – Lauren Poole [bass, vocals], Lilah Rose [keys, guitar, vocals], Chris Walsh [guitar], and Teresa Cruces [drums, vocals] – hop from robust riff-ery to sticky sweet hooks before dipping back into moments of distorted bliss and warm melodies....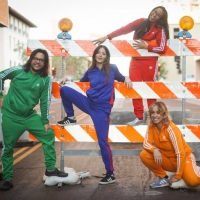 PRISM B!TCH New Single 'One Shot' Out Now
by Sarah Jae Leiber - January 19, 2021
Emerging rock quartet Prism B!tch has released their new single "One Shot" and officially announced the details for their debut independent full-length studio album, Perla, due out Friday, March 5th....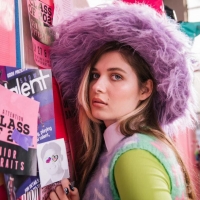 Baby Queen Releases New Track 'Raw Thoughts'
by Sarah Jae Leiber - January 13, 2021
Baby Queen – aka Bella Latham – kicks off 2021 with the release of her new single, the stirring synth-pop anthem "Raw Thoughts."  ...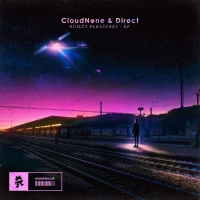 CloudNone & Direct Reveal Full 'Guilty Pleasures' EP on Monstercat
by Sarah Jae Leiber - November 30, 2020
CloudNone & Direct have collided once again for their stunning 'Guilty Pleasures' EP, out today via Monstercat....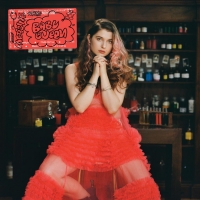 Baby Queen Releases Debut EP 'Medicine'
by Sarah Jae Leiber - November 11, 2020
Baby Queen releases her debut EP, Medicine, today (Wednesday, November 11) via Polydor Records....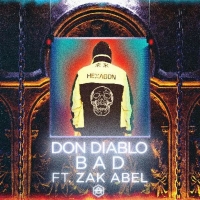 Don Diablo & Zak Abel Release New Single 'Bad'
by Kaitlin Milligan - March 20, 2020
Dutch superstar Don Diablo has unveiled his new single 'Bad', out Friday 20th March via Universal Music....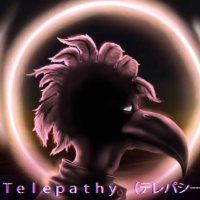 Doom Flamingo & Nobide Collaborate for 'Telepathy' Remix
by Sarah Jae Leiber - February 21, 2020
Live-electronic trio Nobide has collaborated with Doom Flamingo on a remix of the latter's single, " Telepathy ." As Doom Flamingo keyboardist Ross Bogan explains, the intention for the original version of "Telepathy" was simple in that "We just want to make people dance. It's a ritual." In that lig...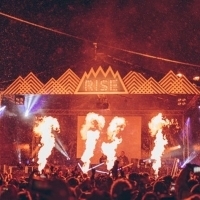 Rise Winter Festival Announces 2019 Headliners
by Kaitlin Milligan - June 20, 2019
There is no better way to kick off the festive season than with a high octane, action packed week in a world class ski resort with a next level soundtrack and that is just what globally acclaimed Rise Winter Festival will be offering once again from 14th - 21st December in the stunning French resort...

Mini Mansions Release Music Video For 'Bad Things (That Make You Feel Good)'
by Kaitlin Milligan - May 23, 2019
Los Angeles band Mini Mansions have released the brand new video for their latest single "Bad Things (That Make You Feel Good)" directed by Liam Lynch. Singer Michael Shuman says, "You're invited to possibly the most awkward listening party to date. Sit down, relax, and get uncomfortable with us guy...

Rise Snow, Music and Adventure Festival Announces 2019 Dates
by Kaitlin Milligan - April 11, 2019
Following an epic 2018 edition; still being talked about in ski resorts across Europe, Rise Winter Festival is now globally recognised as the most incredible, high octane week to be experienced in the Alps. The perfect way to get into the festive mood in the run up to Christmas in 2019, this ultimat...

BWW Review: Sing Your Heart Out, Enjoy BOHEMIAN RHAPSODY Sing-Along Version
by Robert Encila-Celdran - November 13, 2018
The sing-along version of the film 'Bohemian Rhapsody' arrives as a boon to Queen fans nationwide. Whether you're a die-hard follower or a hapless non-singer, the projected lyrics on the big screen make it a difficult invitation to resist....

Joe McGinty and The Losers Lounge Celebrate 25th Anniversary with Tribute to Paul Williams
by Sarah Jae Leiber - October 12, 2018
Joe McGinty and The Loser's Lounge are celebrating their 25th Anniversary with a very special tribute to Paul Williams on December 6-8 at Joe's Pub. Twenty five years of down-town New York's best live music, with a collection of New York's most eclectic singers and musicians performing guilty pleasu...