Latest Tweets
| | |
| --- | --- |
| 2/23 @ 8:20 AM | gilbyclarke - happy to be a part of @davidzfoundation live March 7 on their Facebook page https://t.co/tOWeF3RjwD |
| | |
| --- | --- |
| 2/19 @ 10:12 AM | gilbyclarke - HALLOWEEN JACK Feat. GILBY CLARKE Release Cover Of THE STOOGES' "Search And Destroy"; Music Video https://t.co/szwIjAOpfA |
| | |
| --- | --- |
| 2/18 @ 10:14 AM | gilbyclarke - The Halloween Jack covers Search n' Destroy by Iggy & the Stooges. @stephenperkinsdrummer @moebiusfox Daniel Shulma… https://t.co/Vgc7Voabuf |
MORE TWEETS
Latest Articles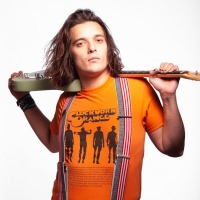 Derek Day Releases New Single 'Another Day'
by TV News Desk - January 09, 2020
Dynamic rock 'n' roll singer and guitarist Derek Day has released his new single 'Another Day' along with its accompanying music video. On 'Another Day,' a hummable riff gives way to a sinewy, screeching lead as Derek's vocals build towards a cathartic chorus. Underpinned by raw soul and a subtle fu...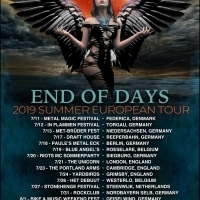 Drummer Jordan Cannata (Adrenaline Mob, Stereo Satellite) On European Tour with Dark Sky Choir
by BWW News Desk - July 17, 2019
Drummer Jordan Cannata (Adrenaline Mob, Stereo Satellite), who recently toured with Doro Pesch of Warlock, is currently on a European tour with Dark Sky Choir. Jordan, who is represented by Rock'D Management Group and Grand Slam Productions along with Stereo Satellite, will release their debut album...

Golden Robot Records Announces Signing Of Guitar Legend John Sykes
by BWW News Desk - February 21, 2019
The world's fastest growing independent record label, Golden Robot Records, continues it's upward trajectory into 2019. Golden Robot Records is pleased to welcome guitar legend John Sykes to their already impressive roster of artists. John recently signed a worldwide deal with Golden Robot Records, ...

EBay Auction Winner Bids $7300 to Join Eddie Trunk's Bowling Team at 4th Annual 'Bowl for Ronnie' Charity Bowling Party
by BWW News Desk - October 24, 2018
This year's BOWL FOR RONNIE Celebrity Bowling Party benefiting the Ronnie James Dio Stand Up and Shout Cancer Fund will once again include a celebrity bowling team captained by broadcast personality and event host Eddie Trunk, and a generous Dio fan from San Jose, California has secured a place on t...

Star-Studded Salute To Hard Rock Legends KISS Receives A Very Special Reissue
by BWW News Desk - September 25, 2018
An incredible line-up of world-class musicians and vocalists gathered together, under the helm of Grammy award-winning producers Bob Kulick and Bruce Bouillet, to recreate 11 classics from the catalog of one of music's greatest, best-loved bands, the icons of theatrical shock rock, the mighty KISS! ...

Hollow Spirit Studios Releases 'Thriller' Music Video To Honor Michael Jackson On His Death Anniversary
by BWW News Desk - June 08, 2018
Hollow Spirit Studios is proud to release its newest music video honoring the late, great Michael Jackson, on the ninth anniversary of his death. Hollow Spirit Studios' track, 'Thriller,' is a high-energy cover featuring the great talents of Dom Scott, Daniel Bailey, Jared Cannata and Jordan Cannata...