Latest Articles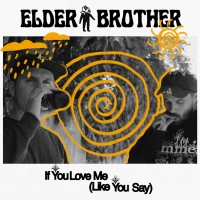 Elder Brother Shares New Single 'If You Love Me'
by BWW News Desk - March 18, 2020
Two years after the release of their sophomore album Stay Inside, Elder Brother have returned with a brand new single. The lilting and mellow 'If You Love Me' is out now via Pure Noise Records, and can be streamed here: https://youtu.be/KwIBii-WlCQ....

The Devon Allman Project With Duane Betts Announce Extensive North American and International Tour
by TV News Desk - March 06, 2018
The Devon Allman Project has announced an extensive North American and international tour. Devon Allman is the former leader of Honeytribe and Royal Southern Brotherhood, and son of the late Gregg Allman. This massive tour will make its way across North America before heading to select dates in the ...