| | |
| --- | --- |
| BIO: After breaking through in the late '90s with his Top 20 single "Barely Breathing," Duncan Sheik spent much of the subsequent decade taking a breather from the usual rock singer/songwriter rituals. His focus was on albums that broke with pop music conventions and, additionally, theatrical musicals like Spring Awakening, the Broadway sensation that won him 2 Tony Awards and a Grammy. As he explains this lengthy diversion now: "After a while you get boring to everyone else, but you get really bored with yourself. There was a moment where I was much more interested in these kind of longer narrative arcs, and being able to sing from the perspective of somebody else's persona, as opposed to Duncan Sheik's." His new album splits the difference. Sheik makes his long-awaited return to singing stand-alone pop songs, but he hasn't given up his recent habit of inhabiting characters. In this case, though, the characters are Morrissey, Robert Smith, Martin Gore, and David Sylvian. Duncan Sheik Covers 80s features twelve of his highly personalized takes on the synth-pop era, including smashes and obscurities from the likes of the Cure, New Order, Tears for Fears, the Smiths, the Psychedelic Furs, the Thompson Twins, Love & Rockets, Howard Jones, Japan, Talk Talk, and the Blue Nile. "It is nice to sing these songs that are written by other people, because again, you're inhabiting this other character that isn't you, but in this case is part of what made me who I am," Sheik says. "Right now, I'm getting ready to go record a quote-unquote 'regular' album of my own stand-alone songs again, and maybe this is my way of kind of transitioning back into that mode." But it's hardly an impersonal stopgap measure. "The litmus test for me for choosing the songs was: Did I really, really care about it when I was 15 or 16?" If films like The Wedding Singer and Hot Tub Time Machine have ingrained it into our beings that anything associated with the 1980s must involve a winking nostalgia for kitsch, needless to say, Sheik was coming from a much purer place. "Mine is a much more lachrymose kind of nostalgia," he laughs. "It's almost tragic. At the moment I was listening to that material, it's like when you're going through your first real heartbreak, and all of that angst of just being a teenager. So there was nothing campy to me about it at all. It was all deadly serious, and it was all stuff that I was really moved by in some way." Sheik would be the first to admit that the production on some of the original recordings is a bit on the dated side, and the associations with certain over-the-top vintage MTV videos are sometimes hard to get past. "Stylistically, it could be something that really puts people off, but underneath that production—at least to my mind—those songs are these really great examples of pop songwriting, and I wanted to give them another life, in some small way. Some of these artists may seem a bit more throwaway than Talk Talk or the Cure or the Smiths or Depeche Mode. "But I believe these are great songs written by great songwriters. I totally expect certain people to have had experiences where they were really annoyed by some of these songs! It's not like I'm trying to rescue them or anything. I'm just trying to offer a different perspective on what the songs might be." Enter: synth-free synth-pop. "There are no drums on this record," he points out—electronic or otherwise. That's just the beginning of the strict—yet rich—set of colors he chose. "I had a very particular sonic palette, centered around a dozen or so acoustic instruments. It was about trying to find the internal logic or the internal emotion of these songs, which is not always the obvious emotion that you hear in the original recordings. There's something underneath there that I wanted to try and excavate. I don't know if it was successful, but that was the hope." Some numbers will sound immediately familiar to just about anyone who wanted their MTV a quarter-century ago, while other choices, like Love & Rockets' "So Alive," have been rethought almost into unrecognizability. "If you're going to cover a song, you might as well make it different from the original. When people cover songs and it sounds exactly like the original recording, I'm like, well, what's the point?" No danger of carbon copying here, with instruments like marimba, hammer dulcimer, harmonium, and ukuleles replacing sequencers and Linn drums in the mix. Nine of the twelve tracks also make use of the voice of Rachael Yamagata, "a really great singer/songwriter in her own right," as Sheik says. Her contributions were vital to songs like the Thompson Twins' "Hold Me Now," which he was "on the fence about—but when Rachel came to sing on it, it started to have the emotional resonance that made me think I should include it on the record." The closing song, "The Ghost in You," actually dates back to Sheik's previous album, Whisper House, where it served as a bonus track. Whisper House was a collection of songs from a musical of the same name that was his immediate follow-up to Spring Awakening, and the show's plot involved some melancholy haunting spirits… so it made some sense to add a well-known song about a figurative ghost to wrap up that set. You might also find some continuity there in the new album's adaptation of New Order's "Love Vigilante," a song about a soldier who returns home from a war only to realize that he's dead. But, all spooks aside, there's a livelier origins story behind Duncan Sheik Covers 80s. As he recounts it: "I've been a singer/songwriter professionally for the past 16 years of my life. Yet there's this funny thing when you're at a party with a bunch of people and there's a guitar there. They're like, 'Here, do some songs, and we can all sing along.' I know exactly two songs that other people in the universe know, so that would always be slightly awkward, because once I finished the one Radiohead song and one Oasis song, I was done. I thought, maybe I should learn some things, so at least I have a dozen songs up my sleeve that I can play. But as I started to proceed to do that, I thought, why am I going to sit here learning how to play 'Hey Jude' or 'Wild Horses'? There's so many other people that do that better than I would, and it's not interesting to me. But that made me think about the songs that were my big influences as an adolescent, when I was away at boarding school in New England in the '80s—and it was all these English art-rock and synth-pop and New Romantic bands of a certain ilk. "Because the production on those songs is oftentimes very much of its time—you know, a lot of synthesizers and drum machine programming and a production aesthetic that maybe has come back into vogue right now but for a long time people felt was really dated—I thought it would be interesting to re-imagine them using only acoustic instruments. Obviously acoustic guitar and piano, but harmonium and dulcimers and banjos and ukuleles and whatever I could get my hands on that would speak to what the original sounds were while being played by human hands with an instrument made of wood and bone and steel. So that was the idea: Maybe I could make a set of recordings with this material that was really important to me as a kid growing up, and then I'd have a few more songs to play at the late-night party when I get handed the guitar." He laughs to consider the roundabout route he took getting back to that guitarist-goading soiree. If these aren't the "roots" you'd be expecting for someone who came to the fore as a singer/songwriter in the alt-rock generation… well, he knows. "There frankly was a huge disconnect between those two things," Sheik allows. "I may be one of a very few people of my generation of singer/songwriters who was as influenced by these guys as I was. While everyone else was listening to Neil Young or the Grateful Dead or the Who and Led Zeppelin, I was buying these other strange and—at the time—slightly obscure import records by these strange new English bands. Each of these people had made me who I am as a songwriter. And certainly if you listen to 'Barely Breathing,' I don't know that you would catch that at all. But if you listen to the other 80 percent of the music I've made, I think it's there. So I wanted to foreground that aspect of my own journey as a songwriter." Beyond setting out to work soon on a new album of original songs, Sheik still has plenty of irons in the musical theater fire. One of them, coincidentally, is also 1980s-themed: a musical adaptation of the infamous Brent Easton Ellis novel American Psycho, which is soon to reach the workshop stage and will premiere in the near future. The book and movie had some fun with the antihero's predilection for Huey Lewis and Phil Collins, but Sheik says he won't be treating his original score for American Psycho with any more of a sense of '80s kitsch than he did this new album, stylistically different as it'll be. "Ironically, or maybe just confusingly, the sonic palette for that show is literally the exact opposite of the '80s cover album. The idea for the American Psycho score is for it all to be played on analog synthesizers and drum machines of various kinds. It will have a completely electronic score, which I'm fairly certain has never been done on a Broadway or West End stage—unless inadvertently, when they had people playing keyboards to sound like trumpets and string sections. A lot of people think of the '80s as this campy thing, but the book is obviously dealing with kind of much weightier kinds of ideas, and I think it would be a real disservice to the book if you were to go that direction. There certainly is a sense of humor at work in the show, but it's a blacker, gallows humor." If axe-wielding masters of the Wall Street universe aren't your thing, there may still be other theater pieces for you on Sheik's plate. "Whisper House looks like it's going to have another reincarnation for our ghosts," And he's working on two projects with his Spring Awakening collaborator Steven Sater. One is an adaptation of The Nightingale, the Hans Christian Anderson fairy tale. The other is a musical retelling of Alice in Wonderland that is set for London's National Theatre in early 2012. "In some ways, there are parallels between Alice and Spring Awakening, because the cast is teenagers, 13- to 19-year-old kids, and there's a kind of coming-of-age story going on there." Sheik has done some coming of age of his own, going from a theater outsider who shared a mutual suspicion with the Broadway community to a Tony winner and favorite of hardboiled stage critics. Spring Awakening not only established him as a midtown-Manhattan household name, but also, of course, seriously launched the careers of Lea Michelle ("Lea really made herself, but I'm happy to have been a little tiny small part of that journey") and Lauren Pritchard, who just released her excellent debut album as a singer/songwriter. But if anyone thought Sheik was destined to "go Broadway" after the unexpected success of Spring Awakening, they were quickly disabused of that notion by Whisper House, which, on stage or on record, sounded even less like a conventional musical score than the one that established him. "No, I went the other direction," he laughs. "Honestly, jokes aside, spending all this time working in the theater, I think I have a much more profound respect for the form than I did before. When I first started working on Spring Awakening, I was probably kind of obnoxious about my opinions about musical theater. But I really do love the medium, and there are many, many composers where I listen to this music and I'm really blown away by it. But I also feel more and more that it's fundamentally important that if the form is going to continue, it needs to have composers and writers who are doing stuff that is unique and really relevant to the times in which it's being made. So as much as I love Sondheim's and Kander & Ebb's work, it would feel very wrong for me to start writing music in that modality." As for his own next record, it's "a quote-unquote normal singer/songwriter record. God, it sounds like a recipe for disaster!" Hardly: The experiment Sheik is undertaking at his newly built studio in upstate New York sounds like it could be the culmination of everything he's learned working in such disparate media and styles. "I have some funny ideas about fusing some of the stuff I've been working with lately—i.e., all the purely acoustic instruments, and then all the purely electronic stuff—and trying to find a way to marry these two universes of sound, where it's unique and hopefully moving in some way and strange and enigmatic and brings people to a different place." | |
Latest Tweets
| | |
| --- | --- |
| 9/29 @ 12:02 PM | |
| | |
| --- | --- |
| 9/23 @ 2:37 PM | |
| | |
| --- | --- |
| 9/15 @ 4:54 AM | TheDuncanSheik - Listening to "Bonny" by Prefab Sprout. Steve McQeen really stands the test of time as a record (of course) Why did… https://t.co/TrzrbQUowY |
MORE TWEETS
Latest Articles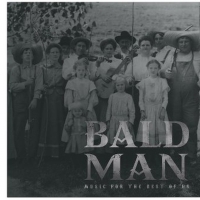 Rock Artist Bald Man Unleashes Debut Album 'Music For the Rest of Us'
by TV News Desk - September 22, 2020
Rock artist Bald Man has officially released Music for the Rest of Us, his 10-track debut studio album of original material....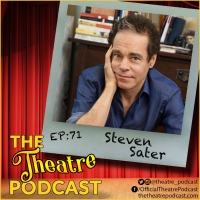 Listen to Steven Sater on The Theatre Podcast With Alan Seales
by BWW News Desk - January 28, 2020
Steven Sater is a two time Tony Award winning, Olivier Award winning, and Grammy Award winning, writer and author of shows such as Murder at the Gates, Alice by Heart, and of course, Spring Awakening. He is now also the author of Alice by Heart the novel, being released on Feb 4th, 2020....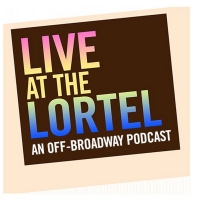 LIVE AT THE LORTEL Podcast Announces December Guests
by BWW News Desk - November 13, 2019
The Lucille Lortel Theatre Foundation has announced the next group of guests confirmed for their popular "Live at the Lortel" podcast focused on Off-Broadway. Each taping lasts about 60 minutes – with 45 minutes of moderated conversation with host Eric Ostrow and 15 minutes for audience questions. T...

Jackie Evancho Shares New Music Video For Modern Cover of Hamilton's BURN
by BWW News Desk - April 10, 2019
Fresh off of her new album, The Debut, (due out Friday) Multi-platinum recording artist, Jackie Evancho, has shared the new video for her cover of Broadway's 'BURN' from 'Hamilton'. The video, directed by Kamp Kennedy, shows a more mature and stylized Evancho making the song feel modern and relatabl...

Rachael Sage Celebrates International Women's Day with Song Releases Today
by BWW News Desk - March 08, 2019
In celebration of International Women's Day, Singer-songwriter, multi-instrumentalist and producer Rachael Sage has released the acoustic version of her longtime fan favorite "Sistersong" along with a fan-sourced video for her song "Spark" via Popmatters. Both songs appear on her forthcoming album P...