| | |
| --- | --- |
| BIO: Darlene Love is an American popular music singer and actress. She gained prominence in the 1960s for the song "He's a Rebel," a #1 American single in 1962, and was one of the Phil Spector artists who produced a celebrated Christmas album in 1963. Wikipedia Born: July 26, 1941 (age 71), Los Angeles Albums: British Rock Symphony, The Best of Music groups: The Crystals (1962 - 1963), The Blossoms, Bob B. Soxx & the Blue Jeans Awards: Rhythm and Blues Foundation Pioneer Award Songs All Alone on Christmas 1990 Christmas 2008 Marshmallow World Winter Wonderland 2004 (Today I Met) The Boy I'm Gonna Marry 1992 He's a Rebel 1992 White Christmas 2001 He's Sure the Boy I Love 1992 A Fine, Fine Boy 1992 Rockin' Around the Christmas Tree 1992 Chapel of Love 1992 Johnny Why! 2004 Wait 'Til My Bobby Gets Home 1992 Da Doo Ron Ron 2009 | |
Latest Articles
Low Cut Connie & Rock & Roll Hall of Fame Partner For Special Episode Of 'Tough Cookies'
by TV News Desk - February 18, 2021
The show, which will mark episode #79 of 'Tough Cookies,' will be available to stream via Low Cut Connie and the Rock & Roll Hall Of Fame's social media accounts. ...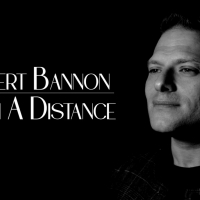 Entertainer Robert Bannon Reaches 40k Views For Debut Single 'From A Distance'
by BWW News Desk - January 22, 2021
Accomplished musical theater and screen star Robert Bannon has released his debut single, providing an inspiring, unforgettable soundtrack to a tumultuous year. Bannon's powerful rendition of Bette Midler's 'From a Distance' written by Julie Gold is a highly emotional and inspiring performance that ...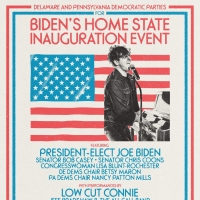 Low Cut Connie to Perform at Joe Biden Inauguration Celebration
by TV News Desk - January 20, 2021
Low Cut Connie will perform at the official home states inaguration celebration event for President-Elect Joe Biden....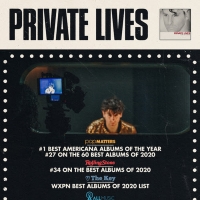 Low Cut Connie's 'Private Lives' Receives Year-End Acclaim
by TV News Desk - December 17, 2020
On October 13, Low Cut Connie released his 6th studio album Private Lives via Contender Records....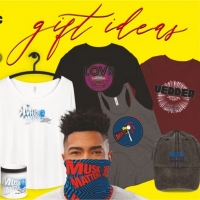 Fustercluck Hits the Holiday Season with Gifts that Give Back to the Music Industry
by TV News Desk - November 30, 2020
Holiday shoppers who are looking for gifts that give back during these challenging times need look no further than Fustercluck, the music-driven organization created to champion and support those in the live entertainment industry (and their families) who have been struggling during the coronavirus ...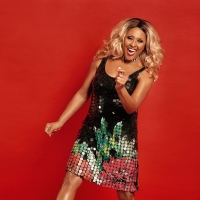 Darlene Love Will Stream Live Concert Dec. 5
by TV News Desk - November 12, 2020
New Jersey Performing Arts Center (NJPAC) presents Darlene Love Streaming Concert: Love For The Holidays on Saturday, December 5, 2020 at 8:00 p.m. ...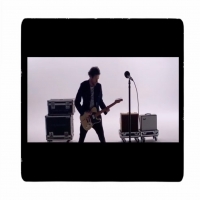 Will Hoge Premieres Timely 'Con Man Blues' Video Ahead Of Election Day
by TV News Desk - October 15, 2020
Wielding six strings and a pen, prolific rocker Will Hoge's mission has always been unadulterated and honest; unabashedly sharing his opinion no matter who it pisses off while maintaining respect from his peers....
LISTEN: Jessie Wagner Releases New Single 'My Darlin, My Dear'
by TV News Desk - October 07, 2020
Popular touring vocalist Jessie Wagner (Lenny Kravitz, Chic, Duran Duran, Little Steven and the Disciples of Soul) and frontwoman for NYC rock/soul band Army of the Underdog has dropped a new single off of her upcoming debut solo album, 'Shoes Droppin,' set for release on October 9th via Wicked Cool...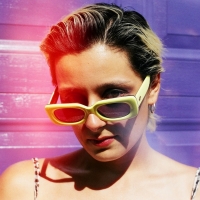 Nyssa Premieres New Single 'The Swans'
by TV News Desk - August 04, 2020
Toronto singer/songwriter/producer Nyssa premiered her latest single, "The Swans," yesterday via CLOUT, prior to its release today on all digital platforms. To celebrate, Nyssa has shared a video for the track and will perform tonight on the SPIN Twitch channel at 7pm ET/4pm PT....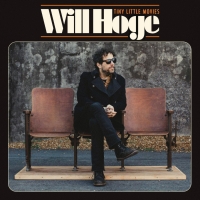 Will Hoge's 'Tiny Little Movies' Out Today
by BWW News Desk - June 26, 2020
For two decades, Will Hoge has carried the torch for American rock & roll, carving out his own blue-collar sound rooted in amplified guitars, melodic hooks, southern soul, and rootsy stomp. It's a sound that nods to the best moments of the past—the punch of Tom Petty's anthems; the countrified twang...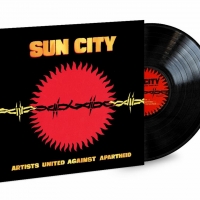 Steven Van Zandt Marks 30th Anniversary of Mandela Prison Release with 'Sun City' Vinyl Remaster
by TV News Desk - February 11, 2020
Little Steven, aka Steven Van Zandt, is commemorating today's 30th anniversary of Nelson Mandela's historic release from a South African prison after 27 years in captivity with the announcement that his 1985 landmark protest album, Sun City, by Artists United Against Apartheid, the extraordinary sup...