Latest Articles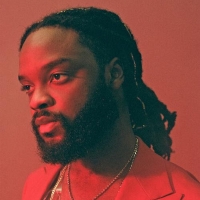 GENESIS OWUSU Returns Today with 'Missing Molars (SWNT Deluxe)'
by TV News Desk - July 14, 2021
As the epilogue to 2021's debut LP Smiling With No Teeth, Missing Molars reaffirms Owusu's soul-bearing narrative, an intuitively dissected and reassembled portrait of mental health, resilience and race as part of his burgeoning discography....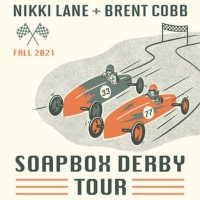 Brent Cobb & Nikki Lane Confirm Co-Headline 'Soapbox Derby Tour'
by TV News Desk - June 14, 2021
See below for complete tour itinerary. ...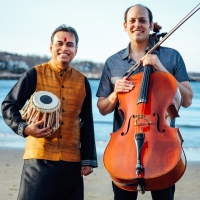 Mike Block + Sandeep Das Release New Single 'Fight Or Flight'
by Sarah Jae Leiber - May 11, 2021
With Where The Soul Never Dies, Block and Das look to explore uncharted musical spaces of tabla and cello, creating together with a sense of joy and respect, while surrendering to each other's musical heritages....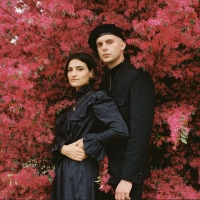 Mattiel Releases Double Single 'Those Words' / 'Freedom Feels'
by Sarah Jae Leiber - April 28, 2021
Today the band also premieres the vibrant "Those Words" video, which was directed, produced and edited by Brown herself. "We shot this in mid March so it's very fresh and new energy for us - we are all just so excited to get out there and play shows again," she says.  ...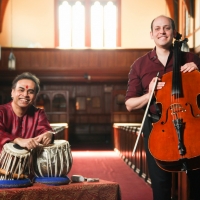 Mike Block + Sandeep Das Announce Collaborative LP 'Where The Soul Never Dies'
by Sarah Jae Leiber - April 13, 2021
The duo released a first single from the record today, a reimagining of the traditional American fiddle tune, "Glory In The Meeting House." ...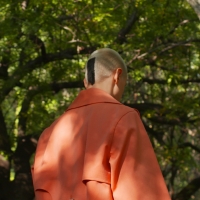 Saint Sinner Releases Video for 'Rainbow Road'
by Sarah Jae Leiber - March 25, 2021
The songwriter, composer, producer and performer wrote, modified, performed or coded every piece of this music together and is why, a few years into her musical career, she really began to see herself as a composer.  ...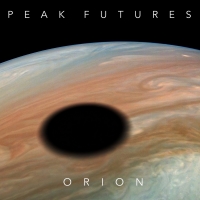 Peak Futures Release Sophomore Single 'Orion'
by Sarah Jae Leiber - March 05, 2021
As the second single to be taken from their upcoming album, Colours of the Sun, Peak Futures' latest offering, 'Orion' is an exciting new insight into what the band's first full-length project has in store. ...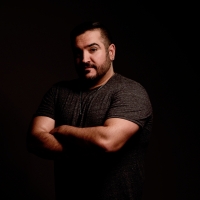 Art Mulcahy Unites The World With Power Anthem 'Together We Survive'
by Alexa Criscitiello - February 09, 2021
Art Mulcahy, former Marine and multi-genre artist has written and recorded an incredibly powerful country rock inspired anthem that reminds we are so much greater when we can find common ground as people, a nation, and a world. ...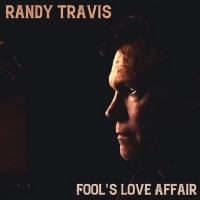 Randy Travis' 'Fool's Love Affair' Breaks Top 5 On The Texas Regional Radio Chart
by Sarah Jae Leiber - February 03, 2021
The New York Times called country music icon Randy Travis' 2020 release, "Fool's Love Affair" "a reassuringly sturdy jolt of traditionalism."...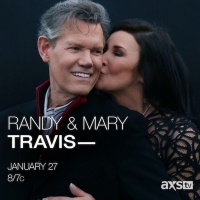 THE BIG INTERVIEW WITH DAN RATHER Presents a Rare Sit-Down with Country Music Icon Randy Travis and His Wife Mary
by Sarah Jae Leiber - January 26, 2021
AXS TV presents an all-new episode of the popular celebrity profile series 'The Big Interview With Dan Rather,' as the veteran newsman joins Country music icon Randy Travis and his wife Mary for a rare sit-down airing Wednesday, January 27 at 8p.m. ET/7p.m....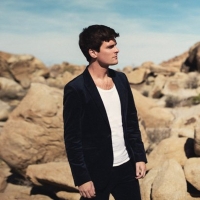 Tom Speight Shares New Track 'Everything's Waiting For You'
by Sarah Jae Leiber - January 08, 2021
Today, London-based artist Tom Speight releases "Everything's Waiting For You" via Nettwerk Records. This is the first single taken from his forthcoming album released in the autumn of 2021. ...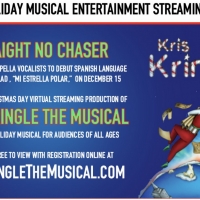 Straight No Chaser To Debut 'Mi Estrella Polar' For KRIS KRINGLE THE MUSICAL
by Stephi Wild - December 11, 2020
Kris Kringle The Musical, the perennial holiday musical which will stream in a virtual production on Christmas Day, offers an early holiday gift....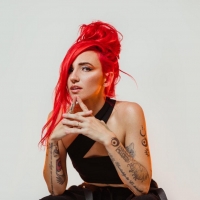 Lights Shares Reimagined Christmas Classic 'Deck the Halls'
by Sarah Jae Leiber - November 24, 2020
Alt-pop icon Lights has shared a holiday cover of "Deck The Halls." Reimagining the classic Christmas tune, Lights brings her signature style to the track with electric guitar and her distinctly sweet and powerful vocals....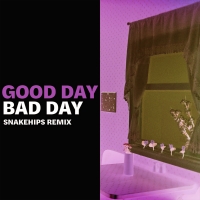 Elohim Releases Snakehips Remix of 'Good Day Bad Day'
by Sarah Jae Leiber - October 23, 2020
Today, fans of Los Angeles-based artist, producer and songwriter Elohim are treated to a brand new remix of her latest single, 'Good Day Bad Day.' ...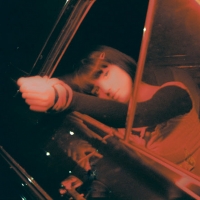 Raissa Debuts Mura Masa Remix of 'GO FAST BABY'
by Sarah Jae Leiber - September 30, 2020
Today, multidisciplinary London-based artist Raissa unveils a remix of her track, "GO FAST BABY/'...