BIO:

Bucky Covington is that most remarkable of entertainers—a man known and loved as much for his engaging personality as for his formidable talent. The talent has shone through on three hit singles that have helped push his debut album toward gold status; his undeniable likeability and his ability to wear his stardom as comfortably as his jeans has done the rest. Both come together on stage, where the long-haired North Carolinian with the rocker's charisma and the country boy charm thrills old and new fans alike as he criss-crosses the country. With his first album, Bucky earned a place in the forefront of a new generation of country singers. He became the best-selling debut artist of the class of 2007, with the best first-week sales and highest Top 200 debut for any male country artist in 15 years. He appeared on Good Morning America, Jimmy Kimmel Live and many others, became part of the Country Sings Disney project, and appeared in Hannah Montana: The Movie. Now, with his second, he leaves behind newcomer status and emerges as one of the true standouts in contemporary country music. His sophomore project reflects the added depth and maturity Bucky brings to the table. "I've definitely grown in the past few years," he says. "I'm a little wiser when it comes to the things around me. I'm more tuned in to the world and what's going on, and I'm growing as a person. As all of those things affect my life, they're bound to affect my music. "Still," he adds, "the success I've had hasn't changed my basic nature. I'm still a very approachable person." That approachability is evident in the fact that he is the same easy-going guy with hometown friends, with fans on the road--and with his fellow musicians in the studio. The full range of his personality finds expression in his newest record. The project reflects his wealth of musical influences, as he brings blue-eyed soul to "Hold A Woman" and Lionel Ritchie's Commodores classic "Sail On," a Southern rocker's energy to "I Always Said You'd Be Back," a South-of-the-border feel to "Mexicoma," pure riff-rocking power to "Evel Knievel" ("I couldn't pass up cutting a song with that title!" he says with a laugh) and a connoisseur's sincerity to "Giants," a song that spells out the genre's debt of gratitude to groundbreaking artists like Dolly Parton, Hank Williams, Tammy Wynette and Johnny Cash. The latter is Bucky's nod to country music history as he begins to make his own mark on it. "Going into my second album," he says, "I think it's something I definitely understand and appreciate even more. You've got to pay heed to those who came before you." The CD's debut single, "I Want My Life Back" represents Bucky at his finest, showcasing a singer bringing true passion to a lyric that offers up a real slice of life as well as a glimpse of hope at a time when it's needed most. Overall, it is a project that sees Bucky more than fulfill the promise of his first, a debut that earned him a generous supply of accolades and milestones. Kicked off by "A Different World," which established him out of the chute as a great stylist and launched him into the Top 5, Bucky Covington announced his arrival as a serious contender. Two follow-up Top Ten hits, "It's Good To Be Us" and "I'll Walk," gave audiences a more in-depth view of the lanky troubadour, and made him one of just three male artists since 2005 to score three consecutive Top Ten hits from a debut album. Bucky has been honing his highly identifiable sound since his earliest days growing up with his mother, stepfather and twin brother Rocky in Laurinburg, North Carolina. His tastes in country music ran to George Strait, Travis Tritt and Tim McGraw, and he began testing his own vocal skills with a karaoke machine early on. Still, he lived a normal teenage life, spending time on his dirt bike and picking up experience in his father's body shop. He got a guitar after an album by Canadian singer/guitarist Jeff Healey knocked him out and convinced him to give music a serious try. He played with rock groups for three years, then followed his passion into a band playing "Southern rock, beach and country." It was called Southern Country and it made him a honky-tonk hero in the area as he packed clubs every weekend. Friends encouraged him to try Nashville, but when his sister-in-law told him about tryouts for American Idol, he took that route. His striking look and smoky vocals got him into the final 8 and earned him a spot on the Idol tour. Managers and producers began calling him, but it was a call from Sawyer Brown front man Mark Miller that impressed him. "A lot of them call you up and talk about the money," he says. "Mark called me up and talked about music--what kind I wanted to make, what I wanted to do." The two have been in musical partnership since then, and it wasn't long before Lyric Street Records was expressing interest. Two albums into that relationship, he has been embraced fully by country fans. "I did come off a big TV show," he says, "and at that point you're huge. You feel like you're on top of the world. Then you come back to reality and you're 'that guy that used to be...' After that it's what you make of it, and after three top 10 hits over the past two-and-a-half years, it's been amazing to be welcomed so big by country radio and the fans." These days his professional life is a combination of studio art and concert stage adventure, and the latter is something he relishes as he strives to perfect his craft in venues that range from crowded bars to festival grounds and big-city arenas. "Some places are a party," he says. "Some places watch you like a theater show. We work hard to bring our best to both. I have an amazing band. We're very much high-energy and we talk about every show afterward, looking for the things we could do to make it better." His down-home believability, rock star charisma and impressive vocals make the chore more manageable. The rewards of the journey, of course, are major. "It's hard to key in on just one thing," he says, asked to name a highlight of the past three years. "I sat down with Stevie Wonder as he played 'Superstition' and I got on stage with Queen. I've hung out with Rascal Flatts on the bus and gone dirt bike riding with Craig Morgan. There are so many others, and it's more cool than I could ever say. Still, the accomplishments really involve the fans. When my album debuted at #1 or I'm nominated for an award, it's them I have to thank. But the best thing may be when you're playing a show and the fans sing your song louder than you. It's hard to beat that." His growing maturity quickly takes such talk to another level. "All of that gives you certain responsibilities," he says. "There are kids out there that look up to you. Some kids look at performers like they're Superman, and if you ever saw Superman smoking or drinking you might think that's cool, so that's not something I need to promote. I do have to be more conscious in what I stand for when a little kid looks up to me. I had a cousin who really looked up to me when I was growing up and that helped me. These days, I look at every kid as my cousin." And he maintains that Everyman approachability. "My fans are the greatest," he says, "and I'm happy when they ask for a picture or autograph. I figure I owe them that much." Many of those fans have watched him from his first days on Idol, and have seen him mature as an artist and yet maintain the unspoiled outlook that makes him the complete package—the guy next door with talent and charisma to burn. As he comes into his own both musically and personally, Bucky Covington is more than fulfilling the promise he brought to the table initially, and he continues to establish himself as one of the most exciting and important young performers on the contemporary country scene.
Latest Articles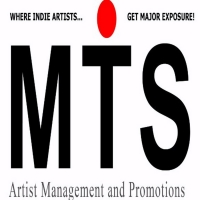 MTS Management Group And Artists Nominated For 43 Josie Music Awards
by A.A. Cristi - May 17, 2021
The Josie Music Association has announced the nominees for 'The 7th Annual JMA Awards,' with another record-breaking year of submissions totaling 38,997 sent in during the open submission period between January 15 - April 30th....
Sister Duo Presley & Taylor Release 'Heart Over Mind' ft. Pam Tillis
by Caryn Robbins - September 10, 2017
Country Music's dynamic new sister duo release a re-make of the Mel Tillis classic Heart Over Mind featuring country hit-maker Pam Tillis. Illuminated by a traditional ensemble with steel guitar, twin fiddles and three part harmonies, the song leaves country taping their feet. Heart Over Mind is a p...