Latest Articles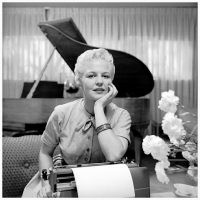 ASCAP Foundation Peggy Lee Songwriter Award Winners Announced
by TV News Desk - July 21, 2020
The ASCAP Foundation is pleased to announce the recipients of the inaugural Peggy Lee Songwriter Award, an honor created to mark the centennial of the extraordinary artist while nurturing the careers of promising new songwriters....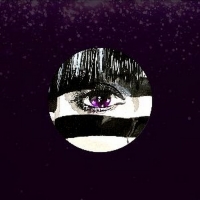 Purple Disco Machine Shares New Single 'Hypnotized'
by TV News Desk - April 08, 2020
Showcasing his renowned disco house style and the evolution of his musical outputs from club delights to international hits, today Purple Disco Machine, the moniker of German disco house producer Tino Piontek, shares his stellar new single 'Hypnotized', marking the next era for the critically acclai...

The King's Parade Release MAD Video Filmed At RAK Studios
by BWW News Desk - March 04, 2019
Acclaimed London four-piece The King's Parade have released the video for their new single 'Mad'. The video is filmed at the iconic RAK Studios where the band recorded and produced the song alongside Rob Brinkmann (Pixies, Royal Blood, Barns Courtney)....

Barnes Courtney Shares Psychedelic New Music Video for '99'
by BWW News Desk - September 17, 2018
Barns Courtney has released the official music video to match his new single '99', out now on Virgin EMI....

The Struts Announce New Single BODY TALKS to be Released June 15
by TV News Desk - June 05, 2018
Acclaimed British rockers The Struts have announced that their brand new single, 'Body Talks', will be released on June 15th via Interscope/Polydor Records. Fans will have their first chance to hear it when the band perform it live during their main stage appearance at Download Festival this Saturda...

Illenium Wins the Grand Prize in the International Songwriting Competition
by BWW News Desk - May 24, 2018
The International Songwriting Competition (ISC), widely recognized as the most prestigious and respected songwriting competition in the world, is pleased to announce its 2017 winners. Created in 2002, ISC received more than 16,000 entries from almost 140 countries....

'NOW That's What I Call Music! 64' to Be Released This November
by BWW News Desk - October 16, 2017
NOW That's What I Call Music!, the world's best-selling multi-artist album series, presents today's biggest hits on NOW That's What I Call Music! 64, to be released physically and digitally on November 3....

VIDEO: Barns Courtney Performs 'Gold and Glitter' and 'Golden Dandelions' on CORDEN
by BWW News Desk - September 29, 2017
On last night's LATE LATE SHOW, music guest Barns Courtney performs a medley of 'Gold and Glitter' and 'Golden Dandelions' for the Stage 56 audience. Watch the appearance below!...
B-52s Return to Webster Hall for Special Halloween Scream Performance
by BWW News Desk - September 14, 2016
Calling all 'Rock Lobster' Fans! The B-52s last played The Ritz (now known as Webster Hall) in 1983. On October 29th, they return to Webster Hall for the first time in over 20 years and for the first time ever, they'll be performing 'Love Shack' on stage at Webster Hall...