Latest Articles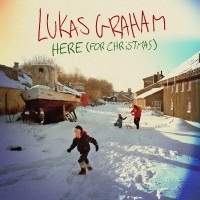 Lukas Graham Releases New Original Holiday Song 'HERE (For Christmas)'
by TV News Desk - November 08, 2019
GRAMMY® Award-nominated multi-platinum artist Lukas Graham share their new original holiday song, "HERE (For Christmas)" today on Warner Records. The autobiographical track was written about the complex feelings of missing lost loved ones during the holidays. Frontman Lukas Forchammer has always bee... (
more...
)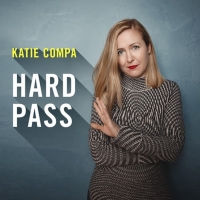 Announcing Katie Compa's Debut Comedy Album HARD PASS Out Friday, Sept. 13
by TV News Desk - September 04, 2019
On Friday, September 13th, Little Lamb Recordings will release HARD PASS, the debut comedy album from New York's Katie Compa. Katie is a woman who knows what she wants, or more importantly, what she doesn't want, and is more than happy to let us know exactly why. 'Hard Pass' was recorded in front of... (
more...
)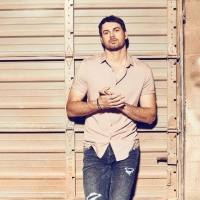 Matt Stell To Perform 'Prayed For You' On BACHELOR IN PARADISE
by TV News Desk - August 21, 2019
RECORDS/Arista Nashville recording artist Matt Stell will perform his Top 15 and rising single "Prayed For You" during a special episode of ABC's summer reality series, Bachelor in Paradise. Filmed in Puerto Vallarta, Mexico, Stell's romantic performance takes place as Bachelor in Paradise alums Kry... (
more...
)

Baha Men Dedicate New Single LET'S GO To Final Four Teams
by BWW News Desk - April 05, 2019
The Baha Men, known for their mega-hit "Who Let The Dogs Out," are surprising fans with an electrifying new anthem, "Let's Go," dedicated to the teams playing in the Final Four this weekend and the winners who head to Monday's national championship game. The irresistibly upbeat song is available tod... (
more...
)

Hallmark Channel Presents June Weddings Fan Celebration at Graceland
by TV News Desk - April 04, 2019
Elvis Presley's Graceland and Hallmark Channel are getting hitched to create a unique two-day immersive fan event tied to the network's annual programming franchise, "June Weddings." Taking place May 18-19, June Weddings Fan Celebration at Graceland presents an unprecedented opportunity for Hallmark... (
more...
)

Boyz II Men Announce Additional 2019 Dates at The Mirage in Las Vegas
by BWW News Desk - February 26, 2019
Multiple GRAMMY Award-winning vocal group Boyz II Men announced additional 2019 performance dates at The Mirage Hotel & Casino are on sale now. The trio, featuring baritone Nathan Morris alongside tenors Wanya Morris and Shawn Stockman, perform at the Terry Fator Theatre on select weekend dates. ... (
more...
)