BIO:

Aaron Tippin was part of the commercial explosion of new traditionalist country in the early '90s, making his name with a mixture of macho, rowdy honky tonkers, sentimental ballads, and patriotic working-man's anthems. Tippin was born in Pensacola, FL, in 1958 and grew up mostly on a family farm near Greer, SC, where he first started singing to pass the time while doing chores. He started playing guitar at age ten but also inherited a love of flying from his father, who'd worked as a pilot prior to becoming a farmer. Tippin himself earned his pilot's license at 15 and began flying professionally before the age of 20. He was studying to become a commercial airline pilot when the industry took a major downturn, which convinced him to return to music. He played the local honky tonk circuit and worked on his songwriting while holding a series of blue-collar day jobs. Unfortunately, his marriage broke up, and with nothing to lose, he finally moved to Nashville in 1986. He landed a job as a staff songwriter at the legendary Acuff-Rose firm, where his compositions were recorded by the likes of Charley Pride, Mark Collie, and David Ball, among others. In 1990, his demo tape landed him a contract with RCA. Tippin's debut album, You've Got to Stand for Something, was released in 1991; its title cut became a Top Ten smash in the wake of the Persian Gulf War, and Tippin was invited along on Bob Hope's USO tour. His second album, 1992's Read Between the Lines, was a million-selling Top Ten smash, producing three Top Ten singles in "I Wouldn't Have It Any Other Way," "My Blue Angel," and his first number one, "There Ain't Nothing Wrong With the Radio." 1993's The Call of the Wild underlined Tippin's penchant for rabble-rousing anthems like "Honky Tonk Superman," the Top Ten "Working Man's Ph.D.," and the Top 20 title cut. The following year's Lookin' Back at Myself was less successful, but 1995's Tool Box returned him to the top of the singles charts with "That's as Close as I'll Get to Loving You." Tippin also remarried that year. When Tippin's follow-up singles failed to duplicate their predecessor's popularity, his relationship with RCA began to fray. They eventually parted ways, and it wasn't until 1998 that Tippin managed to score another deal, this time with Disney subsidiary Lyric Street Records. He co-produced his label debut, What This Country Needs, which was released later that year and returned him to the Top Ten via the single "For You I Will." The follow-up, 2000s People Like Us, became the first Tippin album to make the country Top Five, thanks to the number one smash "Kiss This," a song co-written by Tippin's wife Thea. The Christmas album A December to Remember followed in 2001, and Tippin returned with a proper follow-up, Stars & Stripes, in 2002. The post-September 11 anthem "Where the Stars and Stripes and the Eagle Fly" was a crossover smash, not only reaching number two on the country charts but also climbing into the pop Top 20. An album of trucking songs, In Overdrive, appeared in 2009. ~ Steve Huey, Rovi
Latest Tweets
| | |
| --- | --- |
| 6/21 @ 4:01 AM | TippinAaron - Happy Father's Day everybody! @tomtippin @TheaTippin Ted, Charla https://t.co/sr60indyBT |
| | |
| --- | --- |
| 6/16 @ 3:29 PM | TippinAaron - Thanks to friend Patty Wagstaff, a legend in aviation.  Sarah could not have a better experience in aviation!… https://t.co/yefh1okTg9 |
| | |
| --- | --- |
| 5/27 @ 7:54 AM | TippinAaron - Bottling "Kiss This" cherry wine  today at Stonehaus Winery🍷 @TheaTippin Stonehaus Winery in Crossville TN |
MORE TWEETS
Latest Articles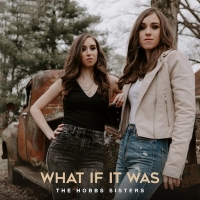 The Hobbs Sisters Release Catchy Song 'What If It Was'
by Sarah Jae Leiber - March 19, 2021
"When we wrote this song, we tried to capture that relatable feeling of running into an ex and wondering if it was right to break up. This is one of our favorite songs we've written and we're so excited for everyone to hear it!" says The Hobbs Sisters....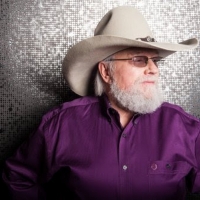 Country Stars Remember Charlie Daniels
by A.A. Cristi - July 06, 2020
The country music community is mourning the loss of the legendary Charlie Daniels. The influential music icon passed away this morning following a hemorrhagic stroke. He was 83....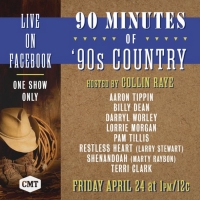 CMT Presents '90 Minutes of '90s Country' Hosted by Collin Raye
by Kaitlin Milligan - April 22, 2020
Multi-platinum selling country artist and 10x 'Male Vocalist of the Year' nominee (ACM and CMA), Collin Raye will host 90 Minutes of '90s Country in partnership with CMT this Friday, April 24....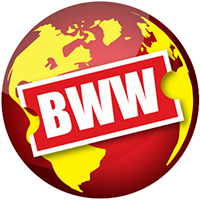 Shenandoah Vows To 'Keep The Music Playing' With Special Facebook Live Concert
by Stephi Wild - March 18, 2020
During a time of national uncertainty, GRAMMY® Award-winning country music group Shenandoah is looking to brighten spirits with a special Facebook Live performance event that will bring music to the masses....

Marty Brown to Guest Host Country Classics TV Show
by Kaitlin Milligan - April 01, 2019
Singer/songwriter Marty Brown kicks off a four-episode guest hosting run on Country Classics TV show today, with new shows set to broadcast on April 8, April 15 and April 22. The weekly half-hour program is filmed at the Willie Nelson & Friends Museum in Nashville and features interviews and music v...

Jason Aldean, Jake Owen, Miranda Lambert To Headline 2019 Country Thunder Alberta
by Kaitlin Milligan - November 23, 2018
While America is celebrating Thanksgiving Day, Canadians are celebrating the announcement of Alberta's Country Thunder 2019 headliners. Canadian Music Hall of Fame member Terri Clark, once again, did the honors with our friends at Entertainment Tonight Canada in revealing the star-studded roster of ...

Country Music Community Reacts to Passing of Roy Clark
by Tori Hartshorn - November 15, 2018
The country music community is mourning the loss of Country Music Hall of Fame and Grand Ole Opry member Roy Clark who passed away this morning following complications of pneumonia. He was 85....

Fremont Street Experience Kicks Off Wrangler National Finals Rodeo with Downtown Hoedown, 12/5
by Tori Hartshorn - October 04, 2018
 Fremont Street Experience invites rodeo fans to saddle up for the return of Wrangler National Finals Rodeo (NFR) Wednesday, Dec. 5 with free live entertainment during the 32nd Annual Downtown Hoedown. Beginning at 4:30 p.m., the five-block entertainment district located in historic downtown Las Veg...

Aaron Tippin Tips Back with New 'Kiss This' Sweet Cherry Wine
by Caryn Robbins - October 26, 2017
Country music star and wine connoisseur Aaron Tippin is back at the vat, concocting yet another specialty adult beverage. Tippin recently announced his latest collaboration with Tennessee-based Stonehaus Winery: Aaron Tippin 'Kiss This' Sweet Cherry Wine, a nod to his #1 hit song....