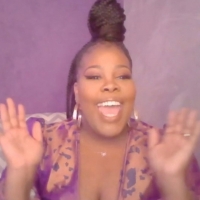 VIDEO: GLEE Cast Tributes Naya Rivera, THE BOYS IN THE BAND Wins, and More at the 2021 GLAAD Awards
April 08, 2021

GLAAD, the world's largest LGBTQ media advocacy organization, tonight hosted a virtual ceremony to announce the award recipients of the 32nd Annual GLAAD Media Awards. GLAAD partnered with Google to e...
---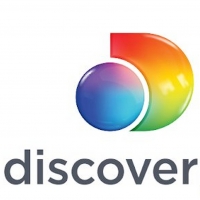 WHEN PHILIP MET MISSY Available to Stream on April 27
April 08, 2021

WHEN PHILIP MET MISSY produced for discovery+ by MAK Pictures. Executive Producers for MAK Pictures are Mark Kadin, Will Ehbrecht and Greg Spring. For discovery+, Pamela Deutsch is Executive Producer....
---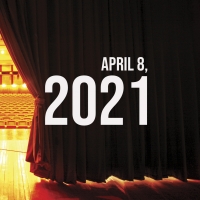 Virtual Theatre Today: Thursday, April 8- with Ali Stroker, The Blackburn Prize, and More!
April 08, 2021

Today (April 8) in live streaming: Ali Stroker visits Backstage Live, 32 Bar Cut with Bradley Gibson and more!
---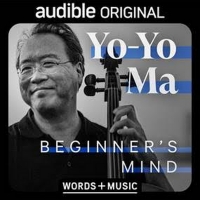 Grammy-Winning Cellist Yo-Yo Ma's Audible Original Premieres Thursday, April 8
April 07, 2021

Hear new excerpts ahead of this week's premiere of the Audible Original Yo-Yo Ma: Beginner's Mind, from Grammy-winning cellist Yo-Yo Ma. In the excerpts Ma touches on themes that are resonant and rele...
---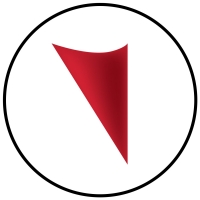 Beck Center for the Arts' Youth Theater Program Presents HONK! JR.
April 07, 2021

Beck Center for the Arts  has announced the virtual production of Honk! JR,  Available for convenient streaming May 20 to May 23, 2021, this adaptation of the beloved fable of The Ugly Duckling focuse...
---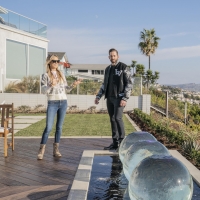 FLIP OR FLOP Returns April 29 to HGTV
April 07, 2021

Fans have plenty of ways to watch more of Tarek and Christina until the new episodes of Flip or Flop return. Past seasons of the series are available to stream on discovery+ and to watch on HGTV GO.
---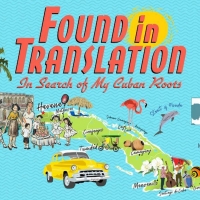 Amas Musical Theatre To Present Virtual Presentation of FOUND IN TRANSLATION Written and Performed by Luis Santeiro
April 07, 2021

Amas Musical Theatre will present a virtual presentation of Found in Translation, a solo musical journey written and performed by Luis Santeiro. It will launch online beginning April 28, 2021 at 7:00p...
---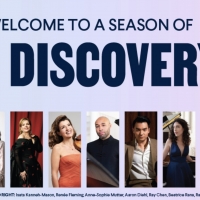 Baltimore Symphony Orchestra Announces 2021-22 Season: A SEASON OF DISCOVERY
April 07, 2021

The Baltimore Symphony Orchestra (BSO) today announces its 2021-22 Season: A Season of Discovery, marking a return to performances for live audiences at the Joseph Meyerhoff Symphony Hall and The Musi...
---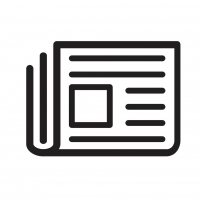 Washington Pavilion Unveils Virtual Field Trip Program
April 06, 2021

The Washington Pavilion has created a new virtual field trip program for educators and parents called Pavilion in the Classroom.
---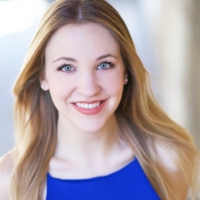 BWW Interview: Cara Scalera Directs ALICE IN WONDERLAND at The Growing Stage
by Marina Kennedy - April 06, 2021

The Growing Stage will present their first Studio Series of the 39th season, ALICE IN WONDERLAND, virtually unlimited streaming April 15th through the 18th. This production is directed and edited by C...
---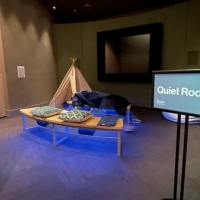 The Museum At Bethel Woods Presents Sensory-Friendly Museum Days
April 06, 2021

Beginning April 10th and occurring on the second Saturday of every month, trained staff and volunteers will be positioned throughout The Museum to engage visitors in sensory explorations, direct them ...
---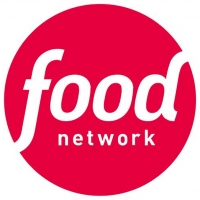 Food Network Strikes New Multi-Year Exclusive Deal With Guy Fieri
April 05, 2021

"Guy Fieri infuses his unmatched energy and passion into every show he makes," said White. "He is truly one-of-a-kind, adored globally for his own love of food and his deep appreciation for the people...
---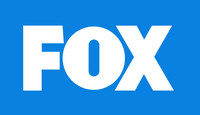 Scoop: Coming Up on a New Episode of PRODIGAL SON on FOX - Tuesday, April 13, 2021
by TV Scoop - April 05, 2021

Find out what's happening on Coming Up on a New Episode of PRODIGAL SON and if it's a new episode, airing on FOX on Tuesday, April 13, 2021!
---
130 Musicals That You Can Stream Now!
by Sarah Jae Leiber - April 04, 2021

Looking for a way to pass the time while at home? BroadwayWorld has made a list of musicals and shows that you can watch from the comfort of your couch! Whether it's Netflix, Hulu, Disney+ or Broadway...
---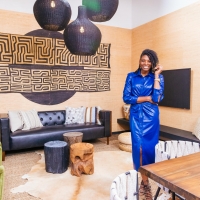 Carmeon Hamilton Wins DESIGN STAR: NEXT GEN
April 01, 2021

"Throughout this competition, I created spaces that were more and more 'me.' I laid it all out on the table here," said Carmeon, as she reflected on the competition midway through the finale episode. ...
---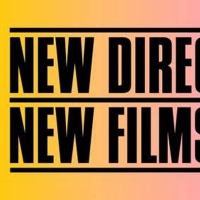 The MoMA & Film at Lincoln Center Announce the Complete Lineup for New Directors/New Films
April 01, 2021

"From intimate, personal tales to political, metaphysical, and spiritual inquiries, the films in the 50th edition of New Directors/New Films embody an inexhaustible curiosity and a fearless desire for...
---
BIPOC Reading Series Festival Announces April Dates
April 01, 2021

NNPN has announced the dates of The BIPOC Reading Series Festival, a collaboration with UC Santa Barbara's LAUNCH PAD, AMPLIFY, and New & Reimagined Work. A beauty shop in purgatory, a small Michigan ...
---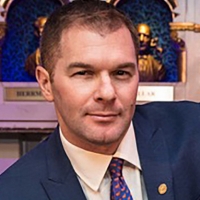 Laguna Playhouse Presents Live Stream Of Magic Castle Mentalist Michael Gutenplan
March 31, 2021

Laguna Playhouse has announced that master magician, mentalist and third generation psychic MICHAEL GUTENPLAN, will present a special family-friendly, virtual magic and mentalism show, LIVE via ZOOM, ...
---
HOME TOWN TAKEOVER Premieres May 2nd on HGTV
March 31, 2021

Home Town Takeover will feature celebrity guests who lend their talents to the town's overhaul. These include: Grammy Award® winning, music megastar Sheryl Crow who will dazzle fans with an intimate m...
---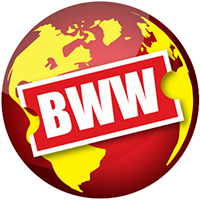 Virginia Stage Company To Stream Marin House Theatre And Roundhouse Theatre's Co-Production Of THE CATASTROPHIST
March 30, 2021

As a part of Virginia Stage Company's hybrid streaming online and in-person Season 42, tickets are now available for Lauren M. Gunderson's The Catastrophist. The show will be available to stream onlin...
---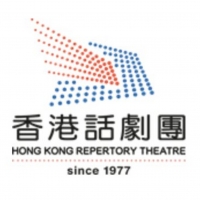 Hong Kong Repertory Theatre Announces 2021-22 Season
March 30, 2021

The Hong Kong Repertory Theatre announces on 29th March the 2021–22 theatre season.
---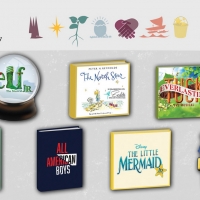 Stages Theatre Company Announces Live In Person 2021/2022 Season
March 29, 2021

Stages Theatre Company has announced its 2021-2022 season, featuring a diverse blend of plays and musicals focusing on friendships, adventures, and discoveries. The Imagine the Journey season's seven-...
---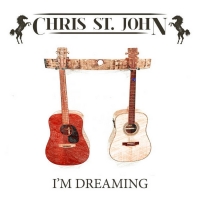 Chris St. John Releases Highly Anticipated Debut Album 'I'm Dreaming'
March 29, 2021

His instantly satisfying first single from the record "I Called You Rose," hit Number #3 on the Euro Indie Music Charts and #8 on the World Indie Music Charts - with a second tune "I'd Send You My Hea...
---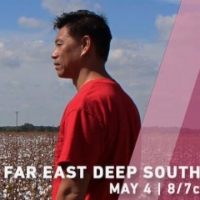 FAR EAST DEEP SOUTH Premieres on WORLD Channel May 4
March 29, 2021

A retired Air Force reservist, Charles was left behind in China as a baby and is reluctant to discuss his family's complicated past with his sons, Baldwin and Edwin.
---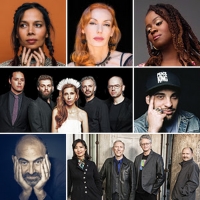 Rhiannon Giddens and Francesco Turrisi, Magos Herrera and Brooklyn Rider & More Announced for VOICES OF HOPE Festival
March 26, 2021

From April 16-30, 2021, Carnegie Hall will present Voices of Hope, an online festival that examines the resilience of artists, exploring works that they felt compelled to create despite—and often beca...
---
Current Shows on DISCOVERY-FAMILY