Latest Articles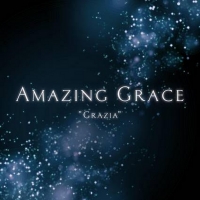 Jonathan Antoine Releases New Single 'Amazing Grace'
by TV News Desk - November 04, 2020
Jonathan Antoine has released the first track from his first ever Christmas album. His stunning version of 'Amazing Grace (Grazia)', available to listen to below, is taken from ChristmasLand, which will be released on 4th December. ...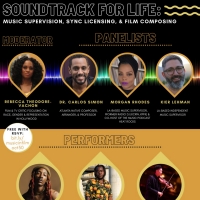 Marco Pavé Releases Working Culture Challenge 'Gold Grind'
by BWW News Desk - September 30, 2020
Marco Pavé has released 'Gold Grind' today, the second video from his upcoming Crossroads EP, out October 30....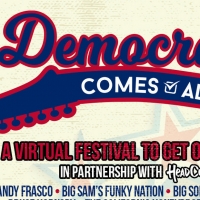 Democracy Comes Alive Announces 50+ Artists For Virtual Music Festival Promoting Participation In Democracy
by BWW News Desk - September 24, 2020
Live For Live Music, in partnership with HeadCount, will present Democracy Comes Alive, a one-day virtual music festival on Saturday, October 3rd aimed at promoting voter participation. ...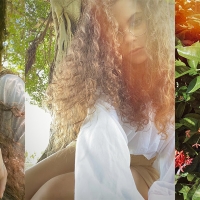 JULIA BHATT Releases Fortuitously Ironic 'Bird Girl'
by TV News Desk - August 28, 2020
"I wrote 'Bird Girl' when I was feeling somewhat displaced, like I could go anywhere and nobody would notice," says genre-jumping indie artist Julia Bhatt about her rhythmic new single. ...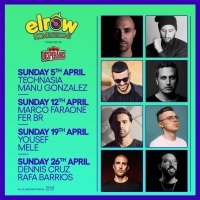 elrow Unveil Full Home Sessions Programme, Featuring Mele, Yousef, Dennis Cruz & More
by TV News Desk - April 02, 2020
As everyone adjusts to this 'new normal', elrow wants to bring the magic directly into the homes of their fans around the world....
Julia Bhatt Announces Tour Dates and Releases 'I'm Cool' Lyric Video
by TV News Desk - March 05, 2020
Genre-jumping indie artist Julia Bhatt turned 18 in January, graduated high school last week and today she announces her first ever tour (acting as support on select dates of Mutlu's The Good Trouble Tour). This announcement arrives in tandem with the release of her psychedelic ode to 90's VHS "I'm ...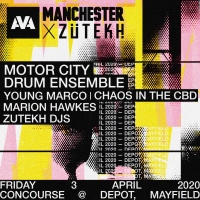 Concourse At Depot Announce AVA x Zutekh, Charlotte De Witte And Mason Collective Shows For Its Final Week
by TV News Desk - March 03, 2020
Concourse At Depot, Mayfield closes down its impressive run of shows with three massive announcements. ...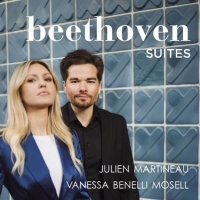 'Beethoven Suites' with Mandolinist Julien Martineau and Pianist Vanessa Benelli Mosell Out March 6
by TV News Desk - February 19, 2020
On March 6, 2020, Naïve Classiques will release Beethoven Suites, an album of works by or inspired by the great composer performed by mandolinist Julien Martineau and pianist Vanessa Benelli Mosell. In this album, his third on naïve, Julien Martineau once again spotlights the mandolin's remarkable r...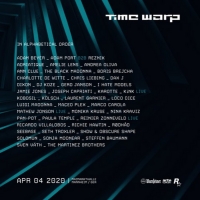 Time Warp Announces Headliners for 2020's Mannheim Edition
by TV News Desk - February 13, 2020
After a completely sold-out series of 25th Anniversary events around North and South America in 2019, Germany's iconic Time Warp festival returns to its spiritual home, Mannheim for its 26th year, with 19 hours of music spread across seven floors kicking off on 4th April and featuring both red hot y...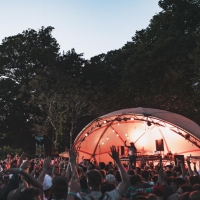 Gottwood Announce First Wave Of Acts For 2020 Including Nicholas Lutz, Helena Hauff, & More!
by TV News Desk - January 30, 2020
After celebrating its critically acclaimed 10 year anniversary in 2019, Gottwood returns to the beloved forest it calls home for another glorious party....