Latest Articles
Wide Open Music Publishing Announces Songwriter and Staff Additions
by TV News Desk - July 20, 2021
"Jessie started out as our intern in 2019 and has been an amazing addition to the team, so we're excited to bring her on full-time," adds Goodvin. "I love her passion for this industry and that she's not afraid to go after what she wants."...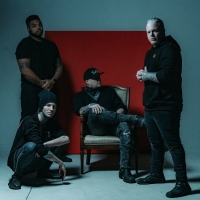 Saul Share 'Looking to Fight' Video
by TV News Desk - July 20, 2021
Loudwire praised the band for crafting 'punchy anthems with immediate sing-along choruses.' Elsewhere, Cryptic Rock called Rise As Equals 'a more than solid debut from a band whose name you need to know.' Flying Fiddlesticks labeled it 'a stab at the heart of mediocrity that rises above the tide of ...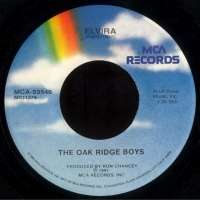 The Oak Ridge Boys Celebrate The 40th Anniversary of 'Elvira'
by Sarah Jae Leiber - March 17, 2021
"The first time we performed 'Elvira' in front of an audience was at an afternoon rehearsal for The Tonight Show. We were not set to perform it on the show that night, but we had just recorded it and decided to sing it for a soundcheck," shares Duane Allen....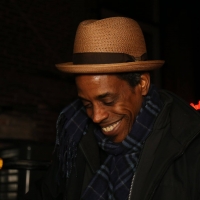 Lafayette Gilchrist Celebrates 'NOW' With Year-End Solo Livestream Concert
by Stephi Wild - December 24, 2020
On Monday, December 28 at 7 p.m. EST, Baltimore-based pianist, composer and bandleader Lafayette Gilchrist will perform a livestream solo piano concert presented by An Die Musik in Baltimore.  ...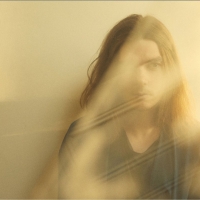 Dominic Simper (Tame Impala) as bambi Releases 'unfolding'
by Stephi Wild - August 21, 2020
Following endless odysseys as touring member of Tame Impala, bambi aka Dominic Simper announces the release of his debut solo EP unfolding....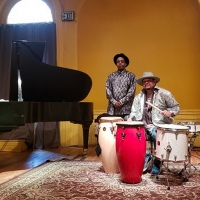 Lafayette Gilchrist & Kevin Pinder Launch New Virtual Series A PERCUSSION DISCUSSION
by Chloe Rabinowitz - June 26, 2020
Pianist/composer Lafayette Gilchrist and percussionist Kevin Pinder will launch A Percussion Discussion, a new online series, beginning Monday, June 29. The livestream will take place at 7 p.m. EDT from An Die Musik in Baltimore....