Latest Articles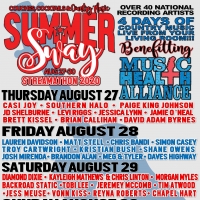 Country Sway's Summer Sway Streamathon Launches This Week
by TV News Desk - August 24, 2020
This week kicks off the epic 4-day Country Sway Summer Sway Streamathon, featuring over 40 different artist performances from Thursday, August 27 through Sunday, August 30!...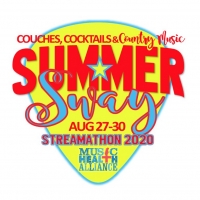 Country Sway Announces Summer Sway Streamathon 2020
by TV News Desk - July 30, 2020
Get ready for Couches, Cocktails & Country Music during Country Sway's Summer Sway Streamathon, August 27 - 30!...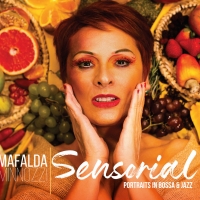 Mafalda Minnozzi 'Sensorial - Portraits In Bossa & Jazz' Out Now
by BWW News Desk - July 20, 2020
The always expressive vocalist Mafalda Minnozzi had released a new album! Aptly titled Sensorial - Portraits in Bossa & Jazz, this dynamic new album showcases the charismatic Italian singer at her best as she explores the Bossa Nova songbook through her individualistic lens....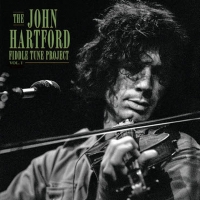 The John Hartford Fiddle Tune Project, Volume 1 Available Everywhere June 26
by BWW News Desk - April 15, 2020
John Hartford's nimble, whit-fueled songs have long been a focal point of the bluegrass and newgrass canon and Hartford's musicianship, on both the banjo and fiddle, has now been doted over for generations, but until recently, little has been known about his late-in-life, academic approach to fiddle...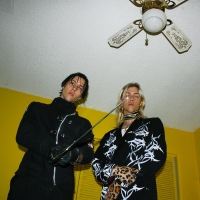 The Garden Share Video for 'Clench to Stay Awake'
by TV News Desk - April 02, 2020
Southern California twin duo, The Garden, share the video for "Clench to Stay Awake" off their recently release fourth studio album Kiss My Super Bowl Ring. The album debuted #1 on the Alternative New Artists Albums Chart, and #6 on the Top New Artists Albums Chart. ...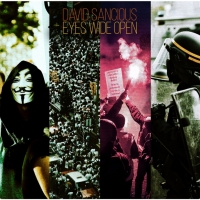 David Sancious New Album EYES WIDE OPEN Now Available
by TV News Desk - March 11, 2020
World-renowned performing and recording artist David Sancious, was an original member of Bruce Springsteen's E Street Band. He has toured and recorded with greats Peter Gabriel, Sting, Eric Clapton, Jeff Beck, Santana, Seal and an expansive list of A-level musicians. Sancious also wrote, produced an...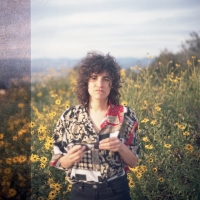 Listen to Karima Francis' New Single 'Shelf Life'
by TV News Desk - December 11, 2019
Karima Francis is a critically acclaimed musician and songwriter hailing from the illuminated seaside resort of Blackpool. Known for her ability to blend haunting melodies with honest lyrics and an alluring ambiance, Francis creates entirely captivating music, oozing with emotion and rooted in senti...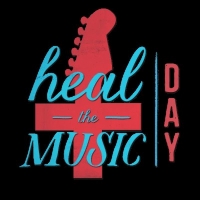 'Heal The Music Day' Raises More Than $400,000 For Music Health Alliance
by TV News Desk - November 19, 2019
Led by multi-platinum entertainer Dierks Bentley, 2019's 3rd annual a?oeHeal The Music Daya?? raised over $400,000 for Music Health Alliance (MHA). Entirely funded through grants and individual and corporate donations, a?oeHeal The Music Daya?? highlights the music community's efforts to provide fin...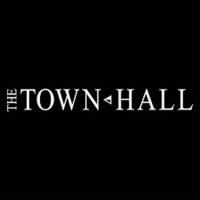 The Town Hall Creates Entertainment Award Named After Cultural Icon Lena Horne
by TV News Desk - November 13, 2019
The Town Hall today announced the inaugural Lena Horne Prize for Artists Creating Social Impact, the first major entertainment award to be named after a woman of color, honoring excellence at the intersection of arts and activism. The award, named after the celebrated actress, singer and activist Le...

Atlas Maior Announces New Album 'Riptide'
by TV News Desk - April 19, 2019
Atlas Maior is thrilled to announce the release of their new full-length album Riptide, out May 3, 2019, and will celebrate the release with a hometown performance at Stay Gold on May 24, 2019. Riptide represents the group's most dynamic and intricate effort to-date as the eleven song album traverse...

ASCAP 'I Create Music' Expo Adds Oscar-Winning 'Shallow' Co-Writer
by TV News Desk - March 11, 2019
ASCAP has added leading music creators from the pop, country, EDM, Latin, hip-hop and video game music worlds to its 2019 'I Create Music' EXPO lineup. On the heels of his Oscar win for Best Original Song, 'Shallow' co-writer Anthony Rossomando will look back on his two-decade journey to co-penning ...