| | |
| --- | --- |
| BIO: Vance Gilbert is an American folk singer/songwriter. He started out as a jazz singer, then switched to folk music, performing on the open mike circuit in Boston. His career took off when he toured with Shawn Colvin. Wikipedia Albums: Shaking Off Gravity, One Thru Fourteen, Somerville Live, Fugitives, Up On Rockfield | |
Latest Tweets
| | |
| --- | --- |
| 10/16 @ 6:14 AM | vancegilbert - The Turkish president has said"When we look at Mr. Trump's Twitter statements, we find ourselves in a situation whe… https://t.co/51R6A2xIpr |
| | |
| --- | --- |
| 10/16 @ 5:08 AM | vancegilbert - (aide): "President Booker! The launch codes are stolen, riots in Peoria and Colorado Springs, a meteor is headed fo… https://t.co/FcC46iT3lx |
| | |
| --- | --- |
| 10/14 @ 9:30 AM | vancegilbert - Watching "The Mummy". Boris Karloff be all woke. Suddenly I blurt out "damn, that brother gonna need some Visine...… https://t.co/HPYE61hCyJ |
MORE TWEETS
Latest Articles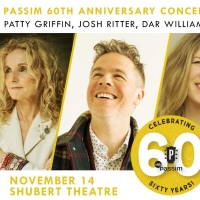 Patty Griffin, Josh Ritter and Dar Williams to Celebrate the 60th Anniversary of Passim
by TV News Desk - September 03, 2019
Grammy-award winner Patty Griffin will join Josh Ritter, Dar Williams, and special guests to celebrate the 60th anniversary of Passim with a benefit concert at the Boch Center Shubert Theatre on Thursday, November 14, 2019. Tickets go on sale September 6th at 10:00 AM at www.passim.org, at the Boch ... (
more...
)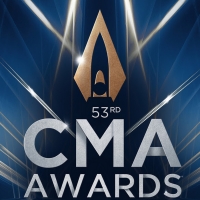 Maren Morris Tops List of Nominees for the CMA AWARDS - See Full List!
by TV News Desk - August 28, 2019
The Country Music Association has announced the final nominees for a?oeThe 53rd Annual CMA Awards,a?? as Maren Morris tops the list of finalists with six nominations. Brothers Osborne receives four nominations, the second most nominations this year, while 11 garner three nominations eacha?"Dierks Be... (
more...
)

Schimmel Center at Pace University Presents The First Annual Crossing Bridges Music Fest
by BWW News Desk - April 02, 2019
Schimmel Center at Pace University presents the first annual Crossing Bridges Music Fest, with performances on Friday, May 10 at 7:30pm and Saturday, May 11 7:30pm. In its inaugural year, this weekend-long festival celebrates the best of traditional and modern Americana with a lineup of performers r... (
more...
)

Folk Alliance International Announces 2019 Official Showcase Artists
by BWW News Desk - October 02, 2018
Folk Alliance International (FAI) is proud to announce the 2019 Official Showcase artists* representing 23 countries (*confirmed to date and subject to change) for the 31st annual conference taking place February 13-17, 2019, at Fairmont The Queen Elizabeth in Montréal, Québec, Canada.... (
more...
)