Latest Articles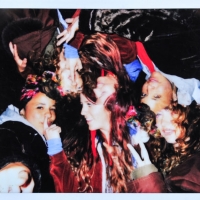 Rainbow Girls Share 'Doesn't Make Any Sense' from 'Rolling Dumpster Fire' EP
by Michael Major - November 22, 2021
Bay Area trio Rainbow Girls are set to release a long-awaited EP of all-new original songs called Rolling Dumpster Fire. Witty, heartfelt, sometimes sarcastic, and always honest, the 5-song set acknowledges the common sadness and stress we all are experiencing in one form or another right now. Liste...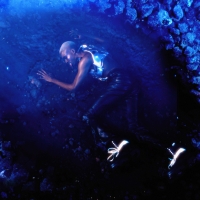 Sam Austins Taps Caspr for 'Mind On Drugs' Remix
by Michael Major - November 19, 2021
Sam Austins stays prolific post-release of HOMELESS STAR, a coming of age project and an ode to Detroit youth. He quickly followed with the official visual to "DRIFTING AWAY," a stand-out track that touches on acceptance of the unknown. Now, he has teamed up with Caspr for a remix of "MIND ON DRUGS....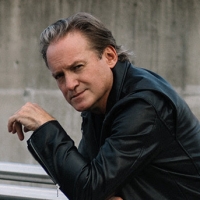 VIDEO: AEON STATION Share 'Faded' Music Video Featuring Kevin Whelan
by Michael Major - November 16, 2021
AEON STATION, Kevin Whelan (one of the main songwriters of iconic indie rock band The Wrens) has offered a third glimpse into the musical world he has created with new single and video "Fade." Directed by Laurent Briet (The Strokes "Taken for a Fool", Beyoncé "1+1"), the dazzling video follows a wom...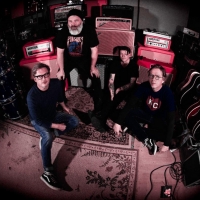 VIDEO: Shiner Releases 'In the End' Music Video
by Michael Major - November 16, 2021
Kansas City's Shiner have also announced a U.S tour which kicks off on in Grand Rapids, MI on December 7 and continues on into 2022 concluding in Tolono, IL on March 12. Along the way the band will make stops in Chicago, Los Angeles and Brooklyn, among many other cities. Check out the full list of t...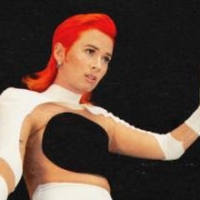 VIDEO: BROODS Releases New Single 'Heartbreak'
by Michael Major - November 09, 2021
Beloved sibling duo BROODS (Georgia and Caleb Nott) have released their new single and video for "Heartbreak" and officially revealed the details for their forthcoming studio album, Space Island. Producers on the album include Leroy Clampitt (Justin Bieber, Madison Beer, Ashe, FLETCHER) and Stint (M...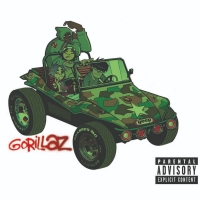 Gorillaz to Release 20th Anniversary Reissue of Debut Album
by Michael Major - November 04, 2021
Gorillaz (20th Anniversary Super Deluxe Vinyl Boxset) collects together the previously unknown 27-page DMC dossier of leaked documents, memos, faxes and some early Jamie Hewlett drawings (assumed lost in a fire), complete with an 8-disc vinyl set, for a very special super deluxe vinyl boxset of the ...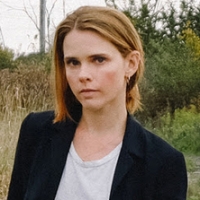 Cassandra Jenkins Releases New 'American Spirits' Single
by Michael Major - November 03, 2021
In anticipation of her album (An Overview on) An Overview on Phenomenal Nature, Cassandra Jenkins has just released a new track, "American Spirits." Set amidst this collection of alternative tracks and outtakes, "American Spirits" stands out for being a completely new track. Listen to the new single...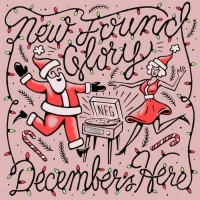 New Found Glory Announces 'December's Here' Christmas Album
by Michael Major - November 03, 2021
Pop punk legends New Found Glory have today announced their new holiday album, December's Here, out December 3rd via Hopeless Records. The band is hoping to help fans get into the holiday spirit with eleven original songs, including new single and music video "Somber Christmas," which is out now. Wa...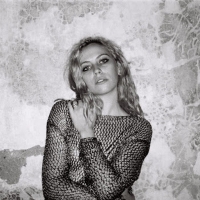 VIDEO: Zilched Shares New Music Video for 'A Valentine'
by Michael Major - October 26, 2021
Detroit's grunge-pop singer-songwriter Zilched (Chloë Drallos) shares her newest single and video, "A Valentine." It's the first half of a special two song release, serving as the A-side to her fuzzed out take on the Stevie Nicks classic "Stand Back." Watch the new music video now! Plus, check out Z...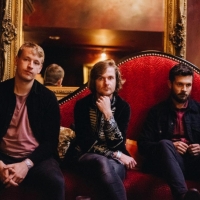 Rowan Shares 'Youth and Youthhood' Single
by Michael Major - October 20, 2021
Rising Cork trio Rowan are sharing their new single 'Youth And Youthhood.' The new cut follows on from the band's recently released EP Everybody Talks, which shot the band on to the scene in their native Ireland and beyond. Watch the new music video for the single now!...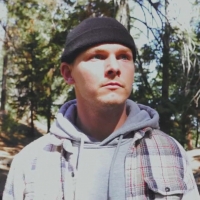 VIDEO: Watch Brandon Hudson in Watershed Band's 'Captain John' Music Video
by Michael Major - October 19, 2021
Brandon Hudson directed, edited, and dancing in the video. He was seen on Broadway in Hamilton and Head Over Heels. He also appeared as Randy in Dolly Parton's "Christmas on the Square" on Netflix, The Prom on Netflix, and Hacks on HBO. Watch the new music video now!...