Latest Articles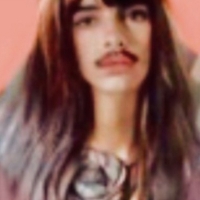 Teri Gender Bender Shares 'THE SLOW LEAN'
by Michael Major - December 02, 2022
Teri Gender Benders new single embodies the feeling of female empowerment and liberation in sound and lyrics. "THE SLOW LEAN" follows the recent singles "LET'S BEGIN" and "GIVE ME, GIVE ME (feat. Omar Rodríguez-López)" , which are both available now. The singles come right after the release of her l...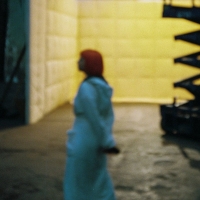 Amelia Moore Shares '…in other ways' Live EP
by Michael Major - December 02, 2022
The new EP features reimagined versions of five of her original songs, performed live with a variety of instrumentation that spotlights her artistic range. Moore debuted her new takes on the songs in a series of live performance videos. The collection kicks off with an electric guitar version of Moo...
SABATON Announces Collectible 'Xmas Truce' Popup Vinyl
by Michael Major - December 01, 2022
SABATON are unveiling their brand new Christmas Truce Popup vinyl to ring in the festive season. Now available for preorder, this collectible popup vinyl pays tribute to the band's popular track 'Christmas Truce' from the album The War To End All Wars. The vinyl features 3 variations of the song, in...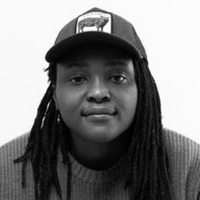 Joy Oladokun Contributes New Song 'Power' to LOUDMOUTH End Credits
by Michael Major - November 30, 2022
The song notably serves as the end credits theme for the documentary LOUDMOUTH about the life and battles of Reverend Al Sharpton. The film opens in theaters nationwide on December 9 and premieres on Amazon and Apple TV January 13, 2023. It was directed by Josh Alexander and executive produced by EG...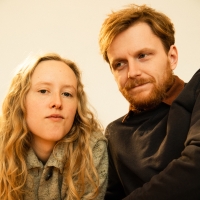 Bad Bad Hats Announces 10th Anniversary 'It Hurts' EP Vinyl Reissue
by Michael Major - November 30, 2022
Indie rock group Bad Bad Hats celebrates a decade of free-wheeling indie rock antics with the It Hurts EP (10th Anniversary Edition). The new collection features the special remastered version of their debut It Hurts EP + demos of all 5 songs and marks the first time the debut EP will be available o...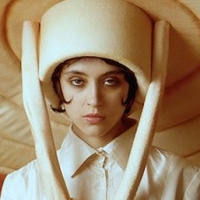 VIDEO: France's Pomme Releases Video for 'Very Bad'
by Michael Major - November 30, 2022
Pomme - Claire Pommet's artist name - the unique French singer-songwriter shares the self-directed music video for her english language track "Very Bad" here, in advance of her first ever Los Angeles and New York (sold out) shows. Pomme gained exposure thanks to her deeply mature and sensitive lyric...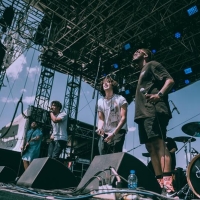 poptropicaslutz! & Magnolia Park Collab On New Single 'catastrophe'
by Michael Major - November 29, 2022
poptropicaslutz!, share a new single titled "catastrophe" with Epitaph labelmates Magnolia Park. Produced by Lucky West (DREAMERS, Weathers) and Morgoth (Polyphia, JuiceWrld), the Gen-Z musicians come together for an intersection of hyper-pop and easy-core, supported by a shared pop sensibility....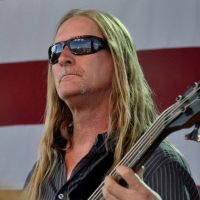 Music Industry Veteran Kevin Kraybill Dies At 58
by Chloe Rabinowitz - November 28, 2022
Kevin Kraybill, veteran musician and president of 13 Music Ltd, died Sunday morning at age 58, due to a heart attack in Albuquerque, New Mexico....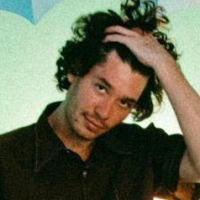 ELI SMART Releases 'Aloha Soul' EP
by Michael Major - November 25, 2022
Rising singer-songwriter Eli Smart has released his new EP, Aloha Soul. Hailing from the Hawaiian island of Kauai, he was raised by a family of musicians and grew up on a diet of soul legends such as Gladys Knight, Jimi Hendrix, Prince and The Beatles. Smart moved to Liverpool in his late teens and ...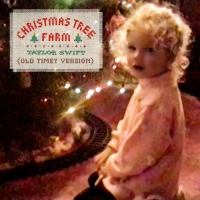 Taylor Swift Releases 'Christmas Tree Farm (Old Timey Version)' on All Streaming Platforms
by Michael Major - November 23, 2022
Taylor Swift has released the 'Old Timey Version' of her holiday single 'Christmas Tree Farm' to all streaming platforms. The track was previously only available on Amazon Music. Swift recently released her new album 'Midnights,' which features the hit track 'Anti-Hero.' Listen to the new remix now!...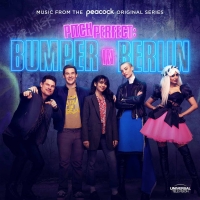 PITCH PERFECT: BUMPER IN BERLIN Soundtrack Out Today
by Michael Major - November 23, 2022
UMe releases Pitch Perfect: Bumper in Berlin (Music From The Peacock Original Series) digitally. Its 16 tracks serve as the perfect digital audio companion to Pitch Perfect: Bumper in Berlin, the new original six-episode Peacock series starring Adam Devine, Sarah Hyland, Flula Borg, Jameela Jamil, a...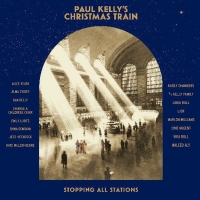 Australian Troubadour Paul Kelly Adds 'Maybe This Christmas' to the Digital Release of 'Christmas Train'
by Michael Major - November 22, 2022
As an added bonus to the digital version only of his recently released PAUL KELLY'S CHRISTMAS TRAIN which was also released on vinyl and CD, his new interpretation retains the festiveness that the original carried and augments it with gorgeous harmonies from Melbourne musician and one half of celebr...