Latest Articles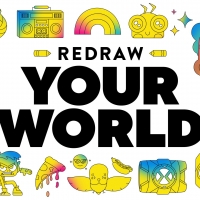 WarnerMedia Expands Kids & Family Offerings on Cartoon Network and HBO Max Under New Tagline 'Redraw Your World'
by TV News Desk - February 17, 2021
"After 100 years of creating some of the world's most beloved IP, today we're at the beginning of our new story, with the history, corporate unity and modern approach to be the industry leader our heritage deserves," said Tom Ascheim, President of Warner Bros. Global Kids, Young Adults and Classics....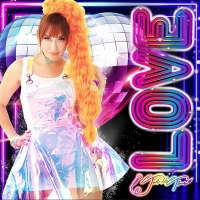 Twinkle Releases 'Love' in English and Spanish
by TV News Desk - February 03, 2021
With a message that's perfect for Valentine's Day, Twinkle's performance of this catchy pop anthem is a tip-of-the-hat to her roots as a member of the popular '00s girl band, Nobody's Angel. ...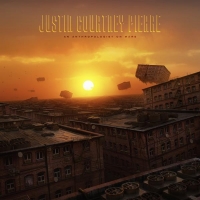 Justin Courtney Pierre Announces 'An Anthropologist On Mars'
by TV News Desk - January 21, 2021
After many failed attempts of trying to craft the perfect press release to announce the upcoming EP from Justin Courtney Pierre, there comes a time when one must admit defeat....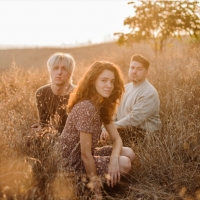 Folk-Pop Trio WILD's Debut LP 'Goin' Back' Out Now
by TV News Desk - January 15, 2021
Today, indie-folk-pop trio WILD released their highly anticipated debut full-length record, Goin' Back. ...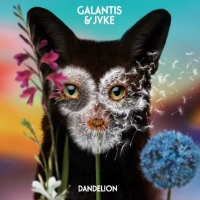 Galantis & JVKE Team Up on 'Dandelion'
by TV News Desk - January 08, 2021
Internationally-acclaimed collaborative project Galantis has teamed up with viral sensation JVKE for new single "Dandelion" – available now via Big Beat Records....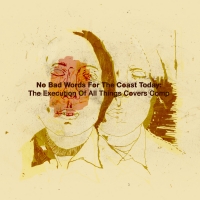 Sad13 Covers Rilo Kiley's 'Paint's Peeling'
by TV News Desk - October 02, 2020
Today, Sad13 released their cover of Rilo Kiley's 'Paint's Peeling,' as part of No Bad Words For The Coast Today: The Execution Of All Things Covers Comp, out November 6th. ...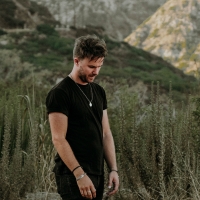 Johnny Ashby Releases New EP, IN BLOOM
by BWW News Desk - August 21, 2020
Johnny Ashby has released a new EP! Entitled In Bloom, the EP highlights Ashby's infectious Americana tinged sound, featuring radio-ready anthems with lyrics that speak of finding connection, new beginnings and coming together....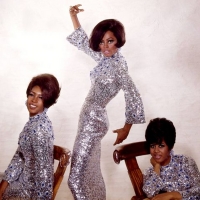 BWW Exclusive: THE 101 GREATEST MOTOWN SONGS OF ALL TIME - with Stevie Wonder, Diana Ross, Marvin Gaye, the Jackson 5 & More
by Peter Nason - June 11, 2020
BWW Reviewer Peter Nason chooses the 101 greatest Motown songs from 1960-1994. See if your favorite songs or artists made the list!...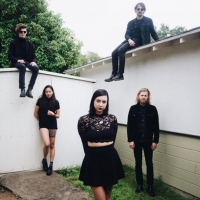 The Blues And Greys to Share New Single 'Mayday'
by TV News Desk - May 19, 2020
Today Santa Barbara-based band have shared their new single 'Mayday' with PopMatters. 'Mayday' can be ordred at Bandcamp and will be available on Wednesday on all digital streaming services to add to your favorite playlists....
Julia Bhatt Announces Tour Dates and Releases 'I'm Cool' Lyric Video
by TV News Desk - March 05, 2020
Genre-jumping indie artist Julia Bhatt turned 18 in January, graduated high school last week and today she announces her first ever tour (acting as support on select dates of Mutlu's The Good Trouble Tour). This announcement arrives in tandem with the release of her psychedelic ode to 90's VHS "I'm ...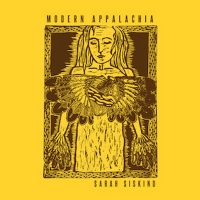 Sarah Siskind's Long-Awaited Ninth Album, 'Modern Appalachia', Out April 17
by TV News Desk - March 02, 2020
Critically acclaimed North Carolina-based singer/songwriter Sarah Siskind will release Modern Appalachia, her first full-length album in nine years, on April 17. The video for the album's first single, "In The Mountains," debuts today....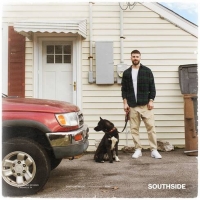 Sam Hunt Announces SOUTHSIDE Album and Tour
by TV News Desk - February 05, 2020
Multi-Platinum-selling country star Sam Hunt announces his eagerly-awaited sophomore album SOUTHSIDE, releasing April 3 on MCA Nashville. The album will feature his current Top 5-and-climbing radio hit "Kinfolks," the introspective ballad "Sinning With You," and more from the award-winning artist. S...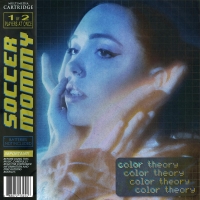 Soccer Mommy Announces Sophomore Album & Shares Lead Single
by TV News Desk - January 14, 2020
Today Soccer Mommy—twenty-two year-old Sophie Allison—announces her triumphant sophomore album, color theory. Confronting the ongoing mental health and familial trials that have plagued Allison since pre-pubescence, color theory explores three central themes: blue, representing sadness and depressio...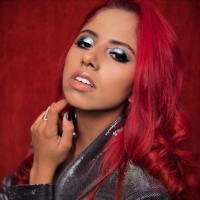 Shenna Shares New 'For The Holidays' Video
by TV News Desk - December 18, 2019
Today, pop-artist Shenna shared an acoustic rendition of her original Christmas single 'For The Holidays.' The video was premiered with Madness To Creation to close out the end of Shenna's busy year....