Latest Articles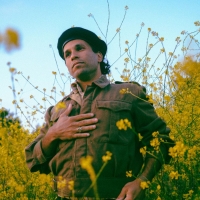 Pachyman Releases New Single & Super 8 Video 'El Benson'
by TV News Desk - June 15, 2021
Pachyman will play a hometown record release show at LA's Zebulon on August 13. He will make his NYC debut opening for four Black Pumas shows at Brooklyn Steel on September 13, 14, 15 and 16....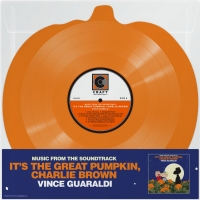 'It's the Great Pumpkin, Charlie Brown' Soundtrack Set for Pumpkin-Shaped Vinyl Release
by TV News Desk - June 15, 2021
By the time that Vince Guaraldi entered the studio to score It's the Great Pumpkin, Charlie Brown, he was well into a highly successful creative partnership with Lee Mendelson and the PEANUTS franchise....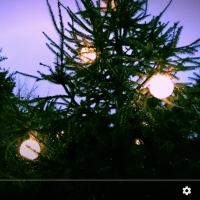 Plankton Wat Shares New Video for 'Nightfall'
by Sarah Jae Leiber - May 05, 2021
From acclaimed albums with heavy-psych mainstays Eternal Tapestry to his prolific solo excursions, Mahood's work has always been defined by his restless exploratory spirit and reverence for the environment....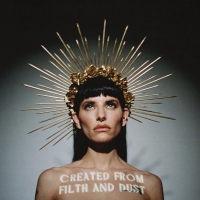 LILITH CZAR Releases Debut Album 'Created From Filth And Dust'
by Sarah Jae Leiber - April 23, 2021
Created from Filth and Dust, the debut album from Lilith Czar, is an evocative invitation into her bold new world. It's aggressive music with warm accessibility; huge hooks with driving hard rock—the new larger-than-life icon channels the fierce combativeness of Fiona Apple and Stevie Nicks' seducti...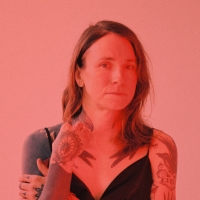 Laura Jane Grace Shares New Music Video For 'SuperNatural Possession'
by Sarah Jae Leiber - April 13, 2021
A colorful and kaleidoscopic visual complimenting the pop-rock, almost Joan Jett-like stomp of the track, "SuperNatural Possession" was created by Network 77's Rachel Lichtman....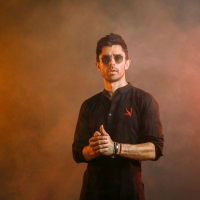 KSHMR Drops Official Music Video For 'The World We Left Behind'
by Sarah Jae Leiber - April 06, 2021
Filmed in India and paying homage to KSHMR's roots, the music video for "The World We Left Behind" follows a story of a young boy who loses his mother unexpectedly and sets out on a journey across the universe to find answers....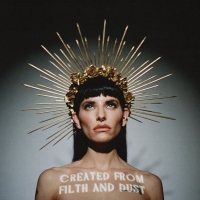 LILITH CZAR Debuts Single/Music Video 'Lola'
by Sarah Jae Leiber - April 01, 2021
"I wrote 'Lola' in Nashville right after being on the road for a couple months. The come down from touring is hardly something you can explain. You just feel misplaced and uneasy," Lilith recalls....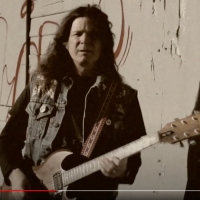 Plankton Wat Shares Video for 'Ruins'
by Sarah Jae Leiber - April 01, 2021
As Plankton Wat, his expressionist compositions exude a supernatural grace and patience, reflecting the resplendent beauty and mythical energy of the West Coast's wild places....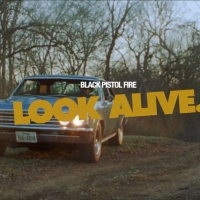 Black Pistol Fire Share Official Music Video For First Single 'Look Alive'
by Sarah Jae Leiber - March 16, 2021
Directed by collaborator Pooneh Ghana and shot on location in Austin, TX, the song "Look Alive" centers around a vintage car named "Psycho 69" and likewise the video revolves around the main character fantasizing leaving behind everything they have ever known in the pursuit of the dark unknown....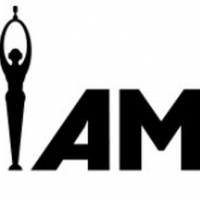 Podcast Academy Unveils Nominees for Inaugural Awards for Excellence in Audio
by Sarah Jae Leiber - March 04, 2021
The ceremony will be streamed LIVE on YouTube, Twitch and other platforms on Sunday, May 16, 2021 from Los Angeles, CA at 5PM PT/8PM ET, with a pre-show starting at 4:30PM PT/7:30PM ET. ...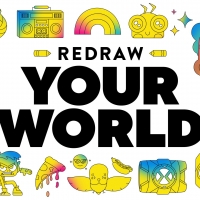 WarnerMedia Expands Kids & Family Offerings on Cartoon Network and HBO Max Under New Tagline 'Redraw Your World'
by Sarah Jae Leiber - February 17, 2021
"After 100 years of creating some of the world's most beloved IP, today we're at the beginning of our new story, with the history, corporate unity and modern approach to be the industry leader our heritage deserves," said Tom Ascheim, President of Warner Bros. Global Kids, Young Adults and Classics....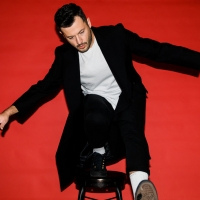 SYML to Share New EP 'DIM' Apr. 16
by Sarah Jae Leiber - February 03, 2021
DIM finds SYML working for the first time with an outside producer, Paul Meany (Twenty One Pilots), with additional mixing support from Joe Visciano (SZA, Earl Sweatshirt)....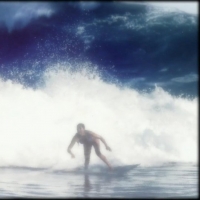 Badlands Debuts Empowering 'Southbound Call' Single
by Sarah Jae Leiber - January 21, 2021
Swedish producer/composer/sound designer Catharina Jaunviksna, a.k.a Badlands, just shared a shimmering new single & video for "Southbound Call," officially announcing the upcoming album Djinn coming out March 5 via RITE....