BIO:

Steven Wilson (born Steven John Wilson on November 3, 1967, in Hemel Hempstead, Hertfordshire, England) is a self-taught guitarist, producer, audio engineer, bass guitar and keyboard player (among other musical instruments). He is perhaps best known as the lead guitarist/singer and songwriter for progressive rock band Porcupine Tree, but his projects are numerous, including collaborations with Israeli superstar Aviv Geffen, Blackfield, long-running partnership with Tim Bowness, No-Man, and teaming up with Dirk Serries, Continuum, as well as his own solo projects Bass Communion and Incredible Expanding Mindfuck, and the albums Insurgentes and Grace for Drowning under his own name. In addition to his prolific musical output, he has also undertaken production work with such high-profile artists as Opeth, Dream Theater, Jim Matheos of Fates Warning, Anathema, Orphaned Land, Marillion, Fish, Yoko Ono, and friend Robert Fripp. He is also part way through remixing the back catalogue of King Crimson into surround sound and new stereo mixes. Currently, he is planning to record a collaborative album with Opeth's singer, guitarist and composer Mikael Åkerfeldt, called Storm Corrosion. Wilson, also known for the high production quality of his music, employs synthesizers and programmed music along with live instruments to create a unique atmosphere for each song he works on, including otherwise-simple pop tunes.
Latest Tweets
| | |
| --- | --- |
| 5/26 @ 9:00 AM | StevenWilsonHQ - Find out about the 'evil' major seventh chords on Harridan and much more with my @PorcupineTree 'Gear Talk' video,… https://t.co/Bargu1hn0O |
| | |
| --- | --- |
| 5/20 @ 1:08 AM | |
| | |
| --- | --- |
| 5/18 @ 9:16 AM | StevenWilsonHQ - I joined @shaunwkeaveny on his excellent The Line-Up podcast, where I was tasked to choose my dream festival line-u… https://t.co/ER2FZqbwFy |
MORE TWEETS
Latest Articles
Find Out Who Won at the 2022 GRAMMY Awards - All the Winners!
by Michael Major - April 21, 2022
The 64th Annual GRAMMY Awards featured a tribute to Stephen Sondheim, a win for Barlow and Bear's 'Unofficial Bridgerton Musical,' Lady Gaga and Tony Bennett for their 'Love For Sale' Cole Porter duets album, Olivia Rodrigo, and more. Check out the full list of winners now!...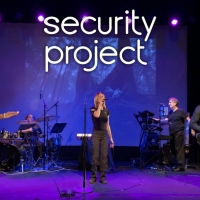 The Security Project Plays The Timeless Music of Peter Gabriel Re-Envisioned On 'Expect The Unexpected' Tour
by Michael Major - April 18, 2022
Rounding out the band from Shriekback and Sky Cries Mary is Michael Cozzi on guitar and co-founder of Gig Performer David Jameson on keyboards and Eigenharp. The addition of Happy Rhodes, with her 4-octave vocal range, fulfills the band's promise of re-envisioning the music of Peter Gabriel....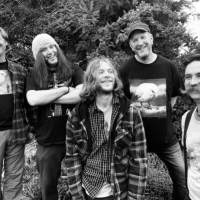 RED HOT SHAME to Release New Album, My Satellite
by Marissa Tomeo - April 01, 2022
RED HOT SHAME is the brainchild of singer-songwriter Xeff Scolari and his fluctuating lineup of Northern California based musical partners in crime. For the new RED HOT SHAME album MY SATELLITE, available April 15, 2022, Xeff Scolari recorded with frequent collaborators Steven Pitsenbarger (vocals, ...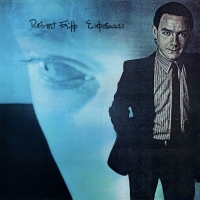 Robert Fripp Announces 'Exposures' 32-Disc Box Set
by Michael Major - March 30, 2022
The 32-disc boxed set of Robert Fripp in the studio and in concert 1977-1983. The set will feature many previously unreleased tracks, outtakes and rarities as well as numbers tracks becoming on CD for the first time. The largest in the series, "Exposures" is the ninth boxset release collecting King ...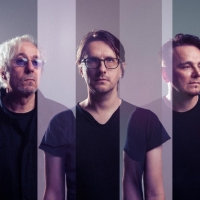 Porcupine Tree Announce First Tour in 12 Years Ahead of New Album
by Michael Major - March 08, 2022
The legendary group's first tour since October 2010 in support of their latest album CLOSURE/CONTINUATION, will kick off September 10 at Toronto Ontario's Meridian Hall, followed by concerts in Montreal, QC; Boston, MA; New York, NY; Philadelphia, PA; Washington, DC; and more. Listen to their new al...