| | |
| --- | --- |
| BIO: Stephen Glenn "Steve" Martin is an American actor, comedian, musician, author, playwright, and producer. Martin came to public notice as a writer for the Smothers Brothers Comedy Hour, and later became a frequent guest on The Tonight Show | |
Latest Tweets
| | |
| --- | --- |
| 5/7 @ 12:08 PM | SteveMartinToGo - My latest photograph is so good I've been asked by professionals not to share it. |
| | |
| --- | --- |
| 5/5 @ 10:46 AM | |
| | |
| --- | --- |
| 5/4 @ 1:30 PM | SteveMartinToGo - It seems that every photo I take is somehow a masterpiece. https://t.co/KiPU7QtHam |
MORE TWEETS
Latest Articles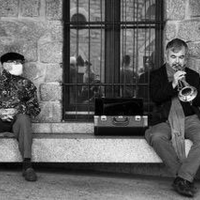 Jazz Journalists Association Announces 2021 Jazz Awards Winners
by BWW News Desk - May 07, 2021
As trending in the greater jazz community, creative women earned significant recognition: Composer-orchestra leader Maria Schneider, whose album Data Lords (ArtistShare) is Record of the Year, and drummer-producer educator Terri Lyne Carrington, Jazz Musician of the Year, won multiple awards. Women ...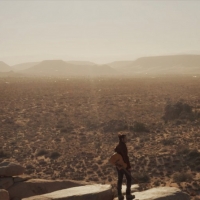 Adam Ezra Group Releases Video for 'Switching To Whiskey'
by TV News Desk - April 28, 2021
At the start of the COVID-19 pandemic, Ezra turned to livestreaming with his first digital show initially as a way to connect with people to feel less lost and scared during difficult times....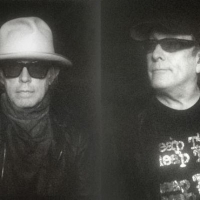 Cheap Trick Share New Song 'Boys & Girls & Rock & Roll'
by TV News Desk - March 11, 2021
Produced by longtime associate Julian Raymond, IN ANOTHER WORLD sees Cheap Trick doing what they do better than anyone -- crafting indelible rock 'n' roll with oversized hooks, mischievous lyrics, and seemingly inexorable energy....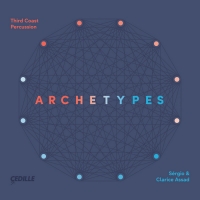 Third Coast Percussion, Sérgio And Clarice Assad Join Forces for ARCHETYPES On Cedille Records
by BWW News Desk - February 24, 2021
Grammy Award-winning Third Coast Percussion, celebrated Brazilian guitarist Sérgio Assad, and his daughter, the vibrant vocalist, composer, and multi-instrumentalist Clarice Assad, join forces for Archetypes, a collaboratively written program conjuring a dozen universal archetypes - timeless charact...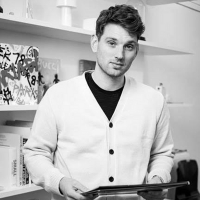 Amsterdam's La Nuit Management Receives Investment From Loki Artist Group
by TV News Desk - February 23, 2021
Through this new partnership, Loki Artist Group (led by founders Bob Murray, Zack Dekkaki and Ric Wake), will work closely with La Nuit Management and their artists, providing investment capital, label and touring support as well as a proven synergistic environment with all of the Loki partners. ...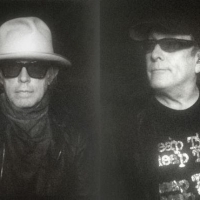 Cheap Trick Announce New Record, Share First Song
by TV News Desk - January 28, 2021
The one and only Cheap Trick have announced today's premiere of their pummeling new single. "Light Up The Fire" is available now at all DSPs and streaming services....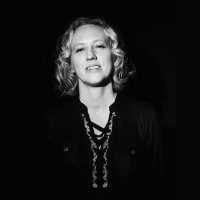 Ana Egge Releases Powerful New Single 'This Time'
by BWW News Desk - January 13, 2021
This past August, months into the COVID-19 lockdown, the Brooklyn-based musician Ana Egge heard from her friend, producer/songwriter Dick Connette, about collaborating on a song concerning the ongoing social upheaval. "I jumped in with both feet after our first conversation," Egge explains. For her,...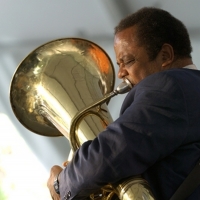 Multi-Instrumentalist Howard Johnson Dies at 79
by BWW News Desk - January 12, 2021
Howard Johnson, veteran jazz musician, tuba innovator and founding member of the Saturday Night Live band, died at home in New York on Jan. 11, 2021, following a long illness, according to his longtime partner, Nancy Olewine. ...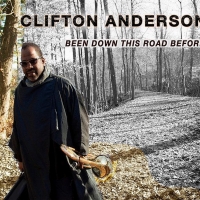 Clifton Anderson Releases 'Been Down This Road Before'
by TV News Desk - December 22, 2020
Been Down This Road Before is the title track from ​Clifton Anderson'​s new album, which shares the same name. ​...