Latest Articles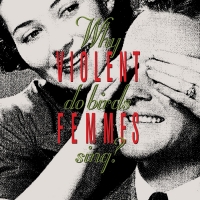 Violent Femmes Celebrate 30th Anniversary of 'Why Do Birds Sing?'
by TV News Desk - July 27, 2021
Also available is a vinyl reissue of the original 13-track album, featuring freshly remastered favorites like "American Music" and the band's inspired cover of Culture Club's "Do You Really Want to Hurt Me."...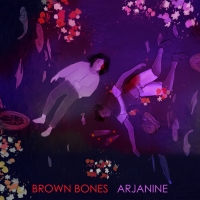 Brown Bones Releases New Single 'Arjanine'
by Sarah Jae Leiber - July 23, 2021
The beautifully haunting new song takes a deeper meaning as Brown Bones reflect, 'I heard the song in a dream, woke up and earnestly wrote the whole song in about 20-30 minutes.'...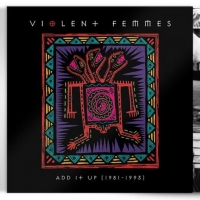 Violent Femmes Celebrate 40th Anniversary With Reissue for 'Add It Up'
by Sarah Jae Leiber - April 01, 2021
The 23-track compilation features Violent Femmes' biggest hits, including "Blister in the Sun," "American Music," and "Gone Daddy Gone," plus live recordings of favorites like "Add It Up," and "Kiss Off," alongside a trove of demos, B-sides, interstitial voice recordings, and rarities....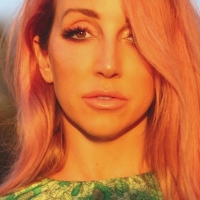 Ashley Monroe Releases Official Video For ''Til It Breaks'
by Sarah Jae Leiber - March 19, 2021
Last month, Monroe announced the album the album with the first single 'Drive,' which was covered by Pitchfork, People, Stereogum, and Rolling Stone, who said, 'The album's lead single 'Drive' picks up where Sparrow left off and goes further, highlighting Monroe's genre-hopping balladry with a trip-...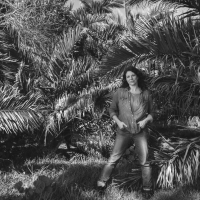 Kris Delmhorst Releases New Single 'Borrowed Place'
by Sarah Jae Leiber - March 09, 2021
'The first demo of this song was recorded outdoors, and during the last chorus, a sparrow landed nearby and started singing answers to each line,' says Kris. 'It felt like a gesture of support from the natural world, the world I was turning to for help.' ...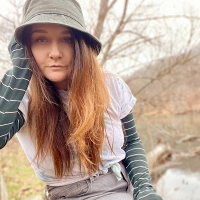 Paging Doctor Moon Releases New Single 'Haunted'
by Sarah Jae Leiber - February 11, 2021
Written and performed by founding member Kirsten Heibert with production, mixing, and mastering by Julian Giaimo and features from Morgan Karabel, the track explores why we hold on to relationships that are toxic. ...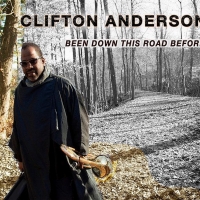 Clifton Anderson Releases 'Been Down This Road Before'
by Sarah Jae Leiber - December 22, 2020
Been Down This Road Before is the title track from ​Clifton Anderson'​s new album, which shares the same name. ​...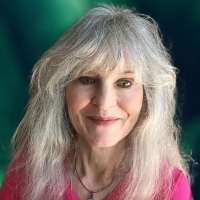 San Antonio's Katchie Cartwright Releases 'Rainy Afternoon'
by Chloe Rabinowitz - September 18, 2020
Dr. Katchie Cartwright, renowned flutist and ethnomusicologist based in San Antonio has just released her latest project as a bandleader, Rainy Afternoon. On this 4-track EP highlights Cartwright's playful virtuosity on the flute refracted through a Brazilian lens. ...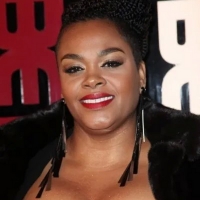 Gospel Star Jill Scott to Star In Mahalia Jackson Biopic, Produced by Jamie Foxx and Queen Latifah
by Alexa Criscitiello - August 12, 2020
Lifetime extends their partnership with trusted journalist Robin Roberts for four new movies under the Robin Roberts Presents banner. The network greenlights their next foray into the gospel music world with the biopic Robin Roberts Presents: The Mahalia Jackson Story....
Celebrate' The New Official Music Video From Young Grey & Snoop Dogg Out Now
by Alexa Criscitiello - July 06, 2020
"Celebrate," the new official music video from Young Grey and Snoop Dogg (starring Chanel West Coast) is out now!  Filmed at Penthouse 45 in New York and the Doggy Style Records Compound in Los Angeles, the music video has a James Bond meets Back to the Future vibe!...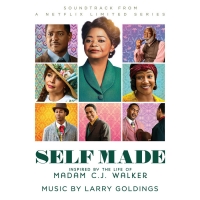 'Self-Made: Inspired By The Life Of Madam C.J. Walker' Soundtrack Released Through WaterTower Records
by Chloe Rabinowitz - April 17, 2020
WaterTower Music has announced today's digital release of the soundtrack to Self Made: Inspired by the Life of Madam C.J. Walker (Soundtrack from a Netflix Limited Series). Based on a true story, this popular Netflix series stars Octavia Spencer, Tiffany Haddish, and Carmen Ejogo....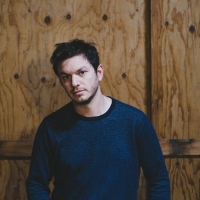 Mark Allen-Piccolo Releases New Single and Video 'Under The Cherry Tree'
by Chloe Rabinowitz - March 18, 2020
Today, Mark Allen-Piccolo shares his new single and video, 'Under The Cherry Tree,' via Backseat Mafia. Check out the premiere here. Mark Allen-Piccolo's new LP, Word of The Day, is out on May 1st via BotCave Records. Pre-order the LP here. ...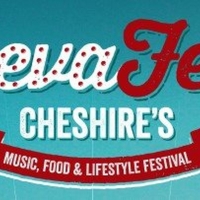 Sophie Ellis-Bextor, Scouting For Girls and Symphonic Ibiza to Headline Deva Fest
by Abigail Charpentier - February 17, 2020
Organisers of the successful Deva Fest in Chester have announced the three-day event will return for Summer 2020 – and have revealed a hat-trick of headline acts....