Latest Articles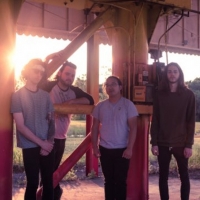 Big Smile Announce Upcoming Single 'Killdozer'
by Kaitlin Milligan - July 23, 2020
Pop punk quintet Big Smile have announced the upcoming release of their new single 'Killdozer,' out on all digital platforms July 31st....
BWW Exclusive: In Honor of Gay Pride - THE 101 GREATEST LGBTQ SONGS/ANTHEMS OF ALL TIME - from Judy Garland to Lady Gaga, from Gloria Gaynor to Frank Ocean
by Peter Nason - June 24, 2020
Happy Gay Pride! BWW Reviewer Peter Nason chooses the 101 greatest LGBTQ songs and anthems from 1920-2020. See if your favorite songs or artists made the grade!...

Calling All Captains Premiere CHASING GHOSTS On Alternative Press
by Tori Hartshorn - January 14, 2019
Canadian quintet Calling All Captains is thrilled to share their new video for 'Chasing Ghosts,' streaming now exclusively on Alternative Press. Additionally, the band has announced their forthcoming EP and Equal Vision Records debut, Nothing Grows Here, out February 8th, 2019. The EP, which also fe...

Calling All Captains Announce 2019 US Tour Dates
by Kaitlin Milligan - December 20, 2018
Canadian quintet Calling All Captains will be bringing their pop punk melodies to the United States in 2019. The band has annouced a 6 week run starting in February and featuring support throughout from Settle Your Scores, Gardenside, Gold Steps, Brigades, Felicity, and Makari. For a full list of da...