BIO:

Meredith Monk (b. November 20, 1942 in New York, NY) is a composer, singer, director/choreographer and creator of new opera, music-theater works, films and installations. A pioneer in what is now called "extended vocal technique" and "interdisciplinary performance," Monk creates works that thrive at the intersection of music and movement, image and object, light and sound in an effort to discover and weave together new modes of perception. Her groundbreaking exploration of the voice as an instrument, as an eloquent language in and of itself, expands the boundaries of musical composition, creating landscapes of sound that unearth feelings, energies, and memories for which there are no words. Over the last five decades, she has been hailed as "a magician of the voice" and "one of America's coolest composers". Celebrated internationally, Monk's work has been presented by BAM, Lincoln Center Festival, Houston Grand Opera, London's Barbican Centre, and at major venues in countries from Brazil to Syria. Among her many accolades, she was recently named 2012 Composer of the Year by Musical America and one of NPR's 50 Great Voices, and received a 2011 Yoko Ono Lennon Courage Award for the Arts. In 1968 Ms. Monk founded The House, a company dedicated to an interdisciplinary approach to performance. In 1978 she founded Meredith Monk & Vocal Ensemble to expand her musical textures and forms. As a pioneer in site-specific performance, she has created such works as Juice: A Theatre Cantata In 3 Installments (1969) and Ascension Variations (2009) for the Guggenheim Museum, and American Archeology #1: Roosevelt Island (1994). Monk's award-winning films, including Ellis Island (1981) and her first feature, Book of Days (1988), have been seen throughout the world. Her music can also be heard in films by such directors as Jean-Luc Godard and the Coen Brothers. In addition to her numerous vocal pieces, music-theater works and operas, Monk has created vital new repertoire for orchestra, chamber ensembles, and solo instruments, with commissions from Kronos Quartet, Saint Louis Symphony Orchestra and Los Angeles Master Chorale, among others. Since graduating Sarah Lawrence College in 1964, Monk has received numerous honors including the prestigious MacArthur "Genius" Award, two Guggenheim Fellowships, three "Obies" (including an award for Sustained Achievement), two Villager Awards, and two "Bessie" awards for Sustained Creative Achievement. She holds honorary Doctor of Arts degrees from Bard College, the University of the Arts, The Juilliard School, the San Francisco Art Institute and the Boston Conservatory. Monk has made more than a dozen recordings, most of which are on the ECM New Series label, including the 2008 Grammy-nominated impermanence and Songs of Ascension, recently named #1 new music release of 2011 by WNYC/New Sounds host, John Schaefer. Monk's 40th year of performing and creating new music was celebrated in 2005 by a four-hour marathon at Carnegie's Zankel Hall. This spring she will be honored with a remix and interpretations CD, MONK MIX, featuring 25 artists from the jazz, pop, dj and new music worlds. In March 2012, she premiered Realm Variations for six voices and small ensemble, commissioned by the San Francisco Symphony. Monk is currently developing a new music-theater work, On Behalf of Nature, to premiere in January 2013.
Latest Articles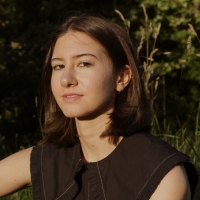 Vocalist and Songwriter Claire Dickson Will Release Art Pop Concept Album STARLAND
by Gigi Gervais - November 14, 2021
Claire Dickson began recording the music for her debut album, Starland, while sailing on a tall ship in the Arctic Circle. The anchor was dropped near a beach covered with rocks, and as Dickson listened in darkness to the waves on the rocks she imagined a harmony to mimic and accompany the sound...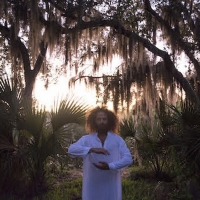 Briars of North America Announces New LP on Brassland
by Sarah Jae Leiber - May 13, 2021
Their new album Supermoon exists at the crossroads of ambient, indie and so-called new music — delivered with the precision of chamber music, the emotional transparency of folk, and the weight of ritual. It's the band's first release on the Brassland label and will be released on June 18....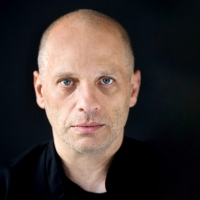 Alarm Will Sound Releases Episode 4 Of 'Video Chat Variations'
by Sarah Jae Leiber - May 04, 2021
Lang performs Sanders's words while Alarm Will Sound reinforces the recitation on instruments. The musicians perform at their own pace, either following Lang's speech or leading with their own performance. ...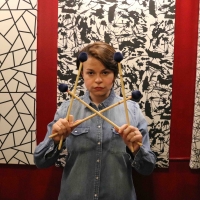 Composer, Vibraphonist and Marimbist Patricia Brennan Releases New Video 'Solar'
by Sarah Jae Leiber - January 06, 2021
New York based vibraphonist, marimbist, improviser and composer Patricia Brennan has released the fourth video from her forthcoming debut full length album Maquishti, out January 15, 2021 on the Valley of Search label.  ...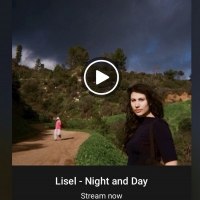 LISEL Shares 'Die Trying' + Releases Double-Single with Woods' Jarvis Taveniere
by Robert Diamond - August 18, 2020
Following the previously released A-Side "Night & Day," "Die Trying" is out now alongside a music video shot in Palm Springs....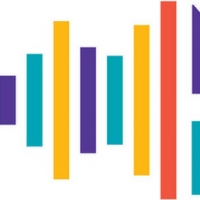 Musicians Foundation To Receive $25,000 Grant From The National Endowment For The Arts
by Kaitlin Milligan - July 02, 2020
The Musicians Foundation is honored to announce that it has been granted a generous Art Works award of $25,000 from the National Endowment for the Arts....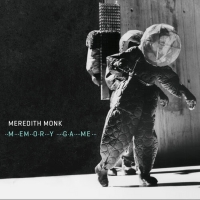 Meredith Monk's New Track 'Downfall' Out Today
by Sarah Jae Leiber - March 04, 2020
Cantaloupe Music will release Meredith Monk's new album MEMORY GAME, featuring Meredith Monk & Vocal Ensemble and the Bang on a Can All-Stars, on March 27, 2020. The first track from the album, "Downfall," is available today, exclusively from Apple Music. Meredith Monk & Vocal Ensemble and the Bang ...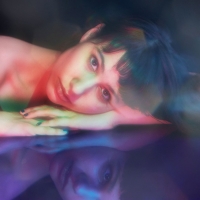 Lisel Announces New Double-Single 'Specters' / 'Rabbit Rabbit'
by Kaitlin Milligan - March 04, 2020
Last year, Lisel - a.k.a. avant-pop singer, producer, multi-instrumentalist and artist Eliza Bagg - released her remarkable self-produced solo debut, Angels on the Slope, via Luminelle. Drawing on her vast areas of expertise to create an other-wordly landscape where one wanders between the gauzy and...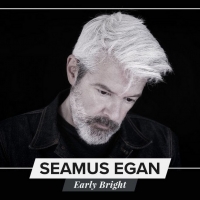 Irish American Instrumentalist/Composer Seamus Egan Releases First Solo Album in 23 Years
by Sarah Jae Leiber - January 17, 2020
For over twenty years, Philadelphia's Seamus Egan blazed a new trail for Irish music in America. At the head of the supergroup Solas, he toured the world and pushed the music in new directions, incorporating complex arrangements, stunning virtuosity, and elements of global and Americana music. His w...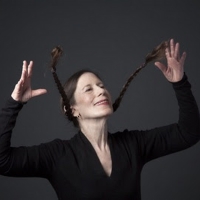 Meredith Monk Announces 2019–2020 Season
by Kaitlin Milligan - October 16, 2019
Widely acclaimed composer, performer, singer and creator Meredith Monk announces her robust 2019–2020 season, which is set to include a host of performances, residencies and workshops, as well as the distinguished honor of being appointed Harvard University's Fromm Foundation Visiting Lecturer on Mu...