Latest Articles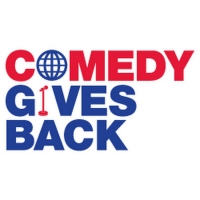 Celebrities Record 'Christmas Magic' Benefiting COMEDY GIVES BACK
by TV News Desk - December 17, 2019
"Let's join hands and stand in a circle" isn't just the chorus of this year's holiday song from writers Avery Pearson & Jordan Baum, benefittng the non-profit Comedy Gives Back, but the foundation for a new initiative being activated by the organization. Comedy Gives Back: Taking Care of Our Own ben...

Initial Line Up Announced For 2019 San Francisco Comedy Festival, Tickets On Sale This Sunday
by BWW News Desk - November 16, 2018
SF Sketchfest presented by Audible announces the initial line up for the 18th annual San Francisco Comedy Festival January 10-27, 2019, featuring top comedic talent performing in venues across the city. Audiences can expect another outstanding year of programming and fun as SF Sketchfest will host m...