Latest Articles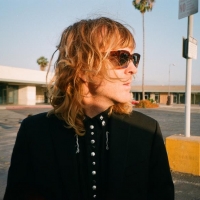 Prism Tats Release New Song 'Tenderness' and Music Video
by TV News Desk - November 05, 2019
"You needed tenderness," Prism Tats woefully croons on his latest single of the same name. A music video for "Tenderness" was filmed at Prism Tats' LA rehearsal space with only a strobe light and a pair of blue blockers, then turned over to his long-time collaborator Garek Druss who transformed the ...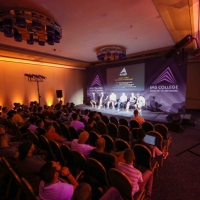 International Music Summit's Educational Initiative Returns to Malta
by TV News Desk - August 08, 2019
International Music Summit (IMS) is proud to announce the return of its summer camp educational program, IMS College, to the Mediterranean island of Malta for the fourth year running on 13-14 September. The programme offers the next generation of electronic music artists and professionals the tools ...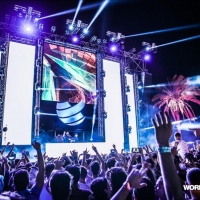 BigCityBeats Expands To Malta With Spectacular 'Road To World Club Dome Malta' Event
by BWW News Desk - August 05, 2019
BigCityBeats WORLD CLUB DOME have arrived with a bang on the island of Malta this summer! Tipped as one of the world's newest partying destinations, the event's debut pre-party 'Road to World Club Dome Malta' took place on Saturday 3 August 2019 in Gianpula Village, welcoming almost 7,000 dance musi...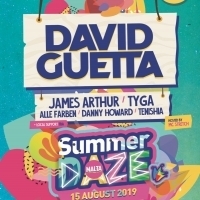 David Guetta, Paul Kalkbrenner, Green Velvet to Perform at Malta's Summer Daze
by TV News Desk - June 11, 2019
Some of the world's biggest pop acts and DJs are locked in for the second ever edition of Summer Daze Malta. The newly expanded event will take place on 11-17th August at various venues across the idyllic Mediterranean island....

Annie Mac Crowned Festival Ambassador of Malta
by TV News Desk - November 08, 2018
BBC Radio 1 presenter, DJ and tastemaker Annie Mac has just been awarded the title of Festival Ambassador of Malta, following her continuing support of the Mediterranean island via her AMP Lost & Found festival. Now in its 5th year of organisation, the Malta festival brings over thousands of party-g...

Emerging Inspirational Country Artist, Dani-Elle Kleha, Nominated For Multiple Honors
by TV News Desk - July 25, 2018
Aspiring, performer and recording artist, Dani-elle Kleha, has been nominated for multiple independent artist awards for her talent and music recordings. She recently received nominations from the 2018 Josie Music Awards in five categories; Entertainer of the Year, Song of the Year for 'Get Back Up,...

AMP Lost & Found Confirm Pool Party Schedule with Mall Grab B2B Annie Mac, plus Mike Skinner, & More
by TV News Desk - April 18, 2018
The Maltese festival confirm pool party schedule which includes a B2B set with Mall Grab and Annie Mac, plus Mike Skinner, The Heatwave, Patrick Topping, Mella Dee and more. The pool parties join a stacked programme which also includes a castle rave, an all-new beach party, plus a jam-packed night-t...
Ashley Lanzoni Releases Vibrant Cover of Meghan Trainor's 'Lips Are Movin'
by BWW News Desk - June 26, 2017
Trainor released 'Lips Are Movin' as a single from her 2015 debut major-label album Title, and it's since sold over four million copies and reached Number 4 on the US Billboard Hot 100. Ashley Lanzoni's take on the track keeps the bubblegum pop-meets-doowop feel of the original, while adding an upda...
Axwell & Shapov Unveil Winner For 'Belong' Music Video Competition
by BWW News Desk - September 30, 2016
Following the success of their newest release 'Belong' via Axtone/Ultra worldwide, Swedish icon Axwell and Axtone starlet Shapov are proud to be teaming up with media titan Revolt.TVto reveal the winner of their prestigious 'Belong' global music video competition....
Paul Simon, Tom Morello, Jon Batiste, Regina Spektor, and More Take the Stage at Global Citizen: The World on Stage
by BWW News Desk - September 23, 2016
On Thursday, September 22, renowned artists, world leaders and influencers joined together at Global Citizen: The World on Stage to make major policy commitments to support refugees, recognize the Yazidi genocide, eradicate polio, remove barriers to girls' education, and provide clean water for all ...