BIO:

adness is a British ska/pop band - they are originally from Camden Town, London. Madness originally rose to fame in the 1980s but their popularity has endured through into the 21st century. Madness: The Early Years The band that would become Madness originally formed as The North London Invaders. The lineup at that time consisted of Monsieur Barso (Mike Barson), Chrissy Boy (Chris Foreman) and Kix (Lee Thompson). Chas Smash (Cathal Smyth) was later recruited, as was John Hasler. They were also joined by Dikron. The lineup of the band was in constant flux, and they were joined by Suggs (Graham McPherson), Woody (Daniel Woodgate) and Bedders (Mark Bedford). The name of the band was changed; first to Morris and the Minors and then to Madness. They chose the name as a tribute to Prince Buster - one of their favourite ska / reggae artists, who had a song of the same name. Madness: Music Career Madness' debut single 'The Prince' (another tribute to Prince Buster) was written by Kix and was released on 2Tone Records. The label was owned by Jerry Dammers of The Specials. Madness performed the song on Top of the Pops. The band's debut album One Step Beyond. was released on Stiff Records (home to Elvis Costello and Ian Dury) in 1979. As well as releasing the title track as a single, they also released 'My Girl' and the 'Work Rest and Play EP', which featured 'Night Boat To Cairo'. In 1980, Madness' second album Absolutely was released. The album reached number two in the UK album charts and spawned some of Madness' most successful singles, including 'Baggy Trousers' and 'Embarrassment'. 1981 saw the release of Madness' third studio album, entitled 7. Three hit singles were released from the album - 'Grey Day', 'Shut Up' and 'Cardiac Arrest'. All three were Top 20 hits in the UK. At the end of the year they also released another of their biggest hits: a cover of Labi Siffre's 'It Must Be Love'. The following year, Madness released 'House of Fun', the only number one hit of their career to date. They played the song live on the sitcom The Young Ones, which starred Rik Mayall, Ade Edmonson and Nigel Planer. Madness' fourth studio album was entitled The Rise and Fall and was released in 1982. 'Our House' was the most prominent single to be released from the album. It was around this time that Monsieur Barso decided that he wanted to take a break from touring. The band was joined instead by James Mackie, who made his live debut with the band on an episode of the US TV show Saturday Night Live. The next album for Madness was Keep Moving, which reached number 6 in the UK charts. Following Monsieur Barso's formal departure from the band, Madness left Stiff Records and formed their own record label, Zarjazz Record, a subsidiary of Virgin Records. Their sixth album Mad Not Mad, was released on the label in 1985, with Steve Nieve this time replacing Barso. Critically, the album was a flop and also performed badly financially. In 1986, Madness announced that they were going to split, because of 'musical differences'. They recorded a farewell single '(Waiting For) The Ghost Train'. Two years later, Suggs, Chas Smash, Kix and Chrissy Boy formed a new band named The Madness. They lasted for one album before splitting. A singles compilation named Divine Madness was released in 1992 and went straight to number one in the UK charts. In August of that year, the band played two days of reunion concerts in Finsbury Park, named Madstock! A live album was released as well as a single - a cover of Jimmy Cliff's 'The Harder They Come'. In 1999, Madness released their sixth studio album, Wonderful. The single 'Lovestruck' gave them their first Top 10 hit in 16 years. Madness played a number of low-key gigs in 2004, using the name The Dangermen. Subsequently, they released an album entitled The Dangermen Sessions Vol.1 in 2005. Two years later, Madness released a non-album single, 'Sorry'. The single included a collaboration with Baby Blue and Sway, two young hip hop artists. 2008 saw the release of a new album, The Liberty of Norton Folgate. Alfie Allen and Jaime Winstone starred in the music video for 'Dust Devil'. In 2009, Madness performed on the Pyramid Stage at Glastonbury.
Latest Articles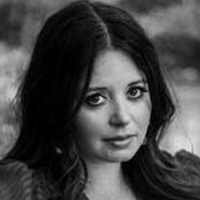 Emily Scott Robinson Announces New Project 'Built on Bones'
by Michael Major - September 13, 2022
Originally commissioned for the Telluride Theatre, these songs first came to life on stage, with Robinson directing the music and performing in the role of Hecate. Following a fan response, Robinson joined forces with producer Brandy Zdan and fellow artists Alisa Amador and Lizzy Ross (of duo Violet...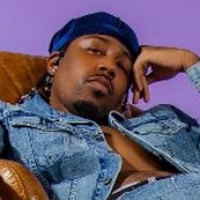 R&B Innovator Joey XL Shares 'Good Love'
by Michael Major - September 01, 2022
The project features smooth recent single 'Special', the shimmering 'Perfect Timing' and the first release from the EP 'To The Bank' which arrived earlier this spring. With support from the likes of Wonderland, COLORS, CLASH, TRENCH, GRM, DUMMY, The Pit, Mixtape Madness and more; the project is set ...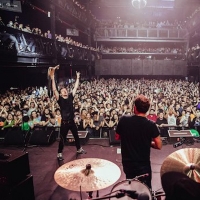 PUP Announce Live EP 'PUP Unravels Live In Front Of Everyone They Know'
by Michael Major - August 31, 2022
The record earned universal acclaim, countless Top 10 Billboard chart positions including #1 Heatseekers, Top New Artists Albums and Alternative New Artist Albums, and a slew of sold-out shows. Before the band kicks off their U.S. tour next week, PUP announces a live EP. Listen to the new singles an...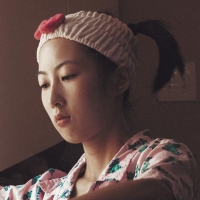 Su Lee Releases New Singles 'Super Happy' & 'Jump'
by Michael Major - August 22, 2022
Pushing outside of her physical and mental comfort zone, the cohesive dual release marks Su's first time creating outside of her 10x10 box room, collaborating with another artist, and producing trilingual tracks. The lyrics, which shift between English, Korean, and Spanish, serve as an optimistic re...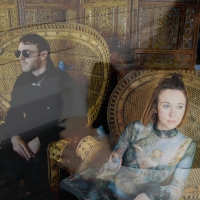 The Joy Formidable Announce 'Into The Blue' Deluxe Edition
by Michael Major - August 08, 2022
Celebrated Welsh, alt-rock band The Joy Formidable will release the band's Into The Blue Deluxe Edition. Out digitally in September, the forthcoming release includes two new songs as well as new artwork to commemorate the release. Watch the lyric video for 'Somewhere New' now. Plus, check out upcomi...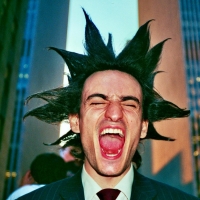 Tobias Dray Releases New Single 'FUK IT'
by Michael Major - August 03, 2022
French producer turned rock emblem Tobias Dray has released "FUK IT" with an equally as angsty official video. After watching fans voraciously open the pit to this song night after night on his sold-out headline tour of Europe and Canada this summer, Dray was straining at the leash to get this song ...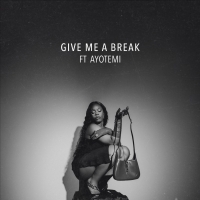 Shaé Universe Returns With New Single 'Give Me A Break' Ft. Ayotemi
by Stephi Wild - July 29, 2022
R&Drill pioneer Shaé Universe returns with her new single 'Give Me A Break' featuring the US-Nigerian singer Ayotemi. Created during Shaé's trip to LA earlier this year, 'Give Me A Break' sees Shaé and Ayotemi back and forth on their frustrations over an icy beat produced by The Prodigal Sons....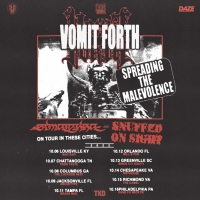 VOMIT FORTH Announces 'Spreading The Malevolence' Fall Headline Tour
by Michael Major - July 27, 2022
Connecticut-based Northeast death metal powerhouse VOMIT FORTH have just announced the Spreading The Malevolence Fall headline tour. The band will be hitting the road starting October 6th in Louisville, KY and wrapping on October 16th in Philadelphia, PA. Earlier this month, VOMIT FORTH released the...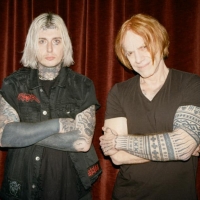 Danny Elfman Releases Ghostemane Remix of 'Native Intelligence' Ft. Trent Reznor
by Michael Major - July 25, 2022
Alongside the song, Elfman has also shared an official music video. Produced by the cyber collective TRASH GANG, the video is a rabbit hole of monochromatic, manga-inspired animation that channels the track's mesmerizing electronic glitches and breakneck percussion. The track is the newest taste of ...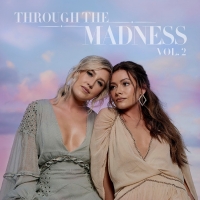 Maddie & Tae Announce 'Through the Madness Vol. 2'
by Michael Major - July 13, 2022
Award-winning Mercury Nashville duo Maddie & Tae will release their new collection of songs, Through The Madness Vol. 2. Including their recent release, "Every Night Every Morning," the project will feature eight new tracks, each penned by Maddie & Tae alongside some of Nashville's most esteemed son...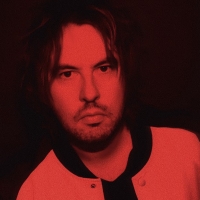 Coyle Girelli Releases Acoustic Take of 'Modern Noir'
by Michael Major - July 13, 2022
English songwriter, producer and multi-instrumentalist Coyle Girelli released "Modern Noir,' from his upcoming, appropriately titled, mini-album Stripped. The 7-song collection of stripped-down, acoustic performances follows his latest full-length Funland which arrived earlier this year, from which ...