BIO:

*********Little Mix are the winners of The X Factor 2011******** After four months of anticipation, the nation's most talked about TV show The X Factor has finally crowned its victor, in the form of girl band Little Mix. During the last four months Little Mix have enchanted audiences with their inventive performances and smooth harmonies. Mentored by Tulisa their renditions of modern classics have helped them ensnare the imagination of millions. Jesy, Perrie, Leigh-Anne and Jade all entered The X Factor this year as solo artists. They were given a second chance at the final stage of Bootcamp when the judges decided to form a new girl group, and Little Mix was born. The X Factor has remained the UK's most popular entertainment show and has regularly attracted audiences in excess of 14 million viewers across the 2011 series.
Latest Articles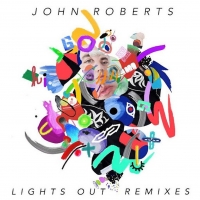 John Roberts Releases 'Lights Out (Remixes)'
by Michael Major - November 22, 2021
Curated by Junior Sanchez, the remix package features a variety of freshly re-worked versions of Roberts' tracks, ranging from Austin Ato's dub remix of "Stoned In Love" to KC Wray's "Keep It Funky" mix for "Nobody" featuring Beth Ditto. Listen to the new release now!...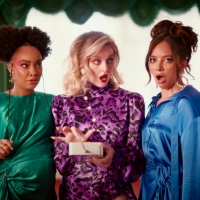 VIDEO: Little Mix Releases 'No' Music Video
by Michael Major - November 12, 2021
Little Mix has released the new music video for their single, 'No'. The track is from their new album 'Between Us'. Since 2011, Perrie Edwards, Leigh-Anne Pinnock and Jade Thirlwall have not only established themselves as one of British pop's brightest acts, but as a global pop phenomenon. Watch the...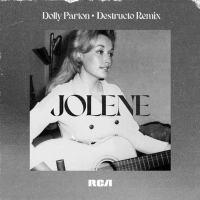 Dolly Parton Releases New 'Jolene' Remix
by Michael Major - November 12, 2021
Recently heralded at #63 of the 100 Greatest Songs of All Time by Rolling Stone, music legend Dolly Parton's "Jolene" is one of country music's most beloved tracks.  Today, November 12, RCA/Sony Music Entertainment has released the "Jolene (DESTRUCTO Remix)" as a rare official remix, crossing the so...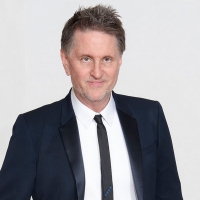 Gordon Goodwin to Release New 5-Song EP, THE RESET
by Chloe Rabinowitz - November 08, 2021
Multiple Grammy/Emmy Award winner Gordon Goodwin returns to forefront of adventurous compositions and modern jazz with 'The Reset,' an urgent and topical 5-song EP, a bold foray into the intersection of composition and improvisation, a futuristic excursion brimming with purpose and cursive....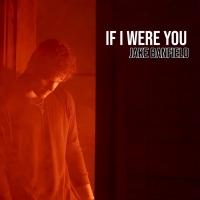 Jake Banfield Releases New Single 'If I Were You''
by Chloe Rabinowitz - November 05, 2021
Country newcomer Jake Banfield has released TikTok viral single 'If I Were You,' available on all digital retailers today. The new single has received a massive amount of attention and has reached over 1 million people with a viral TikTok....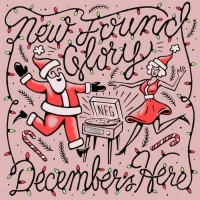 New Found Glory Announces 'December's Here' Christmas Album
by Michael Major - November 03, 2021
Pop punk legends New Found Glory have today announced their new holiday album, December's Here, out December 3rd via Hopeless Records. The band is hoping to help fans get into the holiday spirit with eleven original songs, including new single and music video "Somber Christmas," which is out now. Wa...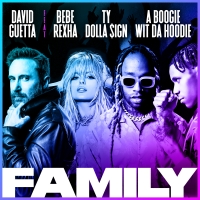 David Guetta Releases 'Family (Feat. Bebe Rexha, Ty Dolla $ign, and A Boogie Wit Da Hoodie)'
by Michael Major - October 29, 2021
2x GRAMMY® Award-winning DJ/producer/songwriter David Guetta is back with a star-studded new single, "Family (Feat. Bebe Rexha, Ty Dolla $ign, and A Boogie Wit Da Hoodie)" is available now. Listen to the new single now!...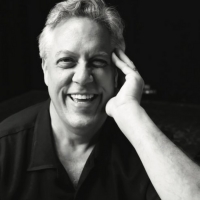 BWW CD Review: WHY DO THE NATIONS at Acis
by Erica Miner - October 18, 2021
Grammy-nominated baritone Stephen Powell demonstrates that this can be accomplished in the classical genre...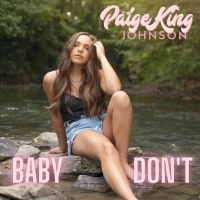 Paige King Johnson Releases New Single 'Baby Don't'
by Michael Major - October 15, 2021
Country music singer-songwriter Paige King Johnson has released her new single 'Baby Don't'. Listen to the track and watch it's accompanying lyric video now!...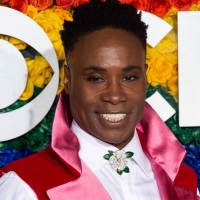 Billy Porter to Release New Single from Republic Record Deal
by Michael Major - October 14, 2021
The new dance floor track was co-written by MNEK, who has worked with H.E.R. and Dua Lipa, and Little Mix's Jade Thirwell. Porter revealed that the song is inspired by his life and everything that he has gone through to get himself where he is....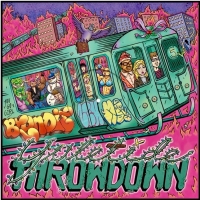 Blondie Releases Holiday Single Featuring Fab 5 Freddy
by Michael Major - October 11, 2021
Listen to the new holiday track now! The 3-Song Holiday EP featuring the rare, original 1981 recording alongside the new Chemist Remix will be out November 5th on limited edition vinyl....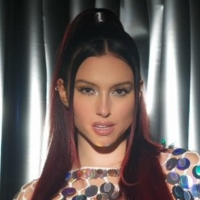 Rêve Drops New Single 'CTRL + ALT + DEL'
by Michael Major - September 17, 2021
Breakout pop-EDM songstress Rêve has unveiled her latest track, "CTRL + ALT + DEL," produced by Montreal production duo Banx & Ranx, who has previously worked with Dua Lipa, Sia, Little Mix, and Sean Paul....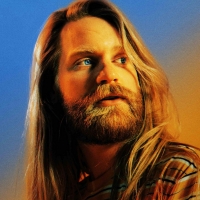 Sam Ryder Debuts New Single 'More'
by Michael Major - September 03, 2021
Co-produced with writers for Nicki Minaj and Charlie Puth, Sam's unmistakeable vocals soar throughout the song as he passionately calls out for more of the things that truly matter in life....