Latest Articles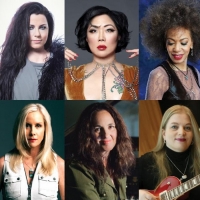 The Go-Go's, Cherie Currie, Cindy Blackman Santana, Amy Lee, & More Will Be Honored at the 2021 SHE ROCKS AWARDS
by TV News Desk - November 10, 2020
The Women's International Music Network (the WiMN) proudly announces a stellar array of honorees for the 2021 She Rocks Awards, sponsored by Positive Grid....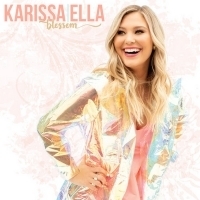 Karissa Ella Releases New EP Blossom Lauded by Taste of Country, Parade.com
by BWW News Desk - July 19, 2019
Nashville's rising star Karissa Ellareleased Blossom, today, bringing youthful energy and soul to country music fans. Inspired by the Blossom Music Center in her Ohio hometown where she fell in love with country music, the EP features six fun light-hearted summer tracks produced by Alex Seier. Songs...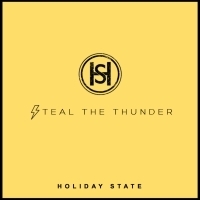 Holiday State's STEAL THE THUNDER Premieres
by BWW News Desk - June 14, 2019
Fresh off the release of their debut single last month, pop-country band of brothers Holiday State have released another infectious summer song, "Steal The Thunder" (download here). Produced and co-written by Andy Sheridan (Hunter Hayes), with co-writers Josh Mirenda ("Somewhere on a Beach") and Jar...

Michael W. Smith Releases AWAKEN: The Surrounded Experience 2/22 From Rocketown Records, The Fuel Music
by BWW News Desk - February 01, 2019
Inspired by his Good Morning America-featured live worship album Surrounded, which is nominated for Best Contemporary Christian Music Album–his eleventh GRAMMY nomination,Michael W. Smith hosted "A Night to Pray, Worship and Be Awakened" at Bridgestone Arena in Nashville, TN last August. The energy,...

ERIC HUTCHINSON Releases 'she could be the one' Music Video
by TV News Desk - October 04, 2018
Critically acclaimed and platinum-selling artist ERIC HUTCHINSON linked up with Parade.com to premiere the official music video for 'she could be the one' with Laura B. Whitmore noting, 'traces of The Beatles meets Tom Petty meets a uniquely fun Hutchinson spin all lend to the hip vibe of this tune....

Halestorm Unveil New Album VICIOUS + Premiere New Track
by TV News Desk - May 30, 2018
Atlantic recording group Halestorm have announced today their new upcoming album, Vicious (see attached tracklist). The GRAMMY® Award-winning band's fourth studio album, Vicious arrives at all music retailers and streaming services on Friday, July 27th. The first single from Vicious, "Uncomfortable,...

Sarah Jaffe Contributes Music to 'Never Goin' Back'
by BWW News Desk - January 22, 2018
Sarah Jaffe is excited to announce her participation in this year's Sundance Film Festival, the Texas-born singer-songwriter wrote and contributed original music to the independent film Never Goin' Back....
SHE ROCKS AWARDS Celebrate 5 Years with Shirley Manson, Lita Ford, and More
by BWW News Desk - January 22, 2017
The She Rocks Awards delivered another stellar event on January 20th at the Hilton Anaheim Hotel during the NAMM Show, shining a spotlight on female role models in the industry and celebrating noted women from all walks of the industry. The stellar evening was live streamed on Parade magazine....
2015 Unsigned Only Music Competition Announces Winners
by BWW News Desk - October 11, 2015
The Unsigned Only Music Competition, geared toward musical artists who are unsigned to a major record label or its affiliates, announced its 2015 winners today. The competition recognizes the best in up-and-coming artists worldwide and acts as a benchmark for excellence in contemporary music. Winner...