Latest Articles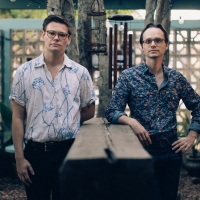 Welcome Center Release New Single 'Losers'
by TV News Desk - June 10, 2021
The upbeat, disco influenced single, which was written last summer when the band was listening ABBA & Jessie Ware, debuted today at BreakThru Radio and can also be shared at YouTube. ...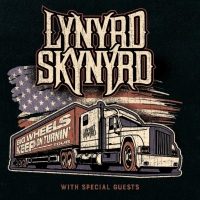 Lynyrd Skynyrd Announce New Tour Dates
by Sarah Jae Leiber - June 08, 2021
Original Lynyrd Skynyrd member Gary Rossington, lead singer Johnny Van Zant and lead guitarist Rickey Medlocke delivered a personal message to their fans about the band's touring plans....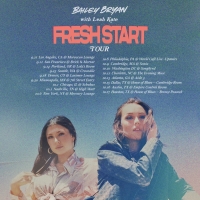 Bailey Bryan To Embark On 'Fresh Start' Tour With Leah Kate
by Sarah Jae Leiber - June 07, 2021
After being hailed as Ladygunn's "fav pop songstress" and Notion Magazine's "new sensitive bad bitch," Bailey released her long-awaited project 'Fresh Start' (via 300 Entertainment), which is a collection of candid tracks that Bailey says is about "getting ahold of myself and starting the rebuild, b...
BWW Interview: Shira Shares Her Incredible COVID-Era Love Story & Releases Video for 'Out of the Blue'
by Sarah Jae Leiber - June 04, 2021
Her last single, 'Wait For Me,' featured on ABC news, followed her own love story shaken by a forced separation due to COVID travel bans. 'Out of the Blue' is somewhat of a prequel love song to that story. ...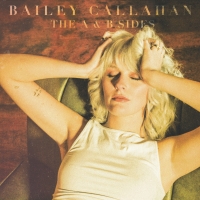 New Album From Bailey Callahan Released Today
by Sarah Jae Leiber - June 04, 2021
The Ole Red Orlando Artist Spotlight of the Month features increased in-club play of Bailey's music videos and a planned string of social media posts targeted to the popular venue's thousands of followers....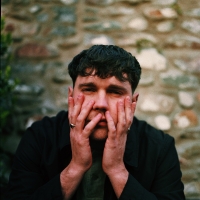 LOSTBOY Unveil Debut EP 'Bad News'
by Sarah Jae Leiber - June 03, 2021
lostboy's debut EP, 'Bad News' is out now via Ditto Music and available on all digital platforms. All proceeds from the release of 'Self(Ish)' will be donated to CALM - Campaign Against Living Miserably....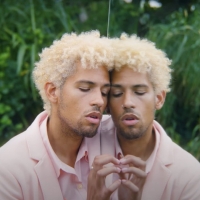 NoMBe Releases 'This Is Not A Love Song' Music Video
by Sarah Jae Leiber - June 03, 2021
Referred to as One To Watch by ET Canada and "one of pop's most intriguing new faces" by Paper Magazine, NoMBe's recently released 14-track album highlights the complexities of relationships through clever lyricism, infectious melodies, and sultry vocals....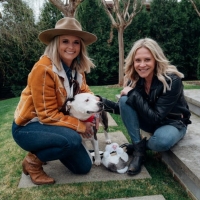 Country Music Association Partners With Miranda Lambert's MuttNation Fund
by Sarah Jae Leiber - June 03, 2021
In speaking about how the MuttNation Fund at Waggle was conceived, Lambert says, "I saw first-hand how challenging it was for my close friend and backup singer, Gwen [Sebastian], when her dog, Earl, was diagnosed with a rare liver disease - just after COVID halted our tour in March 2020....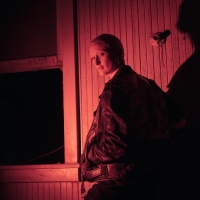 Simone Istwa Shares 'Kiss Everyone' Single & Video
by Sarah Jae Leiber - June 03, 2021
Simone Istwa was born into music. When your parents are Sam Phillips and T Bone Burnett, life revolves around the masterful creation of pop records with a pre-digital approach. But starting at a young age, Istwa mined for their own left-of-center sounds....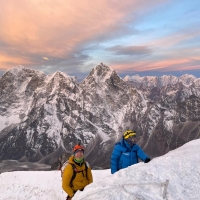 Mike Posner Releases Summit of Mount Everest
by Sarah Jae Leiber - June 02, 2021
Last month, Posner released a new song, 'Jealousy,' which is a collaboration with blackbear out now via Arista Records. The track was written by Mike alongside Mat Musto and Justin Bieber and produced by RetroFuture. ...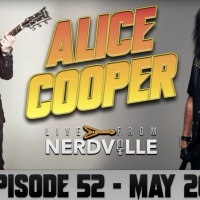 Alice Cooper Interviewed by Joe Bonamassa on 'Live From Nerdville'
by Sarah Jae Leiber - May 27, 2021
Furthering the conversation, Alice tells Joe how once David Bowie was going to do a tour where he played only new stuff and none of the hits. Alice exclaims "Are you crazy? That's just a stupidest idea I have ever heard!" True story. You gotta give play the hits....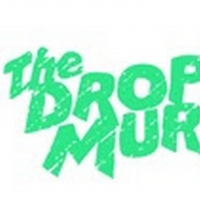 Dropkick Murphys Release Animated Music Video For 'L-EE-B-O-Y'
by Sarah Jae Leiber - May 27, 2021
Turn Up That Dial, released April 30 via the band's own Born & Bred Records, is Dropkick Murphys' tenth studio album, and fourth consecutive Billboard top 10 album debut, joining 11 Short Stories Of Pain & Glory (2017), Signed and Sealed in Blood (2013), and Going Out In Style (2011). ...