Latest Articles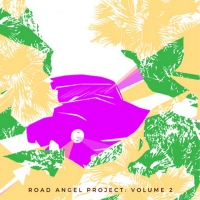 Inara George Releases "Road Angel Project: Vol. 2"
by BWW News Desk - September 04, 2020
Following up her "Sex In Cars" duet with Foo Fighters frontman, Dave Grohl, The Bird and The Bee vocalist, Inara George has released "Road Angel Project: Volume 2" today, the second in her "Road Angel Project" series which will see all proceeds donated via a partnership with Sweet Relief Musicians F...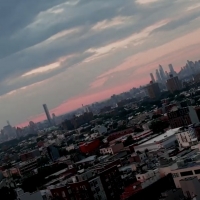 Analog Players Society Drops Video Preview For 'One Note Samba' From TILTED Album
by BWW News Desk - August 17, 2020
Analog Players Society has announced TILTED, the first title in a 2-part series. TILTED captures a single live acoustic jazz session at The Bridge Studio that was transformed into the cinematic, loop-based, instrumental, beat-driven fractal art that is Soundtrack to a Nonexistent Film. The albums st...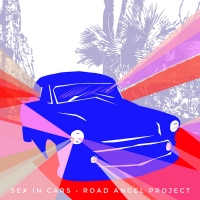 Inara George Launches "Road Angel Project" Benefit With Duet With Dave Grohl
by BWW News Desk - August 07, 2020
The Bird and The Bee vocalist Inara George has teamed with Dave Grohl of Foo Fighters for a new single "Sex In Cars: Road Angel Project," a duet version of the track "Sex In Cars" from George's latest release "The Youth of Angst". The song is available now on all streaming platforms and can also be ...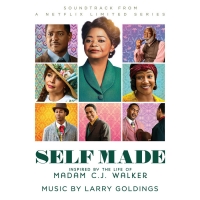 'Self-Made: Inspired By The Life Of Madam C.J. Walker' Soundtrack Released Through WaterTower Records
by BWW News Desk - April 17, 2020
WaterTower Music has announced today's digital release of the soundtrack to Self Made: Inspired by the Life of Madam C.J. Walker (Soundtrack from a Netflix Limited Series). Based on a true story, this popular Netflix series stars Octavia Spencer, Tiffany Haddish, and Carmen Ejogo....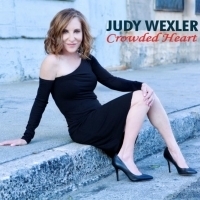 Judy Wexler to Hold San Diego CD Release Concert for 'Crowded Heart'
by TV News Desk - June 27, 2019
On Wednesday, July 17th, acclaimed Los Angeles-based jazz vocalist Judy Wexler will perform a CD release concert at Martinis Above Fourth in San Diego, singing the music from her widely lauded new album, Crowded Heart....

Craft Recordings To Release James Taylor's ONE MAN BAND On Vinyl For First-Time Ever
by BWW News Desk - April 16, 2019
Craft Recordings is pleased to announce the first-ever vinyl edition ofJames Taylor's 2007 live album, One Man Band. Available June 7th, the double-LP set is pressed on 180-gram vinyl, and housed in a deluxe gatefold jacket. Mastered by Ryan Smith at Sterling Sound and pressed at RTI, this uniquely ...

NYC Musician's Union Local 802 Announces Winner of Four-Year $40,000 Emerging Artists Project Grant: The Roxy Coss Quintet!
by TV News Desk - April 02, 2018
The Associated Musicians of Greater New York, Local 802 AFM today announced that the Roxy Coss Quintet is the winner of the union's groundbreaking Emerging Artists Project (EAP). The four-year grant program, launched in partnership with Orchestra of St. Luke's (OSL), has been designed to provide sup...

Lisa Loeb Performs Title Track from 'Lullaby Girl' on CONAN
by BWW News Desk - October 03, 2017
This Friday, October 6, Lisa Loeb will release Lullaby Girl, a new Amazon Original family music album available for streaming exclusively through Amazon Music Unlimited and Prime Music, as well as for digital download or physical purchase through Amazon...
Jack DeJohnette Celebrates Historic 75th Birthday on 8/9
by BWW News Desk - August 01, 2017
Celebrating his historic 75th birthday on August 9, 2017, music legend Jack DeJohnette will continue year-long birthday festivities with extensive touring, limited edition product releases, and more.  ...